Writing an attractive job description can be a difficult and time-consuming task. A job description should be captivating in order to attract a good amount of possible employees. This is why we have taken the time to create this FREE Associate Creative Director Job Description Template for you. It includes everything, from the duties and responsibilities to the skills one must have in order to be a successful Associate Creative Director.
You can combine this job template with our VIVAHR software in order to find the most suitable candidate. Our software can add your job postings to more than 50 job boards and attract some real A-Players for your company!
What is an Associate Creative Director?
An Associate Creative Director is someone who is in charge of leading the creative team and overseeing the creative process, development, and execution. They are there to meet clients' goals, objectives, budgets, and values. They take care of the clients' overall brand and report to the creative director and the chief marketing director.
Try and look for candidates who are responsible, have good leadership skills, and are communicative. Avoid people that lack motivation skills and poor people management.
Related Job Titles for Associate Creative Director
Art Director
Creative Director
Campaign Manager
The Top Associate Creative Director Skills
| | |
| --- | --- |
| | |
| | Look for candidates who are quick on their feet but know what they are doing. Confidence is key. If the associate creative director is not confident and doesn't know how to solve a problem the whole team might be on its way to failure. Try and find people who can simplify problems and make the best out of them. It is the idea that matters and knowing how to get there. |
| | An associate creative director can also be in charge of coordinating the creative team, as well as, motivating them and assigning tasks. Communicating is key to building a good team. Find someone who is not just a good leader but a great listener as well. Knowing how to read body language, understanding what someone is capable of and what their limits are are all good skills to have as an associate creative director. |
| | Coding and software skills are a must-have for this position. Having a strong background in IT ensures the associate creative director can fix many problems in regards to the web, quickly and easily. PR is different in both web and print, a creative director should know the difference and understand the that web might be a bit more demanding at times since there are more media outlets and social media accounts. |
| | An associate creative director should be able to create a vision for a brand and know how to manifest it. A good strong vision can help the brand grow at a great pace. This position demands a high level of visual experience and quality. Knowing how to translate a vision onto both print and web is crucial to being a good creative director. |
| | Knowing what the end goal is and how to get there with the right strategy proves someone has analytical skills. This means coming up with strategies and ways to approach and apply certain tactics that will help better the brand overall. Consider a person's analytical skills when looking for someone for this position. |
Associate Creative Director Job Description Template (Free)
We are currently looking for an Associate Creative Director who will lead our creative team and projects from creation to completion. Some of the duties include directing and developing creative materials, meeting with clients to establish their objectives, budgets, values, and deadlines, and leading. In this position, you're responsible for evaluating and motivating the team, as well as, keeping up with the latest strategies, technologies, and trends.
To be a successful Associate Creative Director you must be able to create and develop ideas and strategies that are effective and relevant to the client's objectives and goals. Our ideal candidate is someone with previous work experience and holds a bachelor's degree in graphic design, marketing, or a similar area of study.
Associate Creative Director Duties & Responsibilities:
Supporting and reporting to the chief marketing executive with the development of strategies, concepts, and client presentations
Ensuring the budget is allocated properly
Supervising and managing multiple clients projects and teams
Directing and developing creative materials
Meeting with client's to establish objectives, budgets, deadlines, and values
Evaluating and monitoring team performance and improvements
Motivating the creative team and assigning tasks
Brainstorming strategies and ideas with the team
Keeping up with trends, technologies, and strategies
Ensuring the client's brand identity is being taken care of consistently across all channels
Associate Creative Director Requirements:
Bachelor's degree in graphic design, marketing, or a similar area of study
Previous agency experience
Strong leadership skills
Great knowledge of marketing and design principles
Excellent communication and presentation skills
Creative mind and idea-driven
Strategy development skills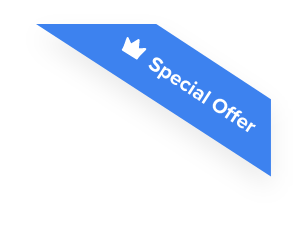 Joshua F.
Redline Electric & Solar

"The best recruiting platform on the market! VIVAHR allowed us to create a dashboard and applicant experience like no other!!"
Get more applicants from the
Best Job Boards
Post for free to 50+ job boards
Unlimited Job Postings
Unlimited Applicants

Sample Interview Questions For Associate Creative Director
Once you gather all the received applications, you can use these sample interview questions for an Associate Creative Director. This will help you pick just the right candidate, pay attention to their answers and line them up with your companies objectives and brand.
Personal 
Why did you want to become an associate creative director?
Where do you see yourself in five years?
What are some of your best skills and strengths?
Human Resources
How would you handle negative feedback from someone who is a client?
What would you do if you saw an employee being misstated?
How do you handle a creative team that has strong-willed creative minds?
Management
How do you keep your team motivated?
How do you manage a campaign? What is your favorite strategy?
How do you make sure the overall design and strategy meet the client's objectives?
Technical Skills and Knowledge
How do you get started on a new account? What is the process?
What are some of the most difficult challenges you have faced throughout your career?
What are some of your favorite creative tools?
What are the Educational Requirements For an Associate Creative Director?
In order to become an associate creative director, one must acquire a bachelor's degree in advertising, communications, and journalism. For this position, one can also take a few courses in management, finance, business, computer science, and graphic design this will help with developing skills in design, technology, and other aspects.
How Much To Pay an Associate Creative Director When Hiring
The salary of an Associate Creative Director varies based on the previous job experience and education as well as the location (state/city) of the office or company they are employed in.
Associate Creative Directors usually earn from $24,000 to $125,000, and their annual salary is $87,073. The hourly wages range from $12 to $60, and the median hourly pay is $42.
Frequently asked questions about Associate Creative Director
Why is design so important when being an associate creative director?
Design appeals to customers and influences their purchasing decisions. A design represents a client's company, values, and ethos. The design makes it easier for people to interact with the client's product and website and creates more traffic and conversation.
Who does an associate creative director report to?
An Associate Creative Director usually works in a marketing company, closely with a marketing director and the creative department. They report to the chief marketing director or someone who holds a similar role.
What are some of the duties of an associate creative director has?
Some of the duties an associate create director has include marketing campaigns, creating and planning advertisements and strategies, monitoring progress, and setting up brand image.
What are some of the differences between being an associate creative director and an art director?
There is a difference between the two roles, a creative director is someone who focuses on campaign strategy and campaign execution, whereas an art director is someone who has to focus on the aesthetics and the artistic aspect of the project.
Similar Job Descriptions as Associate Creative Director