The role of a Roofer includes repairing, replacing, installing, inspecting roofs on residential and commercial buildings. Roofers handle various roofing materials such as tile, wood, slate, aluminum, metal, steel, and shingles. Roofers' responsibilities include spraying roofs, sidings, and walls with material to seal, insulate, bind, or soundproof sections of structures. Roofing is physically demanding and requires the stamina to stand, climb, and carefully perform various weather conditions.
Related Job Titles to Roofer
Roof Mechanics
Roofing Contractors
Roofing Foreman
Roofer Job Description Template (Free)
We are actively seeking a skilled and experienced Roofer to join our team. Our company's Roofers repair the customer's existing roofing systems and install new roofing systems where required. Additional duties involve clearing hazards from the nearby structures, gutters, roofs, building barricades, warning lines and conducting all the tasks needed to maintain the roof.
The ideal candidate for a successful roofer will sustain good working relationships with clients and other contractors. An outstanding Roofer effectively guarantees all safety standards and procedures are performed at all times.
Roofer Duties & Responsibilities:
Transport and load/unload roofing materials in the truck.
Set up scaffolding to provide safe access to roofs
Inspect problem roofs to determine the best repair procedures
Estimate materials and labor required to complete roofing jobs.
Measuring and cutting materials to ensure that they fit securely around vents, gutters, chimneys, and walls
Lay new roofing materials such as asphalt, wood, steel, and plastics
Clean rooftops by removing leaves and other debris
Spray treatment chemicals on roofs and buildings to seal them from water and weather
Replacing areas of clients' roofs that are damaged or rotting
Install vapor barriers or layers of insulation on flat roofs
Use hand tools such as hammers, electric staplers, and electric spraying tools.
Install solar panels on roofs
Updating the supervisor on job progress and reporting any problems related to the job
Roofer Requirements:
High school diploma, GED, or suitable equivalently
Previous experience in roofing, construction, or related scope of work
Working knowledge of different roofing systems.
Ability to work in various weather conditions
Great attention to detail with excellent organizational skills.
Valid driver's license
Reliable and self-motivated
Ability to lift 50 pounds
Ability to work after hours, over weekends, and on public holidays with short or no notice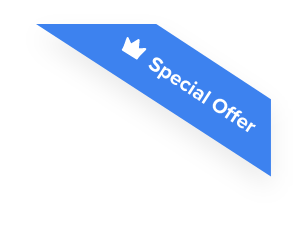 Joshua F.
Redline Electric & Solar

"The best recruiting platform on the market! VIVAHR allowed us to create a dashboard and applicant experience like no other!!"
Get more applicants from the
Best Job Boards
Post for free to 50+ job boards
Unlimited Job Postings
Unlimited Applicants

Sample Interview Questions For Roofer
If you are hiring a Roofer, these questions can help narrow options until you find the ideal candidate:
How long have you worked in roofing?
Why did you choose to become a roofer?
Are you willing and able to work in all weather conditions?
What were the most challenging roofing tasks you've accomplished? How did you cope with it?
What precautions should you take when performing roofing jobs?
How do you ensure you are meeting the customer's roofing request?
What skills or knowledge is vital for a roofer to have?
What do you think is the most challenging aspect of roofing?
How do you handle an unsatisfied client?
What makes you a great fit for our company?
What are the Educational Requirements Roofers?
A high school diploma or GED is the minimum requirement to start an occupation as Roofer. Typically, the position of a Roofer is not required to have formal training. In most cases, they will receive on-the-job training from the employer. Reading blueprints and diagrams is necessary to ensure that a roofer can follow the job instructions.
How Much To Pay Roofer When Hiring
Based on the job and the experience, the range will vary quite a bit. According to the Bureau of Labor Statistics, the median income for Roofer in 2019 was $20.24/hour or $42,100 a year. The job market for Roofer over the next ten years looks to grow by 12%. Compensation and pay can vary based on your local city and state.
Similar Job Description Template
Need Help Hiring for Your Roofing Company?
VIVAHR has the easiest application tracking software to help you hire the best roofing candidates fast. Get started today!