The Best Interviews Questions to Ask a Commercial Cleaner
A commercial cleaner is a person who performs cleaning services for businesses, either on-site or off-site. Commercial cleaners are used in office buildings, retail stores, and the entertainment industry. They often work during business hours to avoid disrupting regular employees' schedules. Some companies hire only licensed technicians, while others allow their staff members to clean, depending on their responsibilities.
The term "commercial cleaner" may also refer to a company specializing in providing multiple commercial services such as window cleaning and floor maintenance. In this case, the companies hire employees with specific skills or specialization who can perform only certain tasks, while support staff is responsible for general administration and billing.
As an employer, it's important to be prepared when interviewing candidates for your commercial cleaning job openings. You may also want to state the job requirements and responsibilities. This is very important when hiring new staff members for your commercial cleaning company, especially if you're looking at candidates with little or no experience in the field. If possible, give them a test run before making any commitments.
Interview Questions For Commercial Cleaner
Here is a set of interview questions to get you started when interviewing a Commercial Cleaner, these questions can help narrow options until you find the ideal candidate:
How long have you worked in the commercial cleaning industry?
How do you organize your cleaning tasks?
How do you ensure the safety of yourself and others if working with cleaning solutions?
What has been your most challenging task working in commercial cleaning?
How do you handle a difficult cleaning task?
Tell me about a time you went beyond your job description to get a task done?
Please tell me about a time where someone criticized your cleaning abilities?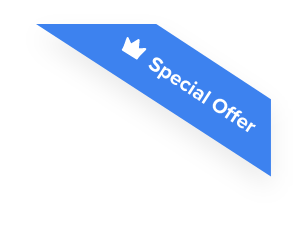 Joshua F.
Redline Electric & Solar

"The best recruiting platform on the market! VIVAHR allowed us to create a dashboard and applicant experience like no other!!"
Get more applicants from the
Best Job Boards
Post for free to 50+ job boards
Unlimited Job Postings
Unlimited Applicants

Commercial Cleaner Candidate Scorecard
Does the candidate have the appropriate educational qualifications or training for this position?

Has the candidate acquired the necessary skills or qualifications through past work experiences?

Qualifications/Experience

Does the candidate have the technical skills necessary for this position?

Problem Solving Abilities

Has the candidate demonstrated critical problem-solving skills?

Did the candidate demonstrate team building and communication skills?

Would hiring this candidate steer your organization in the right direction?

Is this a step forward or backward in this candidate's career?
Take a look at what key requirements, duties, responsibilities, and skills should be part of your Commercial Cleaner job description.