When looking for a perfect fit for a media director, are there many ups and downs in your recruitment process? Many things are left unclear and sometimes it becomes exhausting. So we are here to help you by guiding you through the entire process of finding a perfect media director. We offer you this FREE Media Director Job Description Template that may help you find a qualified and dependable media director. for your business.
By offering a template that you can use with VIVAHR software to publish instantly, we make the hiring process adjusted just for you. Give the job its own set of criteria and as a result, be sure to incorporate all VIVAHR recommendations into your job hunt.
What is a Media Director?
A media director works in the public relations field and manages a company's media presence and reputation. At an advertising agency, media directors are in charge of the successful execution and management of advertising campaigns. It is critical to establish a clear and exact media director job description in order to recruit the finest media director for your needs.
Related Job Titles for Media Director 
Business Development Manager
Software Engineer
Web Designer
The Top Media Director Skills
| | |
| --- | --- |
| | |
| | Media directors are in charge of more than just crafting a campaign's strategic direction. They are also in charge of assigning tasks to their team in order to realize their vision. Media directors are continuously relying on their leadership abilities to choose the best individuals for each work and to encourage their team in a way that maximizes output. |
| | Media directors are in charge of establishing and managing client relationships, which includes the negotiating process. When Media Directors evaluate the needs of a potential client and then put up an offer based on those needs, they employ their negotiating abilities. |
| | To establish a data-driven marketing strategy, media directors require analytical abilities. They employ this skill set while selecting Key Performance Indicators for a campaign and interpreting campaign results. |
| Strategic Thinking Skills | Despite the importance of all of these talents, media directors rely on their strategic thinking skills the most. When it comes to the plan of any marketing effort, they are ultimately the decision-makers. Being able to digest information fast and make effective judgments based on that knowledge is an important part of being a strong strategic thinker. |
| | The desire for learning that distinguishes excellent media directors from mediocre media directors, especially when it comes to marketing, is what sets them apart. Every week, it seems, a hot new marketing tool, platform, or tactic emerges in the era of the Internet. Media directors must be able and eager to self-learn new platforms and apply what they've learned to their work. |
Media Director Job Description Template (Free)
Are you a driven Media Director searching for a new challenge and a chance to grow your career and skills? We're searching for a skilled Media Director to create and implement advertising strategies to promote our business.
We'd like to meet you if you have prior marketing expertise in developing efficient advertising tactics. You should be familiar with a variety of media types, from physical advertising sites (such as magazines and billboards) to internet platforms, to be effective in this profession.
Finally, you should use strategic media campaigns to boost public interest in our products/services while keeping our advertising expenses under budget.
Media Director Duties & Responsibilities:
Determine the appropriate combination of media outlets for promotional campaigns.
Keep an eye on both online and offline ad initiatives (e.g. on radio, TV, websites, magazines, and billboards)
Report on the success of advertising campaigns on a regular basis (including revenues and costs)
Optimize advertising campaigns for a variety of consumers and platforms.
Create in coordination with the Marketing Director and assess advertising budgets.
Close competitive deals with media outlets by negotiating with them.
Prepare extra promotional efforts to aid in the introduction of new products.
Make fresh campaigns in order to reach a larger audience.
Ensure that your advertising message is consistent across all campaigns.
Develop long-term connections with media influencers to promote our brand.
Media Director Requirements:
Work experience as a Media Director, Media Planner, or a comparable position is required.
Understanding of many sorts of media channels.
Demonstrated ability to create effective advertising campaigns.
Digital marketing is something you should be familiar with.
An understanding of analytics software (e.g. GfK MRI, Moat, and Nielsen IMS).
Budgeting and Key Performance Indicators (KPIs) expertise.
Strong decision-making abilities and the ability to handle and synthesize data
Exceptional communication abilities.
A bachelor's degree in marketing, business administration, or a related discipline is required.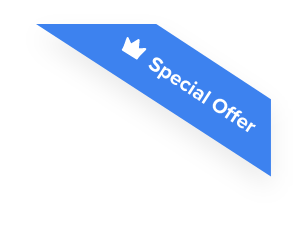 Joshua F.
Redline Electric & Solar

"The best recruiting platform on the market! VIVAHR allowed us to create a dashboard and applicant experience like no other!!"
Get more applicants from the
Best Job Boards
Post for free to 50+ job boards
Unlimited Job Postings
Unlimited Applicants

Sample Interview Questions For Media Director 
Once you gather all the received applications, you can use these sample interview questions for Media Director. These questions might help you during the rest of your hiring process and help you pick a suitable candidate.
Personal 
Tell me about your background.
What are your hobbies and interests while you're not working?
What drew you to social media in the first place?
What would your former boss say about you?
Human Resources
How did your previous experience prepare you for the role?
Have you ever had an appointment with a tense or anxious person? How did you handle it?
As a media director, do you believe you must remain cool under pressure?
Management
How do you organize and prioritize your work?
Give an example of a good way to deal with a lot of data or information. What impact has your strategy had on your business?
How well can you manage your time?
Technical Skills and Knowledge
How well do you cooperate with marketing directors on complicated tasks?
How do you develop long-term connections with media influencers?
What is your strategy for creating an effective advertising campaign?
What are the Educational Requirements For a Media Director?
The usual level of education for media directors is a bachelor's degree. The majority of media directors hold a Bachelor's degree in Marketing, Advertising, Business Administration, or a closely connected discipline.
All of these disciplines teach the marketing and business fundamentals that Media Directors need to succeed in their careers. Some companies, especially in highly competitive regions, prefer to recruit applicants with a Master's in Business Administration with a Marketing specialization.
How Much To Pay a Media Director When Hiring
Media directors usually earn from $30,500 to $118,500 per year, and their median annual salary is around $74,904. The hourly wages can vary from $15 to $57, and the median hourly pay is approximately $36.
Frequently asked questions about Media Director 
What are the daily duties of a media director?
Choosing the right balance of media outlets for promotional efforts. Ad efforts, both online and offline, are being monitored (e.g. on radio, TV, websites, magazines, and billboards) Reporting on the success of advertising campaigns on a regular basis (including revenues and costs)
How long does it take to become a media director?
The job of media director is one of high management. Candidates with a bachelor's degree in Business Administration, Marketing, Advertising, or a similar discipline are frequently sought by employers. Candidates with at least two years of marketing experience, particularly in a management position, are also preferred by employers.
What is the difference between a media director and a content creator?
Creative directors are more likely to focus on a campaign basis — producing for a single project – whereas content directors use a longer-term approach to building discussions over time.
What does it take to become a media director?
If you want to be a media director, one of the first things you should think about is how much schooling you'll need. 76.3 percent of media directors hold a bachelor's degree, according to our research. In terms of higher education, we discovered that 8.7% of media directors had earned a master's degree. Even though most media directors have a college degree, anybody with a high school diploma or GED can work in the industry.
When it comes to learning how to become a media director, picking the correct major is crucial. When we looked into the most frequent majors for media directors, we discovered that they mostly earned bachelor's or associate's degrees.
Similar Job Descriptions as Media Director