Do you need some assistance with your hiring process? You seem to be at the right place. Feel free to use our FREE Meteorologist Job Description Template as your guidance and follow the steps.
Our VIVAHR Software is a great way to streamline your hiring process. As an employer, you should be familiar with the entire job description. The skills, responsibilities, and prerequisites you list down will help you write a compelling job ad and choose the right candidate.
What is a Meteorologist?
Meteorologists are scientists that have a variety of technical abilities as well as a scientific and mathematics background. This enables them to foresee and predict weather patterns as well as changes in the atmosphere.
They may be able to forecast these phenomena in a given place or analyze overall changes in the atmosphere. Meteorologists can also work in environmental science, where they conduct research and examine the consequences of pollution on the environment.
Related Job Titles for Meteorologist
Geophysicist
Research Scientist
Data Scientist
The Top Meteorologist Skills
| | |
| --- | --- |
| | |
| | A meteorologist's job includes formulating and evaluating theories. This necessitates a rational attitude as well as the capacity to analyze data. You may create reports or articles on the outcomes of studies and how they influence the entire globe. In order to execute your job effectively as a meteorologist, you must be able to analyze and measure data related to the environment and weather. |
| | Meteorologists work with vast volumes of data at the same time. It's critical to be able to interpret this data quickly and efficiently, without missing any specifics, in order to deliver correct findings and forecasts. You can be expected to give findings or projections to government authorities, organizations, and agencies as part of your job. When presenting these reports, attention to detail is critical since it helps organizations to react and respond correctly. |
| | Meteorologists make forecasts for a wide variety of individuals. Many parts of science may be applied in a number of sectors, and you may find yourself involved in them. Because you'll be interacting with a variety of experts, your ability to communicate professionally and effectively is crucial. Knowing how to communicate successfully with the public is especially important if you're involved in media campaigns or projects. This entails breaking down difficult issues into words that the general audience can grasp. |
| | Meteorologists operate in laboratories or research centers with a wide range of technological equipment. The operation of many of these equipment necessitates technical knowledge. Knowing how to run these tools and equipment efficiently, as well as how to repair them if they malfunction, is critical if you work in a small team of two to three individuals. |
| | Meteorology may require collaboration, which is beneficial for making complex forecasts since it ensures accuracy. Peer review may be required for most of the measurement and reporting in atmospheric research. This implies that as a meteorologist, you'll need to be able to collaborate with others in examining and evaluating each other's work. Your role will most likely entail giving feedback and collaborating with your coworkers. |
Meteorologist Job Description Template (Free) 
We're seeking a Meteorologist to research Earth's atmosphere in order to make weather predictions. A meteorologist's duties include evaluating and interpreting weather data, issuing severe weather warnings, and disseminating the weather forecast on television or radio.
You must be able to interpret data properly, make smart operational judgments, and work under pressure to be a great meteorologist. Finally, a top-tier meteorologist should have a thorough understanding of atmospheric physics and chemistry, excellent written and verbal communication skills, and the ability to effectively manage time. Do you want to learn from your teammates? Our industrious community is eagerly anticipating your arrival. Submit your application right now!
Meteorologist Duties & Responsibilities:
Analyze and record data from worldwide weather stations, satellites, and radars.
Make inferences from patterns in the land, sea, and atmosphere.
Provide weather reports.
Make weather forecasts, utilize mathematical and physical equations, and computer modeling technologies.
Research and forecast climate changes.
Improve models for weather prediction.
Keep abreast of modern advancements.
Meteorologist Requirements:
A master's degree in science, mathematics, or a related field is required.
Strong analytic abilities.
Interest in weather systems.
Ability to work successfully as part of a team.
Problem-solving abilities.
Mathematical expertise.
Computer literacy.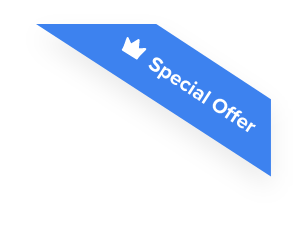 Joshua F.
Redline Electric & Solar

"The best recruiting platform on the market! VIVAHR allowed us to create a dashboard and applicant experience like no other!!"
Get more applicants from the
Best Job Boards
Post for free to 50+ job boards
Unlimited Job Postings
Unlimited Applicants

Sample Interview Questions For Meteorologist
At this point in the employment process, try using these example Meteorologist interview questions. These questions will help you finish the rest of the application and choose the best applicant for the position.
Personal 
In the discipline of meteorology, who do you admire?
What are your thoughts on working extra shifts?
What do you know about the weather in our area?
Human Resources
What is the function of the meteorological department?
How would you feel if there was a work injustice?
How do you feel when there is a lack of teamwork?
Management
How would you describe your abilities to stay organized and manage your time?
Tell me about a moment when a job or research endeavor didn't go as anticipated. What measures did you take to address or manage the problem?
What approach do you employ to keep track of your workload?
Technical Skills and Knowledge
What sources do you consult while making forecasts?
Do you know how to create and alter weather graphics?
What is your favorite tool for weather tracking?
What are the Educational Requirements For a Meteorologist?
Meteorology necessitates excellent computer abilities as well as a working knowledge of chemistry, physics, and mathematics. For aspiring meteorologists, a Bachelor of Science in meteorology or atmospheric sciences is sometimes required.
Many people pursue a master's degree after completing a bachelor's degree. The most frequent meteorology specializations are atmospheric science, climatology, weather forecasting, and broadcasting.
How Much To Pay a Meteorologist When Hiring
Meteorologists usually earn between $11,000 to $154,000 per year, and their median annual salary is around $90,489. The hourly wages range from $5 to $74, and the median hourly pay is $44.

Frequently asked questions about Meteorologist
What is the average time it takes to become a meteorologist?
Meteorologists must first get a bachelor's degree in science, which typically takes four years to complete. However, many meteorologists decide to get a master's or even Ph.D. degree. As a result, becoming a meteorologist takes at least four years.
Is it difficult to work as a meteorologist?
Becoming a meteorologist, while lucrative, might be a difficult career. If you want to work in broadcasting, you must be able to communicate well. Because you will be utilizing computers on a daily basis, you may build understanding in earth and atmospheric science, calculus, mathematics, and computer skills.
Is it possible to make a living as a meteorologist?
If you're enthusiastic about meteorology, it may be a really unusual and enjoyable profession. Meteorologists labor tirelessly every day to analyze weather patterns in order to determine what will most likely occur in the near future.
As a result, it's a tremendously important vocation with a significant social influence. This job path also has a lot of room for advancement. As you gain more experience and skill, you will be able to take on increasingly difficult duties and present your work at prestigious conferences.
Are meteorologists and weather anchors the same thing?
Many people identify the term meteorologist with a television journalist on a news channel reporting the day's weather. Indeed, television meteorologists may not be certified professional scientists.
Weather forecasters are frequently news anchors with a background in media and communications, while other broadcast meteorologists have a strong scientific background.
The majority of meteorologists work in laboratories or offices, obtaining, analyzing, and researching meteorological data.
Similar Job Descriptions as Meteorologist