Searching for a perfect employee doesn't have to be an exhausting and boring job. When you have an overall and detailed job description template, half of your work is done. In this case, we are offering you our FREE Pet Sitter Job Description Template which you can simply use together with our VIVAHR Software. Read on and learn about Pet Sitters' skills, responsibilities, and ideal traits!
People who have pets would usually refer to them as equal family members. It is not a surprise, since they can really steal and melt our hearts with just one look. Unfortunately, there are occasions when we are not able to bring our pets with us, even if we genuinely want to, such as vacations, work trips, or emergencies. In that case, Pet Sitter comes to the rescue to stay with your beloved friend!
What is a Pet Sitter?
A Pet Sitter is a person who takes care of peoples' pets while they are away, on a vacation or working a lot. Pet Sitters may come to the owners' home, bring the pet to their own house or just visit a few times a day depending on circumstances and arrangements with the owner.
They mostly work with cats and dogs. Main responsibilities include walking the pets, playing with them, providing them with food, fresh water, medications if needed, brushing, and generally keeping them company. Other duties may be to collect the owners' mail or vacuum pet hair.
Related Job Titles for Pet Sitter
Dog Walker
Dog Daycare Worker
Dog Trainer
The Top Pet Sitter Skills
| | |
| --- | --- |
| | |
| | A Pet Sitter should genuinely love animals, enjoy being around and playing with them. |
| Trustworthiness and Reliability | Since a Pet Sitter may stay at the owners' home, gaining their trust is of great importance. Pet Sitter makes the owners' lives easier, so it is essential for them to make their plans clear and stick to them in order not to disappoint the owner. |
| | A Pet Sitter's job is flexible because the owner can never surely know when something would come up. A Pet Sitter should always make some time in case of an emergency. |
| | As much as dogs are lovable animals, there are times when they are extremely stubborn and hard to handle, especially when their owner is not around. Pet Sitter is supposed to be calm and patient toward the animal and show who the boss is. |
| | A Pet Sitter is ought to be careful with the pet not to hurt it in any way, as well as to mind other pets and any possible fights or danger. On the other hand, a Pet Sitter needs to have an ability to understand pets and recognize when they need attention, playing, cuddling, or simply some alone time. |
Pet Sitter Job Description Template (Free)
Assuming that you are an avid animal lover seeking a career in that area, there is no better option for you than a Pet Sitter. We are offering you a position of a Pet Sitter who is ready to dedicate their free time to an animal in need. Your duties and responsibilities would be to stay in the owners' home or come several times a day to check on the pet, take them for a walk, provide them with food, treats, and water, give them medication if needed, brush them and keep them company.
A Pet Sitter should be organized, energetic, experienced with animals, emphatic, and have great communication and customer service skills. Probably the most important skill of all is the ability to gain the owners' trust and establish a meaningful relationship with a pet. After all, you would be spending a lot of time as a part-time member of a certain family. A Pet Sitter shouldn't be seen as just a job, but also a fun thing to do that manifests your, as well as pets' joy and satisfaction. If you can find yourself in this description, we would be more than happy to hear from you!
Pet Sitter Duties & Responsibilities:
Staying in the owners' home or coming a few times a day
Acquainting pet needs, habits, and character
Checking on a pet
Providing them with food, fresh water, and treats
Giving them medication
Brushing them
Taking them for a walk
Training
Playing
Staying in touch with the owner and reporting about pets' condition and behavior
Reporting about any potential illness or injury that may occur
Respecting and protecting owners' property and cleaning behind pets' mess
Doing any additional choruses (collecting mail, taking phone calls…)
Pet Sitter Requirements:
Experience working with animals
Great communication and customer service skills
Knowledge of animal behavior
Ability to perform first aid if necessary
Patience
Energy
Trustworthiness and reliability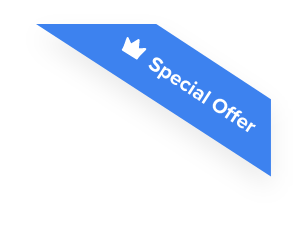 Joshua F.
Redline Electric & Solar

"The best recruiting platform on the market! VIVAHR allowed us to create a dashboard and applicant experience like no other!!"
Get more applicants from the
Best Job Boards
Post for free to 50+ job boards
Unlimited Job Postings
Unlimited Applicants

Sample Interview Questions For Pet Sitter
Once you gather up all the received applications, you can use these sample interview questions for Pet Sitter. These can help you narrow down your choices and pick the most suitable candidate for the job.
Personal 
Where do you see yourself in 5 years?
Do you have a pet?
What is your favorite dog breed?
Human Resources
How many years of experience do you have?
Why did you leave your previous family where you worked?
Is there anything you would like to improve in your approach to pets?
Management
How many hours per day approximately would you be able to take care of a pet?
Do you have any pet-training certification?
 For how long do you normally take a dog for a walk?
How would you manage your pet with the pet you are taking care of?
Technical Skills and Knowledge
What would you do if a dog starts a fight with another dog?
Are you familiar with different models of dog behavior?
If a dog doesn't want to go for a walk, what would you do?
What are the Educational Requirements For a Pet Sitter?
A Pet Sitter should at least have a High School diploma. Since there is no formal education, obtaining a dog training certification or knowledge of animal health and first aid can only be advantageous. Experience is gained through as much time as one can spend with an animal.
How Much To Pay a Pet Sitter When Hiring
Depending on the experience, working hours, certifications, and references, wages for a Pet Sitter vary. The yearly salaries go from $11,000 to $35,000, with the approximate annual salary being $25,194. The hourly wages range from $5 to $17, and the median hourly pay is $12.
Frequently asked questions about Pet Sitter
What people usually work as Pet Sitters?
Pet Sitters can be teenagers and students since this job is flexible, as well as dog trainers, vet technicians, or anybody else who loves working with animals.
Which personal traits should a Pet Sitter possess?
A Pet Sitter should be reliable, energetic, flexible, and emphatic.
Do Pet Sitter work only with dogs?
No. A Pet Sitter can also work with cats, birds, fish, or hamsters. But, taking care of a dog is surely the most popular.
Similar Job Descriptions as Pet Sitter