If you are in search of a Pet Groomer, this is the ideal place for you. We are here to help you find the best Pet Groomer Job Description Template. Therefore, we will provide you with this free Pet Groomer Job Description Template. After learning more about this job's responsibilities and details, you can easily combine it with our VIVAHR Software to complete the experience.
So, read on and find out everything you need to know about this profession!
Cats and dogs are our loveliest friends and most loyal companions. They are also the most popular. In order for them to be healthy, playful, cuddly, cheerful, and neat, we as owners ought to pay close attention to every aspect of their lives, together with their physical appearance.
If you have a dog, you are probably familiar with the situation when your dog is covered in mud, dirty, wet, or with its hair tangled. As long as it is great fun for a pet, it represents a truly boring and strenuous cleaning job for the owner.
On the other hand, some owners are big fans of styling their dogs for dog shows and adding accessories to their hair, and even polishing and painting their nails.
Some would think that this dog treatment is exaggerated, but whatever the case is, there is a professional who can make the magic happen. That is a Pet Groomer!
What is a Pet Groomer?
A Pet Groomer performs a variety of services regarding pets' cleanliness, neatness, hygiene, and style. A Pet Groomer is mainly responsible for bathing, conditioning, cutting, drying, and styling dog hair or fur. Furthermore, other responsibilities include trimming the nails, brushing the teeth, cleaning the ears, and other general cosmetic services.
The employee is also required to provide excellent customer service to an owner as well, to give advice about the most suitable products and sell them, schedule the appointments and be friendly and assertive. They often work in kennels, shelters, vet clinics, grooming salons, or pet supply stores that usually offer grooming services.
Related Job Titles for Pet Groomer
Dog Beautician
Pet Stylist
Animal Caretaker
The Top Pet Groomer Skills
| | |
| --- | --- |
| | |
| Love of Animals and Gentleness | Pet Groomer is a person who loves animals and enjoys being and working around them. Gentleness is a must, hence nobody gets hurt. |
| Patience and Knowledge of Behavior | Patience and ability to detect any possible change in animals' behavior. They should know how to work with nervous, scared, or overly excited animals and how to calm them down. |
| | The ability to groom, cut and style different breeds and types of hair or fur. |
| Friendliness and Attentiveness | The ability to work as part of a team, cooperation, communication with other groomers and customers, fulfilling any special requests from owners. |
| | Ability to recognize any potential health or skin problem that may be needing a vet's involvement. |
Pet Groomer Job Description Template (Free)
If you are an animal lover, there is no other place you should be! We are looking for an experienced, affectionate, and dedicated Pet Groomer to join our team of fellow groomers and animal lovers! General pet hygiene and maintaining the physical appearance are the essence of this job. So, we reckon you already know what would be your main responsibilities: bathing, conditioning, and drying dog hair or fur, clipping nails, cleaning the ears, and other general cosmetic services.
Alongside taking care of the pets, you should have exceptionally developed communication skills and the ability to fulfill the occasional special requests from owners and give them the best possible advice when it comes to their pets. Being friendly and attentive towards customers, owners and coworkers is a skill we as a company and team value the most. Owners are important just as much as pets! So, if you identified yourself with these requirements and traits, you may make a valuable reinforcement to our team. We can't wait to meet you!
Dog Groomer Duties & Responsibilities:
Bathing and drying
Grooming, cutting, and shaving the fur or hair
Clipping the nails, cleaning the teeth and ears
Styling
Using suitable and necessary products
Recognizing any possible health or skin problem and informing owners about them
Relaxing nervous or aggressive animals
Advising owners and customers regarding their pets
Selling the products
Scheduling appointments
Cleaning the equipment and working area
Pet Groomer Requirements:
High School Diploma
Preferably previous professional experience
Certification from any professional Grooming Association or Grooming Academy is a bonus
Passion towards animals
Meeting owners expectations on special requests
Ability to work with different tools and equipment
Ability to lift and handle sometimes heavy animals
Great communication and customer service skills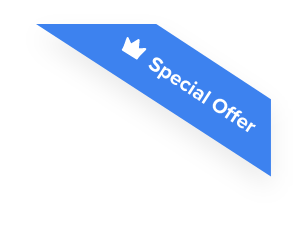 Joshua F.
Redline Electric & Solar

"The best recruiting platform on the market! VIVAHR allowed us to create a dashboard and applicant experience like no other!!"
Get more applicants from the
Best Job Boards
Post for free to 50+ job boards
Unlimited Job Postings
Unlimited Applicants

Sample Interview Questions For Pet Groomer
Once you gather all the received applications, you can use these sample interview questions for Pet Groomer. Depending on how your candidates answer these questions, you will be able to narrow down your choices and pick the candidate that suits you best.
Personal 
Can you tell us a little bit about yourself?
What inspired you to become a Pet Groomer?
What is it that you love the most about animals and taking care of them?
Do you have a pet?
Human Resources
Was there ever a time when you had to make a decision without the owner's permission? How did that end?
Can you describe yourself in three traits and which one do you think is your best advantage in this job?
Why did you leave your previous job?
How do you handle occasional misunderstandings and conflicts with coworkers?
Management
How would you make sure that the animal is safe from injury and any other inconvenience?
If injury, however, happens, what would you do to prevent any further damage?
Are you a team leader or a follower?
Are you comfortable with working overtime?
Technical Skills and Knowledge
How often would you clean the tools, equipment, and workspace?
How would you prevent a dog from biting or hurting you?
In what way should you approach the owner if you discover some health or skin problem with their pet?
Are you able to read dog body language and identify how it feels?
What are the Educational Requirements For a Pet Groomer?
Grooming is a practical job and requires a lot of training and routine. There is a National Dog Groomer Association of America and many other Grooming Schools and Academies where one can acquire necessary knowledge, habits, and experience.
How Much To Pay a Pet Groomer When Hiring
Considering that Pet Groomers can work in many different places, their salary varies a lot. It depends on the breed, type and length of hair, owner's requirements, and overall grooming process. Since groomers mainly work in grooming salons and companies, their salaries are founded on the number of dogs they can finish per day.
Pet Groomers usually earn from $23,056 to $52,277 per year, and their median annual salary is around $35,472. The hourly wages go from $11 to $25, and the median hourly wage is $17.
Frequently asked questions about Pet Groomer
Are dog groomers required to take any special dog training?
Pet Groomers are only required to know how to deal with various types of dogs and their behaviors. But, it can only be beneficial if a groomer has First Aid knowledge.
What are the pros and cons of being a Pet Groomer?
One of the best things about being a Pet Groomer is the fact that you are constantly surrounded by dogs and doing what you love.
Disadvantages include aggressive and frustrated dogs that are hard to handle from time to time.
How long does the training for a Pet Groomer last?
Becoming a Pet Groomer depends on the type of education you choose. It usually lasts from several months up to 2 years.
Is the owner allowed to stay and watch his dog being groomed?
Absolutely. Some salons have special spots from where owners are able to observe their pets during the process.
Similar Job Descriptions as Pet Groomer