We understand that recruiting isn't always simple, and we're here to assist you. Finding the correct match is a long and arduous process. If the hiring process becomes too tough, we provide you with this FREE Veterinarian Job Description Template to help you out.
Guidance is exactly what you need to attain the finest outcomes, even if you are not confident in your own approach. We make the procedure simple with our help and the VIVAHR software. The program is simple and quick to use, making your job search as effective as possible. But, to attract A-Players to your company, you should compile an eye-catching job description first. So, that's what this article is all about!
What is a Veterinarian?
Veterinarians treat animals with a variety of medical procedures in order to identify and cure various diseases and injuries. Examining animals for the source of their health issues, recommending appropriate therapy, and educating pet owners on how to keep their pets healthy is all part of this vocation.
Most veterinarians work full-time, with the possibility of working overtime if an emergency arises or if they are on-call. Veterinarians normally work in veterinary practices and surgeries, while those who specialize in agricultural veterinary care may be required to go to farms, stables, or ranches to treat animals on the spot. People who are caring and concerned about animal welfare are ideally suited for this position.
Related Job Titles for Veterinarian
Zoologists and
Wildlife Biologists
Veterinary Technologists
The Top Veterinarian Skills
| | |
| --- | --- |
| | |
| | Because pet owners may be concerned or sad when their pets become ill, veterinarians must be empathetic and caring toward animals, as well as treat both pets and owners with respect. |
| | Because determining the best treatment technique for each animal is such an important component of this work, good decision-making abilities are required. |
| | Veterinary surgeons operate with a lot of equipment and medical tools, so they need a lot of dexterity to treat injuries and execute surgery with accuracy. |
| | Veterinarians should have excellent communication skills, both with colleagues and assistants and with animal owners, as well as the capacity to be personable and empathic. |
| | Veterinarians have stringent appointments, so it's critical that they're well-organized and can efficiently manage their time in order to see all of the patients they've scheduled for that day. |
Veterinarian Job Description Template (Free)
We're seeking a compassionate veterinarian to help our patients avoid and treat diseases, as well as enhance their overall health and well-being. Dogs, cats, hamsters, rodents, birds, and other similarly related species will be among the veterinarian's patients. You'll work with other team members to enforce ethical and medical standards while also sharing your veterinarian knowledge. You'll collaborate with clients to find the finest treatment options for each patient, utilizing cutting-edge medications, materials, and technology.
To be successful in this role, you must be able to work successfully with customers to provide customized pet health solutions. Candidates that are well-organized, well-informed, and have a high level of emotional intelligence are preferred.
Veterinarian Duties & Responsibilities:
Examining and assessing animals, as well as diagnosing their medical problems.
Using specimens to do laboratory tests in order to diagnose medical issues.
Performing diagnostic imaging and ultrasound examinations.
Performing surgical procedures wound dressing and treatment
Providing pharmaceutical prescriptions.
Promoting preventative care through delivering routine vaccines, as well as educating customers on healthy pet nutrition and lifestyle choices.
Performing examinations, cleaning, and extractions on patients' teeth to improve their dental health.
Ensuring that veterinary ethics, as well as pertinent regulations, rules, and procedures, are followed.
Maintaining the medical records of animals.
Veterinarian Requirements:
A doctor of veterinary medicine.
License from the appropriate state.
Ability to make informed judgments about animal care and well-being.
Exceptional communication abilities.
Excellent interpersonal skills.
Outstanding ability to organize.
Unafraid of being scratched, bitten, or infected with infectious illnesses, and unfazed by loud noises.
Available to work a variety of shifts.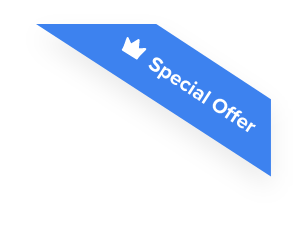 Joshua F.
Redline Electric & Solar

"The best recruiting platform on the market! VIVAHR allowed us to create a dashboard and applicant experience like no other!!"
Get more applicants from the
Best Job Boards
Post for free to 50+ job boards
Unlimited Job Postings
Unlimited Applicants

Sample Interview Questions For Veterinarian
Double-check that you've picked the correct individuals based on the right interview questions once you've received all of the applications. During the interview, here are some sample interview questions for Veterinarian.
Personal 
Could you tell me something about yourself in a few words?
How did you find out about our veterinary clinic?
What are your impressions of our veterinary clinic?
How long have you been a veterinarian?
Human Resources
What about working here appeals to you?
What qualities do you believe a competent veterinarian should possess?
How would your background benefit our clinic?
Why did you decide to pursue a profession in veterinary medicine?
Management
Describe your strategy for managing and preserving client files.
What are your thoughts on obligatory spaying and neutering regulations for pets?
How well are you able to multi-task?
Technical Skills and Knowledge
How do you keep up with the latest developments in veterinary medicine?
What kinds and sorts of animals have you cared for before?
Did you have a chance to volunteer?
What are the Educational Requirements For a Veterinarian?
A Doctor of Veterinary Medicine (DVM or VMD) degree from an authorized veterinary institution, as well as a state license, are the minimal requirements for becoming a veterinarian. A four-year veterinary medical curriculum, which includes classroom, laboratory, and clinical components, normally takes roughly four years to finish. Veterinary school normally requires a bachelor's degree, and most applicants have studied science, math, humanities, and social science subjects.
How Much To Pay a Veterinarian When Hiring
Veterinarians usually earn from $58,658 to $149,813, and their median yearly wage is $98,970. The hourly earnings go from $28 to $72, and the median hourly pay is $48.

Frequently asked questions about Veterinarian
How long does it take to train as a veterinarian? 
It might take up to 7-9 years, depending on the course you pick: A bachelor's degree takes 3-5 years to finish, plus four years to obtain the Doctor of Veterinary Medicine (DVM) degree.
To become a veterinarian, what degree should a person pursue? 
Before entering veterinary medicine school, aspiring veterinarians must have a bachelor's degree in animal behavior, chemistry, biology, zoology, physiology, microbiology, and anatomy.
What various sorts of veterinarians are there? 
The following are the several sorts of veterinarians:
Veterinarian (Mixed Practice)
Veterinarian (Lab Animal Medicine)
Veterinarian for Small Animals (domestic pets)
Veterinarian for Large Animals (livestock including cows, sheep, etc.)
A veterinarian with a specialty (animal cardiologist, ophthalmologist, or dentist)
Veterinarians who work with wildlife and veterinarians who do research
Where do veterinarians work? 
Private clinics and hospitals employ the majority of veterinarians. Some veterinarians work as field veterinarians, visiting farms, ranches, laboratories, and zoos.
How can veterinarians stay up to speed on the most recent advances in animal medicine? 
To keep up with the newest veterinary medicine developments, veterinarians should read professional publications for animal medicine and attend veterinary conferences.
Similar Job Descriptions as Veterinarian