The first step in recruiting a talented service manager is to write a thorough and detailed job description that will attract eligible candidates. We designed a Mover Job Description Template with all the relevant information, from duties and responsibilities to requirements, to assist you with the process. You can also change the template to match your company's needs by adding your own demands to it. Finally, we propose using VIVAHR software to submit the template on multiple job boards and get results as soon as possible.
What is a Mover?
During client deliveries and pick-ups of donated furniture, this job is responsible for transporting, loading, unloading, and setting up furniture and household items. The primary job of the Mover is to move and rearrange furniture, material, and equipment on-site and in the warehouse in preparation for transit, storage, or return. To help them with content relocation, transport, bracing, packing, loading, and unloading, the expert mover will have advanced knowledge and experience utilizing appliance and ratchet straps, moving blankets, and a moving dolly.
Related Job Titles for Mover
Professional Residential Mover
Building Services Assistant
Mover Helper
The Top Mover Skills
| | |
| --- | --- |
| | |
| | Drove a corporate vehicle while adhering to DOT and safety regulations. Inspected and drove 32-foot box trucks and tractor-trailers in the local area to ensure compliance with DOT safety requirements. |
| | In line with business regulations, packed, loaded, and unloaded home items. Customers' belongings can be packed, inventoried, loaded, and transferred in order. |
| | Moving, loading, and unloading furniture, appliances, and other offices and domestic goods are among my specialties. Several pieces of furniture and household things were moved in and out of residences. |
| | By displaying great communication skills and teamwork talents, it's important to be able to provide excellent customer service in order to develop rapport with customers. |
| | operated u-haul vehicles, loading and unloading the trailers with both residential and office furnishings. |
Mover Job Description Template (Free)
As a Mover, we are looking for a bright and driven individual to join our team. As a team member, you will disassemble and pack furniture, appliances, and other large things, box small items, stow cargo safely in box trucks, and deliver products to their destination. You unload, reassemble, and set up new areas according to customer specifications under supervision. This is a physically hard job, and our ideal applicant can carry and move large things all day while demonstrating the cooperation and collaborative attitude for which we are recognized.
Mover Duties & Responsibilities:
Furniture and appliances should be disassembled and reassembled.
To and from box trucks, load and unload big things.
Pack smaller items into boxes efficiently, taking care to preserve fragile objects.
Transport trucks to and from delivery points.
Unpack products and set up new areas according to client requirements.
Ensure that customers are well-served.
Working under time restrictions to achieve specified deadlines; ensuring attention to detail and a great awareness of preserving other people's property and information; and practicing excellent housekeeping at all times to guarantee a safe and clutter-free worksite.
On-site, tag, list, and securely load boxed material and furniture, and/or prepare for transfer to a warehouse or on-site storage container.
In the warehouse, offload content, furniture, and/or equipment and place in a staging area for restoration assessment.
After restoration activities, move goods into a warehouse storage container(s) as ordered.
Ability to disassemble and reassemble furniture and access points (such as entrances) to enable content removal and reset.
Reposition content, furniture, or equipment on-site or in the warehouse as needed to accommodate work.
Mover Requirements:
GED certificate or high school diploma
Lifting heavy furniture and climbing stairs are two skills you'll need.
A valid driver's license is required (Class A or C CDL a plus)
Customer service abilities as a team player
It's a plus if you've moved furniture before.
Have experience in operating 1 truck
Skilled in the operation of a 3 or 5-ton truck is regarded as a valuable asset.
Ability to operate as part of a team or alone depending on the situation
Communication skills, both written and verbal
The ability to multitask in a fast-paced atmosphere has been demonstrated.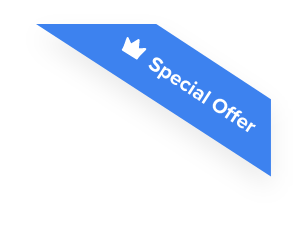 Joshua F.
Redline Electric & Solar

"The best recruiting platform on the market! VIVAHR allowed us to create a dashboard and applicant experience like no other!!"
Get more applicants from the
Best Job Boards
Post for free to 50+ job boards
Unlimited Job Postings
Unlimited Applicants

Sample Interview Questions For Mover
Personal
Do you think you're a physically active person?
Can you describe a time when you had to take on a leadership role?
What is the most difficult aspect of moving?
Human Resources
Tell me about your background.
Why did you choose this role in the first place?
Why do you wish to leave your current position?
Can you give an example of a time when you made a mistake at work or in school?
Tell me about an instance when you and a coworker had a dispute and how you dealt with it.
Management
What are the definitions of the following estimation terms?
What documents and information does the mover need to provide?
Are movers required to transfer my belongings for the price they quote?
Technical Skills and Knowledge
Do movers have access to machinery?
Is it necessary for movers to have insurance?
What abilities does a mover require?
What are the Educational Requirements For a Mover?
Companies frequently prefer to hire high school graduates for moving jobs, and movers must be at least 18 years old and have a valid driver's license. New movers go through at least a few days of on-the-job training that includes operating moving equipment, safeguarding belongings, and working safely. To operate the moving company, some movers get a commercial driver's license. Employers can assist employees with studying for the written and road exams, or movers can enroll in a state-approved commercial driver education program. Taking business classes or getting a business degree at a college or university might help movers who wish to establish their own moving company.
How Much To Pay a Mover When Hiring
The average hourly rate for a professional mover is between $10-$30. This amount can vary based on different factors, such as the size of your move if you will need assistance with packing and loading or other tasks that may be necessary before the actual moving day.