Are you seeking to hire a Pest Control Technician? This free Pest Control Technician job description template can help you attract an experienced and adept Pest Control Technician. VIVAHR makes the hiring process one step easier by giving you a template to post to a job board. You can add any additional requirements, benefits, and perks you need to comply with your company and open position.
Identifying, selecting, mixing, and applying chemical or manual solutions to eliminate pests are the Pest Control Technician's primary duties. Pest Control Technician identifies the type of pest infesting homes, buildings, offices, and other structures and uses properly chosen chemicals or solutions to help customers eliminate their pest problems.
Related Job Titles to Pest Control Technician
Extermination Inspector
Pest Control Chemical Technician
Residential Pest Control Technician
Pest Exterminator
Pest Control Technician Job Description Template (Free)
We are actively seeking a professional Pest Control Technician to join our company. Our Pest Control Technician's primary duties apply pest control chemicals and set traps to kill or remove pests and vermin that infest buildings and surrounding areas. As our Technician, you will be responsible for helping customers identify and get rid of various pests. Your responsibilities will also include inspecting customers' premises, advising customers on possible treatment options, and clearing up any areas littered with work-related debris.
To be successful in this role, you will need to be organized, efficient, and have practical problem-solving skills. You will interact with our customers daily, and having patient and respectful behavior is a must as you represent our Pest Control company.
Pest Control Technician Duties & Responsibilities:
Inspect buildings or grounds to determine condition
Evaluate reports or designs to assess work needs
Recommend products or services to customers
Post warning signs and lock building doors to secure area to be fumigated
Treat facilities to eliminate pests.
Pore pesticides over the location
Power-spray chemicals onto surfaces
Create barriers to prevent pests from entering a building
Clean and remove pesticides after application.
Set mechanical traps and place bait
Remove dead rodents after extermination.
Filling out all necessary paperwork upon completion of each job
Design and carry out pest management plans
Identifying opportunities to sell additional company services and products
Pest Control Technician Requirements:
High school diploma or GED
At least one year of professional pest control experience
Thorough knowledge of the use and characteristics of pesticide
Able to bend, climb, reach, kneel, etc., for extended periods.
The ability to work in all weather conditions
Valid driver's license
Reliable and self-motivated
Excellent written, verbal, and interpersonal skills
Ability to work after hours, over weekends, and on public holidays with short or no notice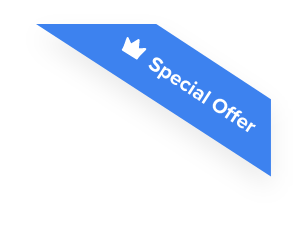 Joshua F.
Redline Electric & Solar

"The best recruiting platform on the market! VIVAHR allowed us to create a dashboard and applicant experience like no other!!"
Get more applicants from the
Best Job Boards
Post for free to 50+ job boards
Unlimited Job Postings
Unlimited Applicants

Sample Interview Questions For Pest Control Technician 
These questions can help select an ideal candidate for your opening for a Pest Control Technician:
Please tell me about your most recent experience as a pest control technician?
What do you consider most dangerous in your line of work?
Can you handle working in the summer heat?
Describe an effective method you have used to inspect premises for infestation sources, damage, and access to infested locations.
In customer satisfaction, How do Pest Control Technicians play a vital role?

Please tell me

how 

you 

have handled 

and 

coordinated your 

previous 

calls 

and 

route.

What mistakes have you learned from pest control?
How do you coordinate with coworkers for your service calls?
Share an experience you had in dealing with a difficult person and how you handled the situation?
What makes you a good fit for this company?
What are the Educational Requirements For Pest Control Technicians?
A high school diploma or GED is the minimum requirement to start an occupation as a Pest Control Technician. Pest Control should begin with an entry-level job at a pest control company, working with an experienced technician to gain the skills they need. Employers often provide pest controller training programs covering pesticide applications and critical aspects of the job, such as managing rodents and termites.
How Much To Pay Pest Control Technicians When Hiring
Based on the job and the experience, the range will vary quite a bit. According to the Bureau of Labor Statistics, the median income for Pest Control Technicians as of 2018 is $18.26.00/hour or $35,610 a year. The job market for Pest Control Technicians over the next ten years looks to grow by 7%. Compensation and pay can vary based on your local city and state.
Need Help Hiring Pest Control Technicians?
With VIVAHR's applicant tracking system, you will get the tools need to post jobs, hire A-player employees, and run your pest control company better. Get Started today!