When looking for a qualified paralegal, creating an adequate and informative job description is the first thing. You always want to prioritize employing a well-qualified candidate. To enable you to do this while avoiding wasting your time going through countless resumes, we created a Paralegal Job Description containing all the essential details from their responsibilities to the requirements. You can add your extra demands to this to enable that they fit your company's needs.
A paralegal usually supports the lawyers to make their work easier. They help in handling paperwork of legal matters like investigations, divorce, interrogations, and bankruptcy. These documents need to be appropriately sorted, evaluated, and correctly filled according to how the attorney/lawyer wants. Even though the paralegal is not licensed to represent people and give legal advice, they can participate in the investigation by helping in finding information to help with the case. They also help the lawyer prepare for a case by researching matters relating to the case on hand.
Additionally, they prepare reports used by the attorneys as reference points when dealing with a particular case. Although they are not allowed to speak in court, they assist the lawyers in arranging all documents in the desired order for easier accessibility.
What is a Paralegal?
This legal job requires knowledge in law and legal matters. The roles include carrying out duties under the supervision of lawyers and attorneys. A paralegal can be found in government offices, family law offices, and other private legal firms. The main work mainly assists the lawyers in organizing files, calling witnesses, maintaining legal libraries, and drafting documents. The other name for this is a legal assistant or legal secretary.
Related Job Titles for Paralegal
Legal assistant
Litigation secretary
Corporate paralegal
The Top Paralegal Job Title Skills
| | |
| --- | --- |
| | |
| | These skills help in knowing the tasks that you can complete first versus those that can be postponed or eliminated. Additionally, organizational skills come in handy in the handling of the paperwork. |
| Excellent knowledge of legal matters | Because most of the duties are legal matters, one should know this so that to be able to perform their job without any problems. |
| Good communication skills | The job includes dealing with clients and even doing interviews. So you need this skill to relate with the clients well and serve them as desired. |
| Impeccable researching abilities | The job requires one to research some matters. So having this is crucial as you are always needed to study and come up with accurate results. |
| Inquisitive and Confidential | As stated earlier, sometimes, a paralegal may be required to investigate an ongoing case. In such a scenario, the paralegal needs to have a curious character. Additionally, it would be commendable if they are confidential, especially when dealing with witnesses. |
Paralegal Job Description Template (Free)
Our legal firm is looking for a qualified paralegal to join our team. You will be working with the team, and your work will mainly be preparing documents and maintaining and organizing documents. You will be required to file court pleadings with court clerks and assist in preparing for trials, and schedule meetings.
However, you will not be required to represent the clients in court or give legal advice, but you will help research the case. After doing the research, you will develop points of reference that the attorney will use.
To be successful in playing this role, you need to use the Microsoft Office application. The job will also require you to be a good researcher because that will be something you will be doing daily.
Having excellent organizational abilities and time management skills are vital here. You have to keep time and know what you are required to be doing at which time.
Additionally, good communication skills are also necessary because you will be interacting with people daily, and it's important to relate with them well to build a reputable name for the firm. Therefore we will like to have someone with the above skills.
Paralegal Duties & Responsibilities:
Ensuring proper delivery of legal paperwork's
Drafting legal paperwork
Maintaining scheduled appointments, meetings, and court dates
Conducting legal research
Answering telephones and welcoming clients
Preparing bills and taxing documents
Documenting, filing, and managing documents
Managing traveling arrangements
Direct and coordinate law office activities
Meeting with clients to discuss case details
Keeping the law library up to date
Attending legal functions with the attorney
Paralegal Requirements:
Must be able to manage time, multitask, and be organized
Must have excellent knowledge of legal matters
Must be able to communicate
Excellent skills in Microsoft Office applications, especially Outlook, Excel, and Word
Experience in office administration
Must be very observant
Have meticulous attention to more minor details
Good intrapersonal skills
Intellectual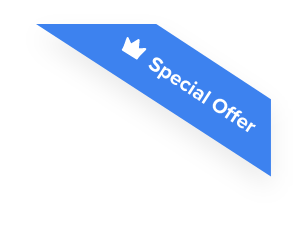 Joshua F.
Redline Electric & Solar

"The best recruiting platform on the market! VIVAHR allowed us to create a dashboard and applicant experience like no other!!"
Get more applicants from the
Best Job Boards
Post for free to 50+ job boards
Unlimited Job Postings
Unlimited Applicants

Sample Interview Questions For Paralegal
After posting this template, it may not be easy to select the candidates. To help with this, here are some questions that will make you identify your candidates.
Personal
What qualities do you have makes you qualify for this job?
Can you explain a typical day at work on your perception?
Where do you envision yourself in the next five to ten years?
Human Resources
What can make you say that you can fit in well with our company's ways of doing things?
What are the main things you look for when hiring another employee to your team?
When there are two jobs, one is urgent and not significant while the other is important and the deadline is almost which will you start with?
Management
How can you describe your style of work?
Can you be able to handle all the office work yourself if left to do so?
Briefly explain how you will be able to organize yourself in this job?
Technical Skills and Knowledge
How can you ensure you can communicate with your clients well?
What do you think are the operational duties of a paralegal?
What do you think is the most challenging part in this paralegal, and how do you ensure you cope with them?
What are the Educational Requirements For a Paralegal?
A qualified candidate should have a diploma and an Associate's degree in paralegal studies. Also, they should be certified by the state to be a paralegal. In addition, they must be in the state paralegal association. Having worked and gained experience elsewhere is an adjunct to this.
How Much To Pay a Paralegal When Hiring?
When hired, according to the US department of labor, a paralegal is paid $24.44 per hour on average. It amounts to a total of $52,920 a year.
Frequently asked questions about Paralegal
What are the differences between legal assistants and paralegals?
The main differences are paralegals tend to have degrees and are more involved in cases, and they also have higher salaries. They usually do the same type of work.
Is a degree a must to be a paralegal?
Not really, but because of the competitive aspect of this career, it is necessary to have one.
What is the average salary of a paralegal?
It will most likely be $52,920 a year; this is for those that are new in this field.
What skills are a must to be a good paralegal?
Have excellent communication skills and be highly organized. Also, you should be able to work under pressure and be a critical thinker.
Similar Job Descriptions as a paralegal