We devised a method to make recruitment easier, as it may be challenging at times, particularly when looking for a Veterinary Assistant. With us, getting the finest outcomes may be a lot of fun. This FREE Physician Assistant Job Description Template may assist you in identifying a suitable and trustworthy person for your company.
By offering a template that you can use with VIVAHR software to publish instantly, we make the hiring process simple for you. Give the job its own set of criteria, rewards, and incentives. As a result, be sure to incorporate all VIVAHR recommendations into your job hunt.
What is a Physician Assistant?
Under the direction of a physician or surgeon, a physician assistant examines, diagnoses, and treats patients, as well as provides surgical help. The tasks of a physician assistant vary depending on the work environment, amount of experience, and specialty.
Related Job Titles for Physician Assistant
Chiropractors
Occupational Therapists
Physical Therapists
The Top Physician Assistant Skills
| | |
| --- | --- |
| | |
| | In their approach to patient care, physician assistants are encouraged to assess their own strengths and flaws. Critical thinking necessitates a clear and reasonable understanding of logical connections, as well as introspective and autonomous problem-solving. This is a necessary ability! You may work independently while giving the greatest possible care to your patients if you use critical thinking. |
| | Physician assistants are expected to have a high level of responsibility and to put their patients' needs ahead of their own. Although this may appear self-evident, it might provide distinct obstacles in your healthcare practice. |
| Interpersonal Communication Skills | You've probably heard that excellent interpersonal and communication skills are essential in the healthcare field. A physician assistant spends most of his or her day engaging with patients, listening to their issues, providing advice, and connecting with other healthcare practitioners. As a result, excellent communication skills are required. |
| | Working in the healthcare field is unquestionably stressful and demanding. Physician assistants work with patients who have complicated medical issues, which puts them under more stress than most other occupations. Plus, there's always the risk of burnout and compassion fatigue while working in healthcare. |
| | Paying attentive attention to minor details is a vital component of practicing medicine, as you probably know from your clinical training. If a little element, such as an allergy, is overlooked, it might lead to unfavorable effects for a patient. Physician assistants are required to be detail-oriented and able to transmit that information to other healthcare professionals. |
Physician Assistant Job Description Template (Free)
We're looking for a capable Physician Assistant to assist the physicians in their job and actively assist patients in their rehabilitation. Under the supervision of a physician, you will apply medical procedures and concepts to a varied group of patients, providing care and encouragement.
Physician assistants will operate under the supervision of a physician or surgeon, but they will also be able to practice independently, conferring with physicians as needed. You should be formally educated to examine patients, diagnose injuries and diseases, and administer treatment if you want to be a successful medical assistant, and you should have great communication and interpersonal skills, as well as strong attention to detail. If you would like to join our team and expand your experience, apply today! We look forward to meeting you!
Physician Assistant Duties & Responsibilities:
Inquiring about, evaluating, and diagnosing the injuries and diseases of patients.
Ordering diagnostic tests and interpreting.
Prescribing medications, and lifestyle adjustments.
Stitching wounds, setting bones, helping in operations, and giving vaccines.
Reviewing and keeping track of patients' medical histories and records, as well as keeping track of their progress.
Providing insurance companies with documents.
Educating patients and their families.
Investigating the latest recent medical treatments, technologies, discoveries, and trends.
Treating patients through conducting or participating in outreach activities, making house calls, and visiting nursing homes.
Physician Assistant Requirements:
A master's degree in education for medical assistants.
Experience in clinical training, as well as a commitment to complete 100 hours of continuing education every two years to retain certification.
To practice medicine, you must have a state license.
Strong technical and analytical abilities.
Detail-oriented with excellent problem-solving abilities.
Excellent interpersonal, communication, and teamwork abilities.
The capacity to provide compassionate and empathic care to patients.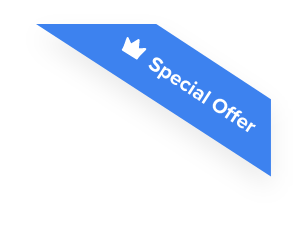 Joshua F.
Redline Electric & Solar

"The best recruiting platform on the market! VIVAHR allowed us to create a dashboard and applicant experience like no other!!"
Get more applicants from the
Best Job Boards
Post for free to 50+ job boards
Unlimited Job Postings
Unlimited Applicants

Sample Interview Questions For Physician Assistant
Once you gather up all the received applications, you can use these sample interview questions for Physician Assistant. These might assist you in narrowing down your options and selecting the best applicant for the position.
Personal 
What makes you want to work at our hospital?
Why are you quitting your previous position?
What motivates you to pursue a career as a physician assistant?
Why should we consider you for the position of a physician assistant?
Human Resources
What is the best way to define your work ethic?
What strategies do you employ to manage work-related stress?
As a physician assistant, how do you prioritize your tasks?
Management
How do you keep track of your patients' records?
How do you deal with a heavy workload?
What methods do you use to manage your time?
Technical Skills and Knowledge
How do you keep patient families up to date on their loved one's medical conditions?
What would you do if an emergency arose while you were caring for another patient?
What specific abilities do you possess that you could provide to our hospital?
What are the Educational Requirements For a Physician Assistant?
A master's degree and patient-care experience are required for physician assistants. After earning a master's degree, aspiring physician assistants must pass the Physician Assistant National Certifying Examination (PANCE) and complete any state-specific criteria for practice licensing.
How Much To Pay a Physician Assistant When Hiring
Physician assistants often earn from $50,500 to $136,000 per year, and their median annual salary is around $107,038. The hourly wages range from $26 to $65, with the median hourly pay of $51.
Frequently asked questions about Physician Assistant
What makes a physician assistant different from a medical assistant? 
While medical assistants do not offer primary care, a physician assistant is a primary care clinician who diagnoses and treats patients' illnesses and injuries. Rather, they perform clinical activities and provide medications under the direct supervision of physicians.
What are the advantages of seeking medical advice from a physician assistant? 
Clients benefit from physician assistants because they make it easier for them to receive the treatment they require. They can provide patient education and preventative treatment thanks to their education. Physician assistants will not only treat a patient's disease but will also perform various treatments as needed and provide required suggestions and guidance to patients and their families on health-related matters.
What are some of the places a physician assistant can work in? 
A physician assistant can practice in a variety of settings, including:
Hospitals
Health clinics in the community
Homes for the elderly
Institutions of correction
How do physician assistants keep their licenses up to date? 
Every ten years, physician assistants must renew their licenses. They must complete 100 hours of continuing education every two years in order to keep their licenses current.
What qualifications does a person need to be a physician assistant? 
Physician assistants should have the following abilities:
Compassionate
They must be good listeners in order to respond correctly to patient requirements.
Because they must correctly describe treatment methods to patients and their families, doctors must have excellent verbal communication skills.
Thinkers who can solve problems and think critically. Before performing therapy or devising a treatment plan, they must first have a thorough understanding of the patient's condition or damage.
Similar Job Descriptions as Physician Assistant