Writing a job description to fill an open position may sound simple, but if you want the best talent in your area to apply, you should use a quality Attorney Job Description Template. It's unlikely that simply posting a job listing on the internet stating that you're looking for an attorney will generate any interest. You should be very specific about what you're looking for in a recruit and what types of folks you're looking for. Feel free to use VIVAHR software and get the most out of the recruitment process.
What is an Attorney?
In both criminal and civil proceedings, an attorney, also known as a lawyer, advises and represents clients and their legal rights. This can start with giving advice, then move on to writing paperwork and petitions, and, in some cases, appearing in court to represent clients.
Attorneys provide legal advice to clients, who may be individuals or businesses and may represent them in civil or criminal cases. Lawyers are another name for these legal specialists.
Related Job Titles for Attorney
Attorney
Legal Counsel
Paralegal
The Top Attorney Skills
| | |
| --- | --- |
| | |
| | To effectively transmit crucial legal information, lawyers must have excellent oral and writing communication skills. In addition, a large part of a lawyer's duty is to develop compelling and convincing arguments that are presented in court. Judges and jurors all have different perspectives, views, and backgrounds, therefore a lawyer's ability to reach out to all of them is essential. |
| | If a lawyer lacks this competence, it can lead to some extremely unpleasant circumstances with clients demanding retaliation for what they consider to be abuse. Maintaining strong relationships fosters a deeper sense of professionalism, regardless of how effective a lawyer is at preparing arguments and winning cases. |
| | Lawyers have a tremendous workload and are frequently faced with tight deadlines. A lawyer's work can be done more easily and efficiently if they have good time management and organizing abilities. |
| | Early in a lawyer's career, research skills should be cultivated. Make it a practice to summarize a few key themes from lengthy documents and publications. This is especially useful as caseloads grow, necessitating additional background information, legal document drafting, and client advice. |
| | Lawyers must be logical as well as analytical. They should, however, not overlook their inventiveness. A lawyer with that innovative edge can outmaneuver any circumstance, both in and out of the courtroom. |
Attorney Job Description Template (Free)
We're searching for a driven attorney that excels at negotiating, research, and communication. The Attorney will form connections with clients as they determine their legal needs, offer advice, assist them in understanding their legal alternatives, and represent them in court and in negotiations. In addition, you will conduct research, produce legal documents, and complete other tasks to ensure that clients are satisfied.
You must be competent, alert, and proactive in order to succeed as an attorney. You should be a good communicator, negotiator, public speaker, and problem solver as well.
Attorney Duties & Responsibilities:
Client communication to learn about their legal needs and problems, as well as providing advice.
Developing ways to help customers resolve matters in a favorable and cost-effective manner.
Clients' legal alternatives are explained, and probable results or threats are brought to their notice.
Building trusting ties with clients.
Creating arguments and defending clients in criminal and civil cases
Creating legal papers in a fast and accurate manner, such as contracts, dispositions, and pleadings.
Keeping up with current legislation, particularly in regard to legal specialty.
Resolving legal issues in an ethical manner.
Attorney Requirements:
It is necessary to have a bachelor's degree in a related field.
A Juris Doctor degree from an ABA-accredited legal school is required.
You must be admitted to the bar in the state where you plan to practice.
It is possible that experience or skill in a specific area of law will be preferred.
Respect for local, state, and federal laws, as well as ethical behavior.
Ability to design case strategy independently or with a team of attorneys.
Strong interpersonal, critical thinking, and public speaking abilities.
Ability to effectively negotiate, research, and communicate both vocally and in writing.
Adaptability and attention to detail are two qualities that stand out.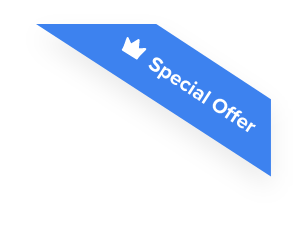 Joshua F.
Redline Electric & Solar

"The best recruiting platform on the market! VIVAHR allowed us to create a dashboard and applicant experience like no other!!"
Get more applicants from the
Best Job Boards
Post for free to 50+ job boards
Unlimited Job Postings
Unlimited Applicants

Sample Interview Questions For Attorney
After you collect all the applications, try out our sample interview questions for an Attorney. You would probably find them beneficial for your hiring process.
Personal 
What are your greatest assets?
How do you deal with criticism?
What is your proudest achievement to date?
What are your interests and passions?
How do you deal with high-stress situations at work?
Human Resources
How do you gain a client's trust?
What methods would you use to bring customers up to date on the status of their cases?
Describe how you would handle a client who is dissatisfied with a judge's decision.
When drafting a complaint or defense on behalf of a client, what resources do you turn to?
Management
Tell me about a case you worked on that helped you have a better understanding of the legal sector.
Which extracurricular activities did you participate in during law school?
Tell me about your internship or externship in law school.
Give an example of a difficult case you were in charge of.
Technical Skills and Knowledge
Could you give us an example of a current issue that affects law firms?
Your boss provides bad advice to a customer during a meeting. So, what exactly do you do?
What are the Educational Requirements For an Attorney?
Before applying to law school, aspiring lawyers must first complete bachelor's degree programs. Although the American Bar Association does not recommend a specific course of study for aspiring lawyers, several colleges and institutions offer pre-law degrees that can be used to complement concentrations in political science, history, and other relevant subjects. These programs allow students to complete their major requirements as well as additional constitutional law, legal research, and related subjects. Students interested in specializing in an area such as taxation should consider majoring in accounting, interning, or working in the field.
How Much To Pay an Attorney When Hiring
Attorneys usually earn between $34 and $61 per hour. Their median annual pay is $97,233, meaning $47 per hour. These wages depend on the area of employment, educational past, and prior expertise.
Frequently asked questions about Attorney
What else does a lawyer get paid for? 
Additional fees may be added to a lawyer's billable hours. These costs can include court filing fees, travel charges, investigative costs, paralegal hours, and expert hiring. There may also be fees for postage and different sorts of papers.
Are there any advancement opportunities for an attorney career?
Before becoming an attorney, most attorneys begin their careers as associates, working with a team of lawyers. They can then either join the business as a partner or depart to start their own practice. Alternatively, attorneys may choose to work in a big corporation's legal department, while others may choose to seek a position in government legislatures or become judges.
What differentiates a lawyer from an attorney?
The terms lawyer and attorney are frequently interchanged in the United States. A lawyer provides legal services to governments, such as offering legal advice, drafting legal papers, and providing policy recommendations. In addition to these qualifications, an attorney must have a state or regional license to represent clients in a court of law.
How much time does it take to get an attorney title?
To become an attorney in the United States, it typically takes three years to finish full-time law school. Part-time programs that require four years to finish are available at several schools.
Similar Job Descriptions as Attorney