This Otorhinolaryngologist Job Description sample can assist you in creating a unique job advertisement. Keep the foundation and structure, but add your own job criteria to attract qualified applicants. We make the hiring process easy for you by providing a template. You may use the template right away without making any changes because it was designed specifically for online job boards and employment portals. You can make the entire procedure even more accessible by using VIVAHR software.
What is an Otorhinolaryngologist?
An otolaryngologist, often known as an ENT specialist, is a doctor who specializes in the treatment of illnesses of the ear, nose, and throat. Otolaryngologists treat patients of all ages with illnesses of the ear, nose, and throat. Otolaryngologists used to specialize in ear, nose, and throat issues. They're still known as ENTs (ear, nose, and throat) or ENT doctors. Except for the eyes and brain, the specialty has grown over the last 50 years to cover all head and neck components.
Related Job Titles for Otorhinolaryngologist
Pulmonologist
Periodontist
Kinesiologist
The Top Otorhinolaryngologist Skills
| | |
| --- | --- |
| | |
| | Otorhinolaryngologists are required to work long hours. So, stamina is one of the desired skills a person in this work field should have. |
| | Being a doctor requires a certain amount of confidence. It makes patients feel secure and adds to the professional moment. |
| | The right work approach in stressful situations is essential for this position. An otolaryngologist should know how to observe a health issue objectively. |
| | Having precise hand-eye coordination is a must-have for this kind of work. The daily otorhinolaryngologist activities require a lot of interventions that ask for simultaneous use of hands and eyes. |
| | Every doctor should have communication on-point. It makes the whole treatment process less stressful and builds trust between a doctor and a patient. |
Otorhinolaryngologist Job Description Template (Free)
We're looking for an otolaryngologist who will be in charge of treating ear, nose, and throat problems. An otolaryngologist's tasks include treating diseases, assessing damaged organs, and performing tests to identify the extent of hearing loss, speech loss, or laryngeal injury.
To be a good otolaryngologist, you must work under pressure, be compassionate, and collaborate effectively with others. Finally, a top-tier otolaryngologist should have excellent listening skills, a sharp eye for detail, and excellent communication abilities.
Otorhinolaryngologist Duties & Responsibilities:
Ear, upper pharynx, oral cavity issues, and the larynx, nose, face, and neck are all treated.
Nosebleeds, tonsillectomies, adenoidectomies, infected mastoids, and sinusitis are all conditions that can be treated.
Assisting patients who have a weakened or impaired sense of smell.
Patients with tumors in the head or neck and those with a deformity in the ear, nose, or throat are treated.
Working with other medical professionals.
Otorhinolaryngologist Requirements:
A medical degree is required.
A residency in otolaryngology is required.
A medical license is required.
Hand-eye coordination and manual dexterity are important.
Visual acuity and visuospatial awareness are both excellent.
Excellent organizing skills.
The ability to work well both independently and as part of a team.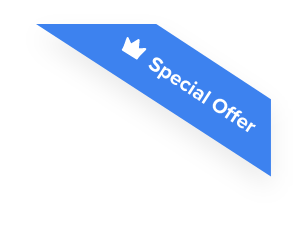 Joshua F.
Redline Electric & Solar

"The best recruiting platform on the market! VIVAHR allowed us to create a dashboard and applicant experience like no other!!"
Get more applicants from the
Best Job Boards
Post for free to 50+ job boards
Unlimited Job Postings
Unlimited Applicants

Sample Interview Questions For Otorhinolaryngologist
If you compiled a list of the received applications, see our sample interview questions for Otorhinolaryngologist. You may find them handy for your hiring process.
Personal 
What are your professional interests?
What does motivate you to improve?
Human Resources
Describe a time when you made a difference in the treatment of a patient.
What is the most heinous thing that has ever occurred to you?
How do you handle stressful situations?
Management
What has been the most challenging situation you've ever faced?
What's the worst medical error you've ever made? How did you handle it?
Technical Skills and Knowledge
What is the aspect of otolaryngology that you despise the most?
What are three things you didn't expect to learn in medical school?
What was the most difficult aspect of medical school?
What are the Educational Requirements For an Otorhinolaryngologist?
A candidate must graduate college and medical school to be licensed by the American Board of Otolaryngology. They must then finish a two-year general surgery internship and a three-year Otolaryngology-Head & Neck Surgery residency program. After that, they must pass the American Board of Otolaryngology test, which might take up to 15 years. Fellowships allow certain otolaryngologists who desire to subspecialize to finish a one to a two-year training program.
How Much To Pay an Otorhinolaryngologist When Hiring
Otorhinolaryngologists can earn between $131 and $243 per hour. Their median annual salary is $384,700, meaning $185 per hour. These wages depend on the place of employment, previous work experience, and hours.
Frequently asked questions about Otorhinolaryngologist
What is otolaryngology?
The oldest medical specialty in the United States is otolaryngology. Otolaryngologists are doctors who specialize in the medical and surgical management and treatment of illnesses and disorders of the ear, nose, and throat (ENT), as well as associated head and neck structures. ENT physicians are what they're known as.
Diagnosing and treating disorders of the sinuses, larynx (voice box), oral cavity, and upper pharynx (mouth and throat), as well as structures of the neck and face, are among their specialties. Otolaryngologists diagnose, treat, and manage a variety of general care issues as well as specialty-specific illnesses.
What does it take to become an otolaryngologist? 
After completing up to 15 years of undergraduate and postgraduate studies and passing the American Board of Otolaryngology test, otolaryngologists are licensed to practice. Graduates of medical school spend 3-5 years in an ENT residency program, which includes a year of surgical training after graduation. Every 7-10 years, doctors must renew their licenses.
What is one otolaryngology ability that every physician in training should have but won't be tested for on the board exam? 
You must be adaptable. ENT doctors work with a wide range of issues and patients. From babies to the elderly, they provide care. You must also be able to perform effectively under duress. While most work is low-stress, they are occasionally asked to handle emergencies like airway blockage and epistaxis.
A normal week in the life of an otolaryngologist? 
Otolaryngologists often treat patients in the office two and a half to three days per week. Normally, they go to the OR once a week. There is also more time spent at the hospital seeing patients. During the workweek, Otolaryngologists often work 8-12 hours each day. Sometimes, on weekends as well.
Similar Job Descriptions as Otorhinolaryngologist