Recruiting for a job can be challenging at times, and finding the right person for the job might take a long time. That's why we created an Optometrist Job Description Template to save time and provide the best possible results during the hiring process. Be sure to combine it with our VIVAHR software for the best outcome.
What is an Optometrist?
An optometrist is a doctor that specializes in keeping track of their patient's eye health. Optometrists are doctors of optometry who have received specialized training in optometry school. Optometrists can work for clinics or other optometry practices as well as establish their own practices. An optometrist may conduct eye exams and tests in the office to examine a patient's vision.
Related Job Titles for Optometrist
Doctor of Optometry
Associate Optometrist
Optician
The Top Optometrist Skills
| | |
| --- | --- |
| | |
| | Optometrists see patients of all ages and backgrounds. Apart from providing attentive health care, providing exceptional customer service may help to develop trust and long-term connections with consumers. |
| | Many optometrists design their own timetables, which necessitates meticulous time management. They are constantly shifting their attention between a range of chores and appointments. They must effectively manage their time in order to treat patients. |
| | Optometrists must focus if they are to check, diagnose, and cure patients' eyes, even whether they operate in busy offices or retail outlets. An optometrist's ability to concentrate attentively allows them to perform efficiently and effectively while on the job. |
| | Individuals in most health-care occupations, including optometry, must have a high level of attention to detail. Small information can have an impact on glasses prescriptions, care regimens, and other eye-related decisions. Optometrists also deal with devices and tools that need meticulous attention to detail. |
| | Being aware of other people's reactions and comprehending why they do so is essential for an optometrist. This job requires strong social skills as this position involves daily communication with patients. |
Optometrist Job Description Template (Free)
To join our expanding practice, we're looking for a talented and certified optometrist. As an optometrist, you will be required to apply your skills and knowledge to offer our patients high-quality vision treatment. Conducting eye exams, providing corrective lenses, and determining patients' visual alertness will be among your responsibilities.
You must be state-licensed and have an extensive understanding of eye-related illnesses, symptoms, and therapy to be considered for this position. Customer service focused with great analytical and communication abilities will be the perfect applicant.
Optometrist Duties & Responsibilities:
Conduct thorough eye examinations regularly.
Determine the visual attentiveness, the field of vision, and hand-eye coordination of the patient.
Diagnose vision issues include nearsightedness and color blindness.
Advice on the use of corrective lenses and drugs.
Maintain complete medical records for each patient.
Teach patients proper eye care procedures to improve their eye health.
Detect and evaluate eye problems as well as conditions including diabetes and liver failure.
All diagnoses and treatment plans, including transfers and therapeutic prescriptions, should be kept on file.
Optometrist Requirements:
The degree of doctor of optometry (O.D.)
The state must issue O.D. and optometry licenses.
An optometrist with at least two years of experience is required.
Outstanding interpersonal and communication abilities.
Eye-related illnesses and ailments are well-understood.
Customer service-focused with strong analytical abilities.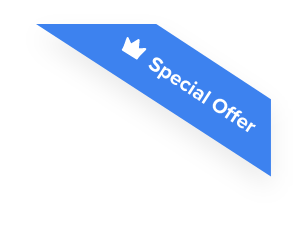 Joshua F.
Redline Electric & Solar

"The best recruiting platform on the market! VIVAHR allowed us to create a dashboard and applicant experience like no other!!"
Get more applicants from the
Best Job Boards
Post for free to 50+ job boards
Unlimited Job Postings
Unlimited Applicants

Sample Interview Questions For an Optometrist
When you get all the applications, try using our sample interview questions for Optometrist. The following questions may help you organize your choices and opt for the right candidate for your company.
Personal 
Why are you interested in the position?
What motivates you every day?
What are your hobbies?
Human Resources
Describe an instance when you gave valuable personal support to a coworker or customer.
Tell us about a time when you had to deal with a difficult person and how you dealt with it.
Management
What kind of field experience do you have for a position as an Optometrist?
What can you say about your capacity to work under duress?
Tell me about your work organization, planning, and prioritization methods?
Technical Skills and Knowledge
Tell me about when you analyzed data and evaluated results to find the best answer to an issue.
What clinical skills do you have?
Tell us about a time when you used new technology or knowledge in your work. How did it benefit your business?
What are the Educational Requirements For an Optometrist?
Individuals interested in pursuing a career as an optometrist must first obtain a bachelor's degree. A four-year degree in an area related to optometry, such as biology or physiology, is required. Candidates are entitled to apply for admission to an optometry school after earning a bachelor's degree.
Many optometry programs across the country are quite selective when accepting applicants, so it's important to get good grades in your undergraduate program. Frequently, an applicant with mediocre grades while pursuing a Bachelor's Degree will be denied entrance to an optometry program.
How Much To Pay an Optometrist When Hiring
Optometrists often earn between $48 and $74 per hour. Their median annual wage is $127,386 meaning $61 per hour. These wages depend on the location, previous work experience, and working hours.
Frequently asked questions about Optometrist
What are the prospects for optometrists? 
According to the Bureau of Labor Statistics (BLS), the number of optometrists working in the United States will increase by 4% between 2019 and 2029.
According to the BLS, part of this development is due to an increase in eye problems such as cataracts and macular degeneration in an aging population. They also show a growth in the number of people with chronic disorders that can influence eye health, necessitating hiring more optometrists to care for these patients.
According to the BLS, more healthcare plans now cover medical and preventative eye care, implying a demand for more optometrists.
What are the qualifications needed to become an optometrist? 
Before entering the field of optometry, professionals must satisfy educational and certification requirements. Optometrists often complete a bachelor's degree in biology, chemistry, health science, or a related discipline before enrolling in a doctoral school in optometry.
A Doctor of Optometry degree is normally completed in four years. After completing a Doctor of Optometry degree, aspiring optometrists must pass a licensure exam that includes clinical and written exams.
Many optometrists also choose to get board certified by the American Board of Optometry voluntarily. Certification can help you advance in your career as an optometrist by displaying your knowledge and building a reputation for being enthusiastic about what you do.
What are some of the advantages of working in the field of optometry? 
A career in optometry can offer various advantages in terms of job satisfaction and career potential. Optometry is a popular job field. So, there are often numerous job openings in various medical companies, such as hospitals, eye clinics, and private optometry firms.
It allows you to specialize in several areas of optical medicine. This might assist you in tailoring your optometry career to your own interests and hobbies within the discipline.
Working in optometry can also provide instant professional satisfaction by allowing optometrists to see their patients' significant milestones and contribute to positive improvements in their lives, as they spend a lot of time with them and sometimes treat the same patient for years.
What occupations other than optometry are available?
There are various careers in the optical sector that deal with patient eye health. These workers frequently collaborate with optometrists and can help with various elements of maintaining eye health and vision. Other careers in the optical field include:
Dispensing optician
Manufacturing optician
Ophthalmologist
Orthopedist
Similar Job Descriptions as Optometrist