Hiring can be a tiring process and a difficult one at that. Having to create a job description template from nothing can take up a lot of your time. This is why we made this process as simple and as easy as we could for you. Here you can find our Hearing Aid Specialist Job Description Template that includes a list of the most important responsibilities and requirements for this position. Writing an engaging job description that would attract job applicants can be a struggle. That's why we are here to help.
With our applicant tracking system, you can use this Hearing Aid Specialist Job Description Template to attract qualified candidates, hire the employees you see fit, and save a lot of time. You can add whatever requirements you see fit for this job description and post them to job position sites. We love making this process easier for you.
What is a Hearing Aid Specialist?
Hearing aid specialists usually work with customers daily to determine their auditory needs. They monitor and maintain records of patients that help them inform hearing aid recommendations or other products such as in-ears. Their duties include making impressions of clients' ears so that devices fit properly into customers' ears and showing customers how to use hearing aids.
When interviewing candidates, try to look for people who have great communication skills and solve problems quickly. Avoid candidates who are impatient and lack interpersonal skills.
Related Job Titles for Hearing Aid Specialist
Audiologist
Audioprosthologist
Hearing Aid Consultant
The Top Hearing Aid Specialist Skills
| | |
| --- | --- |
| | |
| | Having great communication and customer skills can ensure your clients that they are in good hands. It is important to make them feel comfortable and to listen to their needs. Sometimes they might be frightened when you are about to make impressions or might not understand how to use hearing aids right away, it is your job to teach them. |
| | Sometimes customers will come in with broken hearing aids or other communication devices. It is your job to fix them in a timely manner and help them with their issues. |
| | Because hearing aid specialists have to keep records of their customers, and their needs it is good to have some basic computer skills. This will help you stay organized and it will also help you easily identify old customers and their previous orders. |
| | Sometimes people will request customized hearing shells or customized in-ear monitors. This is a skill you must know how to do. Making impressions requires a soft touch and patience as well as good interpersonal skills. Make sure the customer feels comfortable and explain the process before you start. |
| Hearing Testing Knowledge | Other than molding hearing aids, you will be required to administer hearing tests and different screening for customers to help them identify their problems and you will also be taking strict directions from an audiologist. |
Hearing Aid Specialist Job Description Template (Free)
We are currently looking for a dependable and experienced hearing aid specialist to join our ever-growing team. In this position, your duties will include making impressions for hearing shells and in-ear monitors and teaching customers how to use their devices. You will also be responsible for administering hearing tests and taking strict audiologist instruction when identifying hearing problems.
To be a successful hearing aid specialist, you should demonstrate great patience and attention to detail when making customized impressions. Ultimately, a good hearing aid specialist has great communication skills and can teach clients how to use their hearing aids.
Hearing Aid Specialist Duties & Responsibilities:
Repair hearing aids and maintains other communication devices
Mold hearing aid shells and modify the impressions do they fit customers perfectly
Train and educate customers on how to use hearing aids and other communication devices
Perform pure tone screenings, screenings of ear canal status using an otoscope, immittance screenings, and other basic screening procedures
Treat and identify hearing disabilities under the strict instruction of an audiologist
Administer hearing tests such as bone conduction, air conduction, or speech audiometry tests
Schedule appointments for hearing tests or for taking impressions
Hearing Aid Specialist Requirements:
High school or GED
Excellent communication skills
Basic computer skills
Great problem-solving skills
Exceptional teaching skills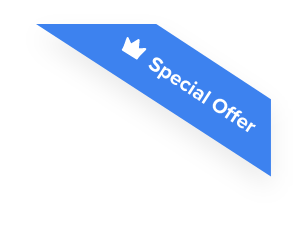 Joshua F.
Redline Electric & Solar

"The best recruiting platform on the market! VIVAHR allowed us to create a dashboard and applicant experience like no other!!"
Get more applicants from the
Best Job Boards
Post for free to 50+ job boards
Unlimited Job Postings
Unlimited Applicants

Sample Interview Questions For Hearing Aid Specialist
When you pick out the candidates you would like to interview, feel free to use these sample interview questions for Hearing Aid Specialist, and if you feel like these aren't enough, check out our ultimate list of interview questions.
Personal 
Why did you want to become a hearing aid specialist?
Where do you see yourself in five years?
What is your previous experience?
Human Resources
How would you handle a patient who doesn't feel comfortable?
Have you ever had a patient who refuses to use hearing aids? How did you react?
Did you ever have an issue with someone you worked with?
Management
How do you manage your schedule? Are you well organized?
Explain the process of teaching a customer how to use their hearing aids?
Technical Skills and Knowledge
Do you have any previous experience teaching clients how to use hearing aids?
Are you familiar with all the equipment?
Do you know how to make impressions for customized in-ears?
What are the Educational Requirements For a Hearing Aid Specialist?
Hearing aid specialists do not necessarily need a bachelor's degree. They can start working with an acquired GED or high school diploma and learn through on-the-job training. You can also get a certificate through a training program, and it would be great to have basic computer skills as you will be working on them and with customers a lot.
How Much To Pay a Hearing Aid Specialist When Hiring
Hearing aid specialists can earn between $35 and $48 per hour. Their median annual salary is $85,700, meaning $41 per hour. The wages can depend on the employment place, educational history, and prior expertise.
Frequently asked questions about Hearing Aid Specialist
What is the job outlook for hearing aid specialists?
According to the Bureau of Labor Statistics, the job outlook for hearing aid specialists will increase by 8% between 2019 and 2029. Which is a little bit higher than the average growth rate for similar jobs.
Do hearing aid specialists only operate with people who have bad hearing?
No, there are other customers hearing aid specialists interact with. For example, a lot of musicians go to hearing aid specialists for customized in-ear monitors. The hearing aid specialist's job is to take impressions of their ears to send them to the in-ear monitor designer.
How long does it take to teach someone how to use hearing aids?
This can depend on the customer; some customers need more time to adjust and learn how to use them. It is your job to be patient with them and teach them everything they know about their product. After they leave the office, they will need additional time for adjusting, but this will get better over time, and it will eventually feel natural for them.
Similar Job Descriptions as Hearing Aid Specialist