The first step in recruiting a dermatologist is to write a comprehensive job description that will attract qualified candidates. We prepared a Job Description Template with all the required information, from tasks and responsibilities to requirements, to assist you with the process. You may also edit the template to meet your company's needs by adding your own requests. We recommend using VIVAHR software to post the template on various hiring websites and get the best results.
What is a Dermatologist?
Dermatologists specialize in the treatment of skin problems such as acne, sunburn, and skin cancer. Consultations, screening tests, and non-invasive surgical treatments are all part of a dermatologist's job description.
A dermatologist is a highly skilled physician who can help diagnose and treat various skin, hair, and nail conditions. To treat particular skin disorders or enhance the look of your skin, these specialists utilize various surgeries, treatments, and medications.
Related Job Titles for Dermatologist
Physician.
Clinical Dermatologist.
Dermatological Surgeon.
The Top Dermatologist Skills
| | |
| --- | --- |
| | |
| | To begin, you must have excellent communication skills. Understanding and meeting the requirements of your patients is critical to a dermatologist's long-term success. |
| | It is paying close attention to what others are saying, taking the time to grasp what they're saying, asking questions when necessary, and not interrupting at inopportune moments. |
| | Identifying the strengths and limitations of alternate solutions, conclusions, or approaches to issues using logic and reasoning. |
| | This means an employee needs to constantly upgrade their knowledge, stay up-to-date with new information and use all of this for solving problems and making decisions. |
| Judgment and Decision Making | Considering the relative costs and advantages of several options in order to select the best one. |
Dermatologist Job Description Template (Free)
For the position of dermatologist, we are looking for a highly qualified individual. A dermatologist's responsibilities include consulting with patients, determining skin ailments, prescribing medication, undergoing skin therapy treatment, performing non-invasive surgery, and referring patients to other specialists if the skin condition does not fall under their medical expertise.
Dermatologists should also be good listeners, sensitive to their patient's problems, great communicators and skin health educators, as well as knowledgeable in dermatological techniques for skin restoration.
Dermatologist Duties & Responsibilities:
Questions, exams, symptom reviews, and medical tests are used to assess the patient.
Examine the patient's skin for any abnormalities or cancers.
As required, requests and performs biopsies, sample tissue collection, and other tests.
Examine the results of the patient's tests.
Patients are counseled and educated on cleanliness, nutrition, and illness prevention.
Liposuction, laser resurfacing, and microscopic treatments are some of the cosmetic procedures you may do.
Set patient goals and go over the treatment plan with them.
Establish patient timetables, tasks, and medical requirements.
Develop pharmaceutical or skin therapy treatment regimens to assist patients in achieving their goals.
Prescribe medicines, hormonal agents, or topical therapies to patients, and keep track of their consumption.
For advanced skin disorders or cancer, recommend surgeons or other therapies.
Consult surgeons on patient procedures.
Keep track of the patient's progress and records, including symptoms, medicines, and therapies.
To better help patients, do research.
Dermatologist Requirements:
A doctor of medicine (M.D.) degree is necessary and a clinical residency or dermatological fellowship.
Completion of the Medical Licensing Examination in the United States (U.S.M.L.E.).
The American Board of Dermatology has certified her, and she is licensed to practice in her state.
Participation in continuing medical education and/or participation in professional organizations is desirable.
Computer abilities, especially Microsoft Office, are required.
Strong desire to assist others and improve their lives regularly.
Compassionate and attentive to the needs and concerns of patients.
Capable of multitasking, prioritizing, and effectively managing time.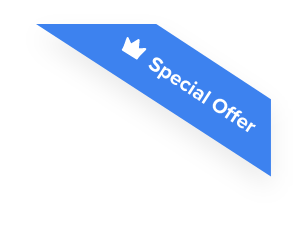 Joshua F.
Redline Electric & Solar

"The best recruiting platform on the market! VIVAHR allowed us to create a dashboard and applicant experience like no other!!"
Get more applicants from the
Best Job Boards
Post for free to 50+ job boards
Unlimited Job Postings
Unlimited Applicants

Sample Interview Questions For Dermatologists
Once you gather up all the received applications, you can use these sample interview questions for Dermatologists. These can help you narrow down your choices and pick the most suitable candidate for the job.
Personal
What drew you to a profession as a dermatologist in the first place?
How many years of experience dealing with patients do you have?
Describe your attitude in the presence of patients.
What makes you want to start looking for a new job?
Human Resources
Have you ever published academic papers in a medical journal?
What kind of academic papers do you read?
Have you ever utilized your medical knowledge to help others as a volunteer?
What are some of your most significant achievements in this field?
In the medical sector, who has influenced you the most?
Management
Have you ever had a skin problem misdiagnosed? What measures did you take to get to the bottom of the problem?
Tell us about a time when you had to break the terrible news to a patient. What method did you use to deliver it?
Can you tell me about your personal skincare routine?
Technical Skills and Knowledge
What do you think about anti-aging programs and fillers?
How would you treat moles?
Do you know how to treat acne and rosacea?
What are the Educational Requirements For a Dermatologist?
Dermatologists must have an MD or DO, as well as an active state medical license, be board certified or board eligible, have current BLS certification, and have worked full-time as a dermatologist for at least two years.
How Much To Pay a Dermatologist When Hiring
The average Dermatologist's annual salary is $36,510, although the range generally ranges between $22,850 and $64,610. The hourly wage is $17.55. Salary ranges rely on various criteria, including schooling, certifications, extra talents, and the number of years you've worked in the field.
Frequently asked questions about Dermatologist
What are the qualities that make up a good Dermatologist?
Empathy, respect, cultural competency, compassion, and curiosity are all qualities that a dermatologist should possess.
What is the difference between an Esthetician and a Dermatologist?
Dermatologists – Dermatologists often operate in clinical settings, primarily in private offices; however, dermatological services are available in many hospitals and clinics. Both places place a greater emphasis on health than on beauty.
On occasion, dermatology practices often feature one or two principal clinicians and support personnel such as registered nurses, administrative employees, and trained estheticians. Because private dermatology offices typically provide both health and cosmetic procedures, they may provide promotional offers for services like microdermabrasion that patients may not consider otherwise. Dermatologists generally work a five-day workweek; however, some clinics provide extended or weekend hours for patients who cannot schedule appointments during regular business hours.
Estheticians – Spas, salons, and gyms are just a few of the places where estheticians work. You'll frequently be working with other beauty and industry experts in these settings. Estheticians can work at dermatology offices or health facilities, as previously noted. Although the days might be busy, they are rarely as frantic as dermatological offices' brief, possibly urgent visits.
Are there different types of Dermatologists?
Those interested in specializing can select from one or more of the four primary disciplines of dermatology: dermatopathology, pediatric dermatology, Mohs surgery, and cosmetic dermatology.
What does a day in life look like for a Dermatologist?
A Dermatologist's typical workday is not simple by any measure of the imagination, but it is also fairly doable. A normal day lasts between 8 and 10 hours, including using the toilet and eating lunch (10 minutes to 1 hour). The majority of a clinical dermatologist's day is spent caring for patients. In a typical dermatology clinic, a doctor will see around 40-50 patients every day. The Dermatologist's little time with her patients is more than enough to make an appropriate diagnosis.
Rinse and repeat for each of the doctor's clinic days. In order to function more effectively, certain dermatologists may devote half days to biopsies or specific skin treatments. Most physicians will additionally have administrative responsibilities such as business meetings, adding another 5-10 hours to their day.
Similar Job Descriptions as Dermatologist