We Prepared this Lube Technician Job Description Template that includes a list of the most important duties and responsibilities. You can customize this Lube Technician Job Template and post it to job boards. With VIVAHR's recruiting software, you can use this job description template to attract qualified candidates, hire the employees you see fit, and save a lot of time.
What is a Lube Technician?
Lube technicians are also known as lubrication technicians, and they are in charge of performing routine check-ups and maintenance for vehicles. They usually work in car dealerships and auto repair shops. Their responsibilities include lubricating vehicle engines and wheel bearings and replacing cabin, fuel filters, air, and oil.
Lubrication technicians work in a very fast-paced setting requiring them to perform tasks using heavy equipment, so they should be in good shape. With their mechanical knowledge, they can fix issues in a timely manner and perform great customer service.
Related Job Titles for Lube Technician
Tire Technician
Automotive Technician
Service Technician
The Top Lube Technician Skills
| | |
| --- | --- |
| | |
| | Good organizational skills go hand in hand with time management. You should always know where to find the things you need and what is needed for inventory. |
| | Lube technicians can sometimes have tight deadlines and have to maintain their schedules and finish tasks efficiently. Lube technicians can easily have a full day filled with clients, So knowing how to schedule them without overlapping is important. You should have a good sense of how long it takes you to finish certain repairs and tasks. |
| | Having a good personality and friendly approach is something a Lube technician should have. Your customers rely on you keeping them informed and in the loop about what repairs are needed and how they can be done. You will be interacting with customers on a daily basis so having great verbal skills can help meet the needs of your customers. |
| | Lube technicians are faced with problems on a daily basis. Thinking on your feet helps you work faster and more efficiently. Sometimes things may take longer than expected or a client might be in a hurry. Being able to fix problems at a moment's notice is an amazing skill to have. |
| | Customers are often stressed and overwhelmed. You should make them feel like their car is in good hands. Knowing about a variety of issues and how to fix them in a timely manner is crucial. You should have extensive mechanical knowledge as you might sometimes be responsible for performing other tasks such as oil checks and battery checks. The more knowledge you have the faster you can help. |
Lube Technician Job Description Template (Free)
We are looking for a skilled and experienced lube technician to join our auto repair shop. Your duties will include vehicle service reports, changing motor oil and brake fluid, and replacing car batteries and wiper blades. You should communicate well with clients and colleagues and keep good care of vehicles while servicing the vehicle.
A successful lube technician has great mechanical skills and follows all safety procedures and policies. Our ideal candidate is good problem-solving skills, excellent time management, and works well with customers. If you enjoy maintaining and servicing customers' vehicles, then this job might be right for you.
Lube Technician Duties & Responsibilities:
Tire pressure testing and tire fixing where needed
Inspecting clients vehicles for oil leaks
Preventing premature engine wear by applying lubricants to parts of vehicle engines
Ensuring even tire wear and performing tire rotations
Notifying clients if services cannot be performed on time
Replacing fuel, air, oil filters when needed
Cleaning engines and preventing rust
Preventing tire wear by lubricating wheel bearings
Lube Technician Requirements:
High school diploma or GED.
Excellent communication skills.
Previous experience
Great attention to detail.
High-level mechanical knowledge
Proficiency in tire equipment.
Automotive Service Excellence certification is advantageous.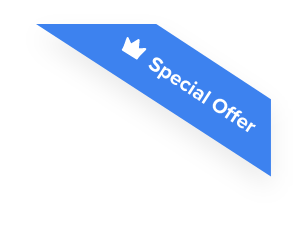 Joshua F.
Redline Electric & Solar

"The best recruiting platform on the market! VIVAHR allowed us to create a dashboard and applicant experience like no other!!"
Get more applicants from the
Best Job Boards
Post for free to 50+ job boards
Unlimited Job Postings
Unlimited Applicants

Sample Interview Questions For Lube Technicians
Once you gather all the received applications, you can use these sample interview questions for Lube Technician. These can help you narrow down your choices and pick the most suitable candidate for the job.
Personal
Why did you apply for this job?
Is there anything you would like to learn in this position?
What is your five-year plan?
Human Resources
How would you handle an unsatisfied customer?
Do you work well in a team? Tell me about your previous experiences?
How important is customer service?
Management
How do you handle the servicing tasks during a busy day?
What is the most difficult part of being a lube technician?
Describe your working day? What do you do and when during the day?
Technical Skills and Knowledge
Is it important to perform regular tire rotations?
Are you familiar with all the basic repair tools?
Why is routine vehicle maintenance important?
What are the Educational Requirements For a Lube Technician?
You don't need any higher education than a high school diploma or GED. You should know how to use all the tools and equipment needed and be prepared to operate heavy equipment. Having a driver's license is also a plus because you might be required to do some off-road work.
How Much To Pay a Lube Technician When Hiring
Lube technicians can earn between $12 and $35 per hour. Their median annual salary is $44,050, meaning $21 per hour. Of course, their salaries depend on the place of employment and previous experience.
Frequently asked questions about Lube Technicians.
What is the job outlook for lube technicians?
There will be little to no change regarding job outlooks for lube technicians between 2018 and 2028. It is important that you stand out and have as many skills as you can in order to stand out when applying for a job.
What does an average working day for a lube technician look like?
They work in a very fast-paced environment with many clients and colleagues. Shops tend to be very hot, and you will most likely be on your feet a lot.
Are there any advancements for lube technicians?
There are more advanced positions one can aspire to achieve. You can advance to a service manager or be responsible for more advanced repairs. There is also an option of moving to fields like car sales and collision.
Should I get any certificates as a lube technician?
There are over 40 certification tests at The National Institute for Automotive Service Excellence.
They show your knowledge of basic mechanics and abilities. Each exam takes between 40-75 multiple-choice questions. Each certificate lasts up to 5 years, after which you must be recertified.
Similar Job Descriptions as Lube Technician