Are you ready to hire an Automotive Tire Technician and need a quality job description template to attract the best candidates? Then, you'll find our free and fully customizable Automotive Tire Technician Job Description Template ideal for your purposes created by VIVAHR. When looking for qualified and devoted automotive staff, it's essential to have a solid strategy and well-written job descriptions to reach great individuals.
What is an Automotive Tire Technician?
Automotive Tire Technician inspect, install, repair, and replace tires on various types of vehicles. An Automotive Tire technician's duties involve installing new tires on vehicles, repairing or replacing damaged tires, performing routine maintenance of balancing and rotating tires. Many Automotive Tire technicians work for auto mechanic shops, dealerships, and heavy equipment companies.
Related Job Titles to Automotive Tire Technician
Auto Tire Mechanic
Alignment Technician
Automotive Tire Worker
Automotive Tire Technician Job Description Template (Free)
We are actively hiring for a skilled and professional Automotive Tire Technician to join our company. This position will require you to perform collision repairs, restoration and modifications, and weather damage. As our company's Automotive Tire technician, you will be responsible for inspecting tires on vehicles and determining the requirements for new tire installation, repairs, and replacements. You will also be required to perform routine tire maintenance of balancing and rotation.
Our company is looking for a team player with a great work ethic and the right attitude. To ensure success as our Automotive Tire Technician, you will need excellent problem-solving skills, great communication skills, and an eye for detail.
Automotive Tire Technician Duties & Responsibilities:
Determining repairable tire conditions and making such repairs

Remount wheels onto vehicles

Unbolt and remove wheels from vehicles, using lug wrenches or other hand or power tools

Place wheels on balancing machines to determine counterweights required to balance wheels

Clean hubs and wheels for corrosion

Replace valve stems and remove puncturing objects

Seal punctures in tubeless tires by inserting adhesive material and expanding rubber plugs into punctures.

Inflate tires to prescribed PSI per load requirements

Perform maintenance on tires, including rotations and balancing

Participate in training, follow safety procedures, job duties, and company policies
Automotive Tire Technician Requirements:
High school diploma, GED, or suitable equivalently

2-year experience as an Auto Tire Technician

Must be able to lift and move tires weighing between 30-250 pound

Able to bend, climb, reach, kneel, etc. for extended periods

Ability to communicate clearly and professionally with co-workers and management

Prepared to get an additional certification as needed

Valid driver's license

Reliable, self-motivated, and great attention to detail

Ability to work after hours, over weekends, and on public holidays with short or no notice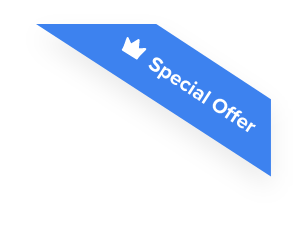 Joshua F.
Redline Electric & Solar

"The best recruiting platform on the market! VIVAHR allowed us to create a dashboard and applicant experience like no other!!"
Get more applicants from the
Best Job Boards
Post for free to 50+ job boards
Unlimited Job Postings
Unlimited Applicants

Sample Interview Questions For Automotive Tire Technician 
These interview questions can help select an ideal candidate for your opening for an Automotive Tire Technician:
Please tell me about your most recent experience as an automotive tire technician?

What process do you use to test and measure damage to the tires?

What is the hardest part of being an automotive tire technician?

How do you organize your workload?

What are the most common mistakes you think are made by tire technicians?

How do you work under pressure?

If you find a task difficult, how do you resort to making it more manageable?

What makes you a good fit for this company?
What are the Educational Requirements For Automotive Tire Technicians?
A high school diploma or GED is the minimum requirement to start an automotive tire technician. Some employers may require their tire technicians to have receive certification courses in tire technology.
How Much To Pay Automotive Tire Technicians When Hiring
Based on the job and the experience, the range will vary quite a bit. According to the Bureau of Labor Statistics, the median income for Automotive Tire Technicians as of 2018 is $13.41/hour or $27,890 a year.
Similar Job Positing Job Description Template
Automotive Technician Job Description Template