Are you seeking to hire an Automotive Technician? This Automotive Technician job description template is FREE and can help you attract an experienced and innovative Automotive Technician. VIVAHR makes the hiring process one step easier by giving you a template to post to a job board. You can add any additional requirements, benefits, and perks you need to comply with your company and open position.
Automotive Technicians diagnose, adjust, repair, and inspect cars, light trucks, and other vehicles. Duties include performing emissions inspections, diagnostic testing of vehicles, and replacement of worn components. Technicians will need the skills to work on vehicle brakes, engines, steering, and electrical systems.
Related Job Titles to Automotive Technician
Automotive Service Technicians and Mechanics
Automobile Technician
Auto Mechanic
Automotive Specialty Technician
Automotive Technician Job Description Template (Free)
We are actively seeking a highly skilled Automotive Technician to join our fast-growing company. The primary duties of an Automotive Technician are diagnosing, maintaining, and repairing our customer vehicles. As our company's Technician, you will be responsible for ensuring that our customer's automotive requests and requirements are met to satisfaction and all safety procedures.
Our automotive company is looking for a team player with a great work ethic and a get-it-done attitude. You will be interacting with our customers daily, and having patience and respectful behavior is a must as you represent our Automotive company.
Automotive Technician Duties & Responsibilities:
Identify problems with vehicles using the diagnostic equipment.
Present the best solution to repair our customer's vehicle properly
Perform maintenance and repair on customer vehicles
Repairing broken or worn mechanical and technology components
Perform basic auto care and maintenance tasks such as oil changes, fluid level checks, and tire rotation
Repair and replace brake pads, wheel bearings, sensors, and other parts
Directs, coordinates, and participates in performing customer service activities as dictated by workload
Ensure that all performed work is to proper specifications
Complete repairs and test drive promptly.
Assist other employees as needed.
Automotive Technician Requirements:
High school diploma, GED, or suitable equivalently
Automotive and engine repair experience or auto mechanic training required.
Must be able to lift objects that weigh as much as 50 pounds
Able to bend, climb, reach, kneel, etc. for extended periods
Prepared to get an additional certification as needed
Must read, interpret and transcribe data to maintain an accurate record
Valid driver's license
Reliable and self-motivated
Understanding of automotive air-conditioning systems
Ability to work after hours, over weekends, and on public holidays with short or no notice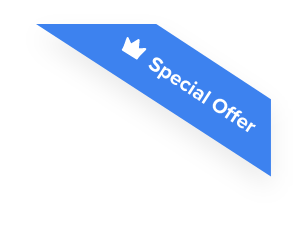 Joshua F.
Redline Electric & Solar

"The best recruiting platform on the market! VIVAHR allowed us to create a dashboard and applicant experience like no other!!"
Get more applicants from the
Best Job Boards
Post for free to 50+ job boards
Unlimited Job Postings
Unlimited Applicants

Sample Interview Questions For Automotive Technician
These questions can help select an ideal candidate for your opening for an Automotive Technician:
Please tell me about your most recent experience as an automotive technician?
Describe in detail the most challenging part of being an automotive technician
Please tell me how you have handled and coordinated your workload.
What mistakes have you learned from an automotive technician?
How do you coordinate with coworkers for technician tasks?
Share an experience you had in dealing with a difficult person and how you handled the situation?
What makes you a good fit for this company?
What are the Educational Requirements For Automotive Technicians?
A high school diploma or GED is the minimum requirement to start an occupation as an Automotive Technician. Many automotive companies and employers prefer to hire those who have completed a certificate or associate's programs in automotive technology or related fields. Mechanics can earn voluntary certification to enhance job opportunities.
How Much To Pay Automotive Technicians When Hiring
Based on the job and the experience, the range will vary quite a bit. According to the Bureau of Labor Statistics, the median income for Automotive Technicians as of 2019 is $20.24/hour or $35,610 a year.