The Best Interviews Questions to Ask a Carpet Cleaning Technician
A carpet cleaning technician is someone who cleans carpets by using specific equipment, detergent, and water. They are trained to use the best practices and techniques for cleaning carpets. You can also do this yourself, but you may not have all of the needed equipment or know what tools work best on different types of carpet fibers.
As an employer, it is important to be prepared when interviewing a potential job candidate. Before the interview begins, consider what exactly you are looking for in a new employee. It will help with your preparation and ensure that you have all of your questions ready to ask during the interview process. You may also want to bring other people along with you to the interview process, such as a trusted coworker or someone from your human resources department.
Interview Questions For Carpet Cleaning Technician
Here is a set of interview questions to get you started when interviewing an, these questions can help narrow options until you find the ideal candidate:
Why did you want to become a carpet cleaning technician?
What do you find are the most challenging tasks for being a carpet cleaning technician?
Tell me about a time you had to encounter an unsatisfied customer.
What has been your proudest moment of being a carpet cleaning technician?
How do you stay organized with each carpet cleaning job?
How do you handle working with a teammate that doesn't work the same way you do?
What extra precautions do you take to ensure safety for the customer and yourself?
Why is the role of a carpet cleaning technician vital to you?
What skills do you have that make you a good fit for our company?
What is it about the company that makes you want to work with us?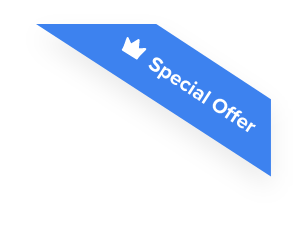 Joshua F.
Redline Electric & Solar

"The best recruiting platform on the market! VIVAHR allowed us to create a dashboard and applicant experience like no other!!"
Get more applicants from the
Best Job Boards
Post for free to 50+ job boards
Unlimited Job Postings
Unlimited Applicants

Carpet Cleaning Technician Candidate Scorecard
Does the candidate have the appropriate educational qualifications or training for this position?

Has the candidate acquired the necessary skills or qualifications through past work experiences?

Qualifications/Experience

Does the candidate have the technical skills necessary for this position?

Problem Solving Abilities

Has the candidate demonstrated critical problem-solving skills?

Did the candidate demonstrate team building and communication skills?

Would hiring this candidate steer your organization in the right direction?

Is this a step forward or backward in this candidate's career?
Take a look at what key requirements, duties, responsibilities, and skills should be part of your Carpet Cleaning Technician job description.