Are you needing to hire a Landscape Foreman for your landscape company? This Landscape Forman job description template is FREE and can help you attract an experienced and innovative Landscape Foreman. VIVAHR makes the hiring process one step easier by giving you a template to post to a job board. You can add any additional requirements, benefits, and perks you need to comply with your company and open position.
A Landscape Foreman role involves supervising and coordinating duties or responsibilities of workers engaged in landscaping or groundskeeping activities.  Additional job duties for a Landscape Foreman include making specific safety guidelines are respected, building outdoor areas, preparing cost estimates, and handling irrigations and land mowing.
What is a Landscape Foreman?
A Landscape Foreman is an expert designer with a laborious work ethic. Their job is to ensure that all plants and greenery are taken care of in homes, businesses, schools, etc. This means the Foreman takes care of everything from maintaining existing plants to scheduling visits from other professionals. The Foreman also plans and oversees seasonal changes so that everything looks its best at all times.
Related Job Titles to Landscape Foreman
Landscape Crew Leaders
Landscape Foremen supervise
Coordinate Groundkeepers
Grounds Maintenance Supervisor
Landscape Foreman Job Description Template (Free)
We have an open position for an experienced and an A+ team leader Landscape Foreman to join our growing Landscaping Company. The Landscape Forman's role will include coordinating our crews of landscapers in groundskeeping activities. You will schedule landscapers, oversee equipment operation, and ensure that the property under their charge is well-maintained. As the Foreman, you will also be responsible for training the crew of landscapers in their tasks.
Do you want to spend your days in the fresh air, tending to a lush landscape? If that sounds like an ideal career for you, then keep reading. As a landscaper, I could do all sorts of tasks, from trimming bushes and trees, planting flowers, or maintaining lawns with some excellent equipment at my disposal! No two jobs are ever alike, so it's never boring, which is great because there's no time for boredom when life outside offers such beauty. Whether it's mowing grass on residential streets or designing small gardens by homes, this job will always bring satisfaction knowing someone appreciates what we have done together as team players.
For our Landscape Foreman to be successful, you will need to be dedicated, delegate tasks, follow them, encourage them, and have excellent communication skills.
Landscape Foreman Duties & Responsibilities
Confer with landscapers to coordinate maintenance or cleaning activities

Estimate maintenance service requirements or costs

Inspect buildings or grounds to determine condition

Inspect landscaping to determine treatment needs

Establish work standards

Direct activities of landscapers

Direct or perform mixing or application of fertilizers, insecticides, herbicides, or fungicides

Provide workers with assistance in performing duties as necessary to meet deadlines

Inspect work to ensure standards are met

Complete inventory checks and equipment inspections

Document work hours or activities

Recruit and train new crew members
Landscape Foreman Requirements
High school diploma, GED, or suitable equivalently

A minimum of 2 years experience in a landscaping or groundskeeping position

Must be able to safely operate maintenance equipment, including lawnmowers, leaf blowers, and hedge trimmers

Strong knowledge of pest management and essential lawn maintenance.

Ability to work in various weather conditions

Great attention to detail with excellent organizational skills.

Valid driver's license

Reliable and self-motivated

Ability to lift 50 pounds

Ability to work after hours, over weekends, and on public holidays with short or no notice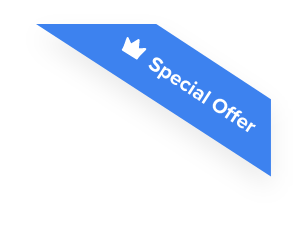 Joshua F.
Redline Electric & Solar

"The best recruiting platform on the market! VIVAHR allowed us to create a dashboard and applicant experience like no other!!"
Get more applicants from the
Best Job Boards
Post for free to 50+ job boards
Unlimited Job Postings
Unlimited Applicants

Sample Interview Questions For Landscape Foreman 
If you are hiring a Landscape Foreman, these questions can help narrow options until you find the ideal candidate:
How long have you worked in landscaping?

Why did you choose to become a landscaper?

Are you willing and able to work in all weather conditions?

What was the most challenging landscape design you've worked on? How did you cope with it?

How do you keep up with the latest landscaping techniques and designs?

How do you ensure you are meeting customers' landscaping requests?

What skills or knowledge is essential for a landscaper to have?

If I ask you to do a job in a way you're not used to, how would you handle that?

If two of your crew members call out sick, how do you manage your schedule and meeting tasks?

How do you handle an unsatisfied client?

What makes you an excellent fit for our company?
What are the Educational Requirements Landscape Foreman?
A high school diploma or GED is the minimum requirement to start an occupation as Landscape Foreman. Most Landscape Foreman occupations require vocational school training, related on-the-job experience, or an associate's degree. Typically, the position of a landscape Forman is not necessary to have a degree. Still, most landscaping employers required one year of landscape experience and prefer one year of foreman experience.
How Much To Pay Landscape Foreman When Hiring
Based on the job and the experience, the range will vary quite a bit. According to the Bureau of Labor Statistics, the median income for Landscaper Foreman in 2018 was $23.18/hour or $48,220 a year. The job market for landscapers over the next ten years looks to grow by 9%. Compensation and pay can vary based on your local city and state.
Similar Job Description Templates to Landscape Foreman