Are you searching for a tool to assist you in the employment process? You look to be in the proper spot. As you go through this process, our FREE Design Engineer Job Description Template will come in helpful.
Our VIVAHR Software is a great way to streamline your hiring process! You may use the skills, responsibilities, and prerequisites you provide to help you write a captivating job post and hire the best applicant.
The VIVAHR dashboard makes keeping track of what's going on in your hiring process a breeze. Real-time résumé data, interview scheduling, and application review are all available.
What is a Design Engineer?
Design Engineers are frequently employed in the manufacturing industry or as part of a consulting business to develop models for the production of various tools and consumer goods.
They take into account all elements of a product's usage, including aesthetics, safety, accessibility, and cost. They gather customer input on prototypes and utilize it to make improvements and increase the overall attractiveness of the product.
Design Engineers construct their own unique answers to issues using scientific techniques and mathematical principles. Their role is to work with other Engineers and Designers to complete a product's specs.
Related Job Titles for Design Engineer
Electrical Design Engineer
Electrical Engineer
Electrical Field Engineer
The Top Design Engineer Skills
| | |
| --- | --- |
| | |
| | Strong problem-solving abilities are one of the most important qualities an engineer can have. Assessing a situation, recognizing difficulties, and then developing solutions is a big part of an engineer's job. Employers will want to see that you can deal with challenges in the workplace. |
| | No matter what branch of engineering you work in, you will almost certainly be expected to use computers to do your task. Programming skills are useful in a wide range of engineering specialties and are enticing to potential employers. |
| | A hiring manager must be able to establish if you are qualified to work as an engineer in the field for which you are applying. If you don't have any past engineering experience, determine which of your abilities are most applicable and emphasize them in your previous engineering roles. |
| | Few engineering projects will see an engineer working alone without the assistance of teammates or consultants. Teamwork skills are crucial for ensuring that you can work together with your teammates to achieve success as a unit and perform to your maximum combined capabilities. |
| | You may not have firsthand experience with an analogous problem or requirement while seeking to solve an engineering challenge. In these instances, a creative mind may put previous experiences together in novel ways to solve the problem. Employers will seek creativity in CVs since it is a valuable ability. |
Design Engineer Job Description Template (Free)
We're seeking a competent and detail-oriented Design Engineer to join our creative team. You will be responsible for a variety of technical tasks as a design engineer, including creating, researching, and prototyping new products. Are you prepared for this thrilling adventure? If that's the case, keep reading.
The chosen engineer will work on numerous design projects with the design and production teams, using in-depth knowledge of the newest design trends and engineering tools to lead the way. All candidates should be creative thinkers with outstanding problem-solving abilities in addition to being good communicators. Apply NOW to be a part of our rapidly expanding team!
Design Engineer Duties & Responsibilities:
Draft blueprints, engineering designs, and visualizations based on your research.
Create prototypes for testing.
Determine how to increase manufacturing efficiency.
Create new product models and drawings using design software.
Maintain engineering records and designs that already exist.
Examine all engineering prototypes for flaws or dangers.
Calculate new design cost constraints and budgets.
Ensure that all designs are manufactured correctly.
Work with other engineers, management, and the creative department to coordinate your efforts.
Design Engineer Requirements:
It is necessary to have a bachelor's degree in design engineering, engineering, product design, or a closely related field.
Experience in a similar role for at least three years is essential.
Excellent communication abilities, both written and vocal.
Exceptional accuracy and meticulous attention to detail.
MS Office and popular design software expert.
Ability to multitask and successfully manage time.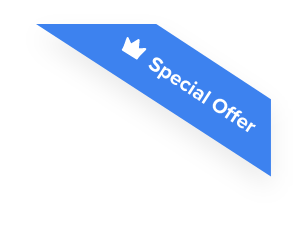 Joshua F.
Redline Electric & Solar

"The best recruiting platform on the market! VIVAHR allowed us to create a dashboard and applicant experience like no other!!"
Get more applicants from the
Best Job Boards
Post for free to 50+ job boards
Unlimited Job Postings
Unlimited Applicants

Sample Interview Questions For Design Engineer
Use these sample Design Engineer interview questions at this phase in the hiring process. These questions will assist you in completing the remainder of the application and selecting the best candidate for the job.
Personal 
What drew you to a profession in design engineering in the first place?
In the next five years, what do you want to achieve?
What would your former boss say about you?
Human Resources
What are your goals during the first few months of your employment here?
Are you interested in assuming more advanced duties in the future?
When you're starting a project, explain your creative process.
Management
What are your job priorities?
Are you confident in your ability to convey your work to clients?
How do you deal with work-related stress?
Technical Skills and Knowledge
What information do you make certain to include in a product blueprint?
Can you tell me more about engineering tolerance?
Tell me about the many forms of tolerance that are.
What are the Educational Requirements For a Design Engineer?
Candidates for the position of Design Engineer should have a bachelor's degree in design engineering, manufacturing engineering, product design engineering technology, or a similar profession.
Some applicants may hold a master's degree in design engineering or a related subject, indicating advanced design understanding and practical application of design concepts. A candidate without a degree in product or manufacturing design engineering may have completed an apprenticeship or vocational training in the field.
Some applicants may additionally hold one or more credentials in design engineer principles, technology, or leadership.
How Much To Pay a Design Engineer When Hiring
Design Engineers usually earn from $36,500 to $96,000, and their median annual salary is around $73,298. The hourly wages range from $19 to $46, and the median hourly pay is $35.

Frequently asked questions about Design Engineer
What characteristics make an excellent Design Engineer?
Successful Design Engineers have a forward-thinking perspective and are not scared to attempt new things. Because Design Engineers may put their products through numerous rounds of testing, they must be able to absorb criticism and use it to inspire them rather than depress them.
When designing a new product, they should be able to strike a balance between form and function, taking into account both the aesthetic and functional requirements of their target market.
Design engineers who ask unique questions and can skillfully convey their product strategy to manufacturers are active communicators.
Do Design Engineers in various sectors have distinct responsibilities?
Civil engineering, mechanics, electrical work, textiles, biochemicals and medicines, nuclear development, and architecture are among sectors where Design Engineers can work. While all sorts of Design Engineers go through the product development process, their areas of specialty vary based on the materials they deal with and the things they make.
Design Engineers who work on medical equipment must employ various work procedures and have a different understanding of the industry than Design Engineers who work on domestic items. To improve and sustain the quality of their work, they also interact with Consultants and Engineers from other industries.
What does a Design Engineer do on a daily basis?
Design Engineers may spend time at an office developing designs, working in a laboratory, and visiting production sites to test prototypes throughout the course of a normal project.
They provide studies for each project that discuss various design concepts and investigate how much it would cost to make each notion a reality. Design Engineers design blueprints and software models to show manufacturers how to make different prototypes.
Focus groups are used to test the user interface of a design, and design engineers update their initial schematics to give a better response to consumer wants.
What should you look for in a resume for a Design Engineer?
On their resumes, Design Engineers should have a demonstrated understanding of engineering and physics principles. Strong candidates may offer a portfolio of their own product designs or discuss their roles with other engineering teams.
Candidates should describe the problem they solved with their ideas and the tools they utilized to achieve their aim when detailing past experiences. A Design Engineer's CV should include engineering qualifications in a specific industry that indicate their knowledge of technological procedures.
Similar Job Descriptions as Design Engineer