Are you seeking to hire an HVAC Install Technician? Here is a Free HVAC Install Technician job description that can make the hiring process one step easier. Using this template will help you and your business draw an experienced and skilled HVAC Install Technician's attention.
HVAC Install Technicians provide service support for industrial, commercial, and residential HVAC systems. An HVAC Install Technician's job duties include installing, maintaining, repairing, and servicing client's heating, ventilation, air conditioning, and refrigeration systems that control air quality and temperature in their buildings.
Related Job Titles to HVAC Install Technician
HVAC Service Technician
HVAC Residential Install Technician
HVAC Maintenance Technician
VAC Technician HVAC Installer
HVAC Install Technician Job Description Template (Free)
We have an immediate opening for an experienced HVAC Install Technician to install, maintain, and repair our client's HVAC systems. The HVAC Install Technician must be skilled in cleaning, adjusting, and repairing systems. As an HVAC Install Technician, you will travel to our client's properties, inspect their current equipment, find defects in their device, and perform the required repairs or maintenance routines. You will ensure that new systems work efficiently for quality service.
Customer satisfaction, safety, and comfort should be your highest priority to be successful in this role. Providing professional guidance and advice to clients towards their choice of the air quality system most acceptable to satisfy their requirements is an essential duty as the HVAC Install Technician. As an HVAC Install Technician, you will need to have excellent organizational and problem-solving skills and present, respectful manners.
HVAC Installer Duties & Responsibilities:
Inspect clients current HVAC systems for effectiveness and safety

Installing, maintaining, and repairing ventilation and air conditioning systems and equipment

Diagnosing HVAC systems with electrical and mechanical defects

Cleaning, adjusting and repairing systems, and performing warranty services

Maintain a detailed inventory of all HVAC equipment and resources

Participate in all technical training

Ensuring compliance with appliance standards and with Occupational Health and Safety Act

Complying with service standards, work instructions, and customers' requirements

Ability to work after hours, over weekends, and on public holidays with short or no notice.
HVAC Install Technician Requirements:
High school diploma, GED, or suitable equivalently

Vocational, training, or apprenticeship of an HVAC program.

Understanding of advanced principles of air conditioning, refrigeration, and heating

Working knowledge of boiler systems

Ability to work in confined spaces

Current HVAC technician license

Valid driver's license

Reliable and self-motivated

Excellent written, verbal, and interpersonal skills

Ability to work after hours, over weekends, and on public holidays with short or no notice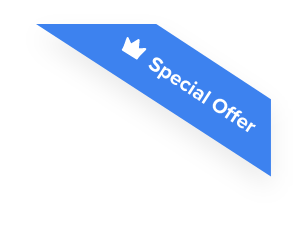 Joshua F.
Redline Electric & Solar

"The best recruiting platform on the market! VIVAHR allowed us to create a dashboard and applicant experience like no other!!"
Get more applicants from the
Best Job Boards
Post for free to 50+ job boards
Unlimited Job Postings
Unlimited Applicants

Sample Interview Questions For HVAC Install Technician 
These questions can help in selecting an ideal candidate for your opening for an HVAC Install Technician:
What experience do you have as an HVAC Install Technician?

What areas of HVAC, industrial, commercial, and residential are you more familiar with working?

How do you stay organized and diagnose an HVAC system during complicated repairs?

In customer satisfaction, How do HVAC Install Technicians play a vital role?

Please tell me how you have handled and coordinated your previous calls and route.

How do you handle problems that keep you from completing the job on time?

Tell me about how you solved a past complicated HVAC problem you encountered?

How do you coordinate with coworkers for your service calls?

Why is an HVAC Install Technician role so vital to you?

What makes you a good fit for this company?
What are the Educational Requirements For HVAC Install Technicians?
A high school diploma or GED is the minimum requirement to start an HVAC Install Technician occupation. Many companies hire HVAC Install Technicians who have earned a certificate from an accredited career training program in HVAC technology.
How Much To Pay HVAC Install Technicians When Hiring
Based on the job and the experience, the range will vary quite a bit. According to the Bureau of Labor Statistics, the median income for HVAC Install Technicians as of 2020 is $23.00/hour or $48,000 a year. The job market for HVAC Install Technicians over the next ten years looks to grow by 13%. Compensation and pay can vary based on your local city and state.
Related HVAC Job Descriptions Templates