Are you seeking to hire an HVAC Residential Service Technician? This HVAC Residential Service Technician job description template is FREE and can help you attract an experienced and innovative HVAC Residential Service Technician. VIVAHR makes the hiring process easier by giving you a template to post to a job board. You can add any additional requirements, benefits, and perks you need to comply with your company and open position.
What is HVAC Residential Service Technician?
An HVAC Residential Service Technician is a tradesperson who works on the heating, ventilation, and air conditioning systems in homes. HVAC Residential Service Technicians may be required to work on furnaces, water heaters, clothes dryers, central air units, and other home systems if they are available.
A traditional workday for an HVAC Residential Service Technician starts with acknowledging the job's specifics that need to be completed. Employers assign technicians to travel to a customer's residence to resolve whatever HVAC-related issue they have. HVAC Residential Service Technician install, service, and repair air conditioning, heating, and ventilation. These devices control the temperature, air quality, and humidity in residential areas to ensure comfort and a healthy environment. Technicians also provided service to other specific HVAC features, for example, refrigeration or solar technology.
Related Job Titles to HVAC Technician
HVAC Service Technician
HVAC Install Technician
HVAC Technician
VAC Technician HVAC Installer
HVAC Residential Service Technician Job Description Template (Free)
We have an immediate opening for an experienced HVAC Residential Service Technician. The HVAC Residential Service Technician will be responsible for servicing and repairing HVAC systems. You will be qualified to perform the tasks of system cleaning, adjustment, and repair of HVAC units. Technicians must travel to the customer's residency to support and make recommendations to find the optimal air quality system to meet their HVAC needs. Also, Technicians will be responsible for performing maintenance, warranty, and emergency repairs of the air quality systems from installation to end-of-life.
HVAC Technician Duties & Responsibilities:
Travel to customers residency in a timely and professional manner
Address and meet customer's needs
Install, maintain and repair ventilation and air conditioning systems and equipment
Clean, adjust and repair systems, and perform warranty services.
Manage maintenance risk and mechanical faults on HVAC systems
Participate in all technical training
Enforcement of equipment standards and with Occupational Health and Safety Act
Meeting service standards, work instructions, and customer requirements
Contain a detailed inventory of all HVAC equipment and resources
Supporting team members and peers to achieve KPIs
HVAC Residential Service Technician Requirements:
Vocational, training, or apprenticeship of an HVAC program
High school diploma, GED, or suitable equivalent
Current HVAC technician license
Valid driver's license
Must pass a background check
Reliable and self-motivated
Understanding of advanced principles of air conditioning, refrigeration, and heating
Working knowledge of boiler systems
Ability to work in confined spaces
Excellent written, verbal, and interpersonal skills
Ability to work after hours, over weekends, and on public holidays with short or no notice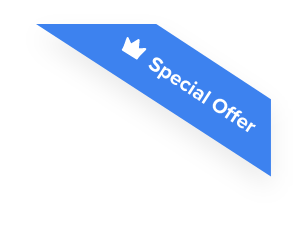 Joshua F.
Redline Electric & Solar

"The best recruiting platform on the market! VIVAHR allowed us to create a dashboard and applicant experience like no other!!"
Get more applicants from the
Best Job Boards
Post for free to 50+ job boards
Unlimited Job Postings
Unlimited Applicants

Sample Interview Questions For HVAC Residential Service Technician
If you are hiring an HVAC Residential Service Technician, these questions can help narrow options until you find the ideal candidate:
How long have you worked in HVAC Residential Service?
Why do you want to be an HVAC Residential technician for this company?
How do you stay organized during complex repairs and diagnosing an HVAC system?
How do HVAC Residential Service Technicians play a vital role in customer satisfaction?
Would you please tell me how you would manage and organize your service calls and route?
What would you do if there was a problem that kept you from completing the job on time?
Tell me about a time you had a significant obstacle that had to be addressed. What did you do?
How do you coordinate with coworkers for your service calls?
Why is an HVAC Residential Service Technician role so important to you?
Why do you think you would be a good fit for this company?
What are the Educational Requirements For HVAC Residential Service Technicians?
The most frequent education held by HVAC Residential Service Technicians is a degree in Mechanical Engineering. While only 6% of all technicians have a 4-year degree, 77% have an associate's degree.
How Much To Pay HVAC Residential Service Technicians When Hiring
Based on the job and the experience, the range will vary quite a bit. According to the Bureau of Labor Statistics, the median income for HVAC Residential Service Technicians in 2019 was $23.43/hour or $45,000 a year. HVAC Residential Service Technicians' job market over the next ten years looks to grow by 13%. Compensation and pay can vary based on your local city and state.
Similar Job Description Templates