Looking for a new employee for your business? This can be difficult at times, which is why we've come to assist and make it more enjoyable. You'll be able to find a competent and trustworthy person for your organization with our FREE HVAC Helper Job Description Template. You might be wondering how. When it comes to hiring, having the appropriate team on your side is crucial.
You can keep track of your data and hiring process using VIVAHR software. With the stroke of a mouse, you can instantly post your job opening on 50+ job boards. With VIVAHR, you can create Candidate Questionnaires for each employment opening. One of the easiest and most successful ways to find excellent employees is to create a high-quality candidate questionnaire.
What is an HVAC Helper?
A maintenance expert responsible for maintaining HVAC and other air quality systems for various companies or households is known as an HVAC Technician. They're usually in charge of keeping the equipment clean, serviced, and maintained for the benefit of the clients.
HVAC Helpers look for any potentially hazardous aspects of a system that might endanger the users' health. They'll also clean, tune, and repair these systems on a regular basis, as well as perform any warranty maintenance.
Many HVAC Helpers on duty are tasked with responding fast to emergency calls and doing routine maintenance to assist clients in quickly repairing their HVAC systems. They'll keep track of every time they do HVAC maintenance and must report it for their company's records.
Related Job Titles for HVAC Helper
Maintenance Technician
Building Maintenance Technician
Construction Worker
The Top HVAC Helper Skills
| | |
| --- | --- |
| | |
| | This ability aids HVAC workers in efficiently interacting with their clients and coworkers. This necessitates the capacity to clearly and concisely explain HVAC systems to clients. Active listening is also used by successful HVAC experts, who ask relevant questions and respond to client issues quickly. |
| | The capacity to locate and resolve problems is a crucial skill that allows these specialists to correctly respond to consumer complaints and challenges. To find effective solutions to system difficulties, HVAC Helper frequently thinks imaginatively and asks the correct questions. |
| | Customer service skills are vital for HVAC professionals since their jobs typically need them to contact consumers. This can assist them in establishing long-term professional ties with customers as well as a network of repeat consumers. These experts' customer service abilities also enable them to favorably represent their organization and set themselves apart from the competition. |
| | These abilities aid HVAC workers in properly organizing their calendars and arriving on time for various appointments throughout the workday. They may deliver exceptional service to consumers and spend their time efficiently if they can manage tasks and priorities. |
| | Critical thinking is a talent that allows HVAC workers to respond rapidly to changing conditions and think swiftly when an initial solution may not work as planned. This may also enable them to consider many viewpoints in order to arrive at a solution. When attempting to solve an issue, these experts study what they know in order to explore numerous possibilities and then implement the one they feel has the best chance of succeeding. |
HVAC Helper Job Description Template (Free)
We are searching for a talented HVAC helper to join our team. The HVAC helper's tasks include doing normal maintenance, changing components, repairing machines, and providing tools, materials, and supplies to the HVAC professionals. It appears as if you could appreciate it. If that's the case, then find out if this is the appropriate job for you!
You need to have a thorough working understanding of HVAC systems as well as the tools used in their installation, maintenance, and repair to be effective as an HVAC assistant. Finally, a competent HVAC assistant should be physically healthy, have strong hand-eye coordination, and be able to efficiently follow directions. If you're ready to take on a new challenge in your life, join us TODAY. We might be waiting for you!
HVAC Helper Duties & Responsibilities:
Assist with HVAC system installation for business and residential premises.
Roof units for heating and air conditioning, as well as equipment within residential and commercial buildings, are installed, maintained, and repaired.
HVAC installation requires the use of a number of hand and power instruments.
Clean and replace air ducts.
Pick up and deliver components, tools, materials, and supplies to and from the job site according to instructions.
Ascertain that all tools, materials, and equipment are in functioning condition.
Preventative maintenance on HVAC systems and associated equipment is completed.
Maintain plumbing and electrical systems, troubleshoot, repair, and replace.
HVAC Helper Requirements:
GED or high school diploma.
Completing an appropriate apprenticeship might be beneficial.
In-depth understanding of HVAC systems and how they function.
All tools and equipment required for HVAC installation and maintenance are familiar.
Physical fitness and physical dexterity are also important.
Follow-through on instructions.
Customer service and communication abilities are important.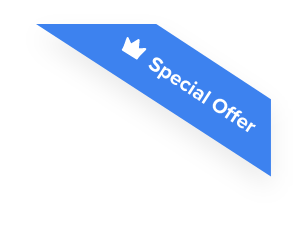 Joshua F.
Redline Electric & Solar

"The best recruiting platform on the market! VIVAHR allowed us to create a dashboard and applicant experience like no other!!"
Get more applicants from the
Best Job Boards
Post for free to 50+ job boards
Unlimited Job Postings
Unlimited Applicants

Sample Interview Questions For HVAC Helper
Once you've gathered all of the applications, utilize these sample HVAC Helper interview questions to make sure you're on the correct track. These questions will serve as a guide throughout the rest of the hiring process. Enjoy the outcome!
Personal
What would your past clients and employers say about you?
Which shifts do you have available? Which shifts do you prefer?
When will you be able to start working for us if you are hired?
Human Resources
How would you deal with a consumer that is enraged over a bill?
Tell me about a disagreement you had on the shop floor with another technician.
Please tell me about your favorite boss. What made you want to collaborate with them in the first place?
Management
What is your strategy for dealing with a high workload?
What work ethics do you use?
What is your take on industry management?
Technical Skills and Knowledge
What are your HVAC certificates, and are they valid?
What kinds of repairs and maintenance have you done before?
What manufacturers of HVAC equipment have you worked with before?
What are the Educational Requirements For an HVAC Helper
There is no need for a college diploma to work as an HVAC Helper. However, the appropriate certifications might be needed, which can require months of study. The specific criteria are determined by the position a person is filling.
Technicians with experience in new residential construction, for example, will have a slightly different skill set than those with manufacturing experience or experience retrofitting old homes with new technology.
Candidates should, however, have state licensing and necessary credentials in general. The qualifications vary by state, and some licenses are only available to HVAC Helpers who work on projects worth more than a particular amount of money. These credentials are an excellent approach to determine a candidate's level of experience.
How Much To Pay an HVAC Helper When Hiring
HVAC Helpers usually earn from $24,500 to $62,500, and their median annual salary is around $36,009. The hourly wages range from $12 to $30, and the median hourly pay is $17.

Frequently asked questions about HVAC Helper
Are HVAC professionals well compensated?
Yes, HVAC professionals make an excellent living in general. According to the United States Bureau of Labor Statistics, demand for HVAC Helpers is increasing. With urban sprawl expanding to accommodate a larger population, HVAC services are more important than ever.
How to go about becoming an HVAC Helper?
Those interested in becoming HVAC Helpers should do the following:
Obtain needed education.
Finish a training program.
Obtain an apprenticeship.
Obtain the necessary qualifications and licenses.
Is it unsafe to work as an HVAC Helper?
Working as an HVAC Helper can be hazardous at times since it requires working at a height from where a fall might be lethal. They are also exposed to dangerous compounds such as carbon monoxide and are exposed to bad weather for extended periods of time. They may also come into touch with live electrical wires.
Similar Job Descriptions as HVAC Helper