Are you looking for a Help Desk Specialist? Look no further; we have created a Help Desk Specialist Job Description Template that you can use to efficiently and effectively attract suitable applicants. Our applicant tracking system will assist you in customizing the prototype, posting it to appropriate job boards, and managing applicants.
Get your hiring process back on track with the VIVAHR software. This cutting-edge template for online work boards and job sites is designed to match you up with a qualified candidate effortlessly, removing any need for headaches or confusion in this time-consuming process.
What is a Help Desk Specialist?
A Help Desk Specialist is someone who can help you find the correct answer to whatever question or issue you are having. You give them your problem, and they work with it until they fix everything so that even if there's a new update, we'll be able to get back on track quickly! They're always happy when people come in for advice–it means their hard work wasn't wasted. So next time something goes wrong, don't panic because our team has this covered!
Related Job Titles for Help Desk Specialist
Desk Clerk
Help Desk Support
Customer Service Specialist
The Top Help Desk Specialist Skills
| | |
| --- | --- |
| | |
| | To be a good help desk specialist, you must understand that customer service is the main point and skill you must-have for this job. You must put users first, and their needs and problems should be your number one priority. |
| | Analytical skills are essential to have for this position because you will be helping customers solve a lot of user problems. To help your caller, you must effectively analyze the issue and get to the root of the problem. To do this, you will have to pose questions from a script or your knowledge. |
| | A help desk specialist should also have attention to detail. Since you will be listening to your customers explaining the problem they are having, you must find clues or explore those details to help them solve their issues. |
| | Making the most of your time to deliver the maximum of your services is important. This is why time management is crucial. You should be ready to help a large number of clients a day without interruption and with a lot of focus. |
| | Not everyone is empathetic and patient, but this role requires you to be. Sometimes, a customer can't do what you ask of them correctly or be frustrated and stressed. Your job is to help them, relieve their stress and fix their problem. Empathy helps you better connect with the called and ease their mind knowing they are in good hands. |
Help Desk Specialist Job Description Template (Free)
We are looking for a qualified and skilled help desk specialist who can help our customers on time and support our clients. In this position, you will be required to respond to inquiries over the phone or in person, diagnose problems and find solutions. You will also be in charge of performing essential computer maintenance, keeping the database updated, and modifying hardware systems. Our ideal candidate is someone with previous customer service experience, who is fast but practical, and who has a high level of communication skills.
Help Desk Specialist Duties & Responsibilities:
To solve problems: The job of help desk specialists is to research, analyze, and diagnose troubleshooting for customers' technology issues with their products.
Provide recommendations on solving complex customer service issues: Help desk specialists advise solving customers' more complex problems.
Provide clear and accurate information about services or products their company provides: Customer Service Representatives need to answer questions about a product or service by delivering well-researched answers based on their research.
Prioritize work: Help desk specialists prioritize their tasks and complete them promptly.
Work well with others: Communication is essential for this job position. A help desk specialist should effectively communicate through email, chat services, phone calls, or face-to-face meetings with customers with problems.
Help customers identify and solving their problem
Keep inventory of equipment and license users
Maintain computer systems and software
Update customer database
Create activity resorts
Responsible for upgrades and configurations that need to be done
Follow up with the customer
Provide feedback and see problems through
Help Desk Specialist Requirements:
High School Diploma or GED
Excellent written and oral communication
Customer Service Experience
Proficiency in desk software and database control
Multi-tasking skills
Troubleshooting skills
Bachelor's Degree in Computer Science, Communications, or a related field
At least two years of work experience in a customer service role.
Experience with Microsoft Office Suite (Word and PowerPoint)
Experience with help desk software such as Zendesk, Naver Manager or JIRA
Knowledge of various computer operating systems and their functions
Excellent written communication skills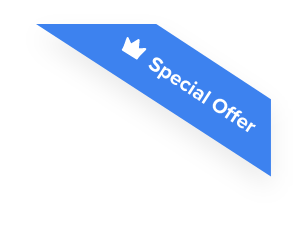 Joshua F.
Redline Electric & Solar

"The best recruiting platform on the market! VIVAHR allowed us to create a dashboard and applicant experience like no other!!"
Get more applicants from the
Best Job Boards
Post for free to 50+ job boards
Unlimited Job Postings
Unlimited Applicants

Sample Interview Questions For Help Desk Specialist
Here are a few sample interview questions you can ask when interviewing a Help Desk Specialist job candidate.
Personal
What is your previous work experience?
How important is good customer service to you?
Have you ever gone the extra mile in your previous jobs?
Human Resources
How would you handle an upset customer?
How would you handle it if a colleague was not following company policies and rules?
What is the definition of good teamwork to you?
Management
How do you manage to do multiple tasks and organize them by priority?
How would you fix a problem connecting with the network?
What happens if your computer does not want to turn on?
Technical Skills and Knowledge
Are you aware of our products and services?
Are you familiar with MS office?
How would you handle the entire network going down?
What are the Educational Requirements For a Help Desk Specialist?
To become a help desk specialist, you don't need much. For an entry-level position, a college degree is not typically required. However, a computer information science or help desk administration degree is a big plus if you want to be one step ahead of some candidates. This can also help you get a higher salary.
How Much To Pay a Help Desk Specialist When Hiring
The range will vary quite a bit based on the job and the experience. According to ZipRecruiter, Help desk specialists earn between $24.500 and $68.000 annually. The median income for this profession is $44.374 meaning $21 per hour.
Frequently asked questions about Help Desk Specialist
What does a help desk specialist do?
This job requires you to answer the phone and perform customer service. Your goal should be to solve customer issues and problems efficiently and on time.
How can I ace the help desk position interview?
Remember that the critical skill for the position is communication. The more you communicate efficiently, the better your chances are. Previous work experience in customer service is a plus.
How long can I work as a help desk specialist?
Depending on the company, you can work full-time or part-time. Some companies require you to sign a contract for a particular time, but you can also choose how long you want to be on this career path.
What are the elements of good customer service?
Some of the elements of good customer service are keeping the customer happy and satisfied. Being a good listener helps, as well as paying attention to detail. Feel free to ask as many questions as you think are needed to get to the issue's root. Another significant element to have is empathy and patience.
Similar Job Descriptions as Help Desk Specialist