Hiring can be a tiring process and a difficult one at that. Having to create a job description template from nothing can take up a lot of your time. This is why we made this process as simple and as easy as we could for you. Here you can find our Gynecologist Job Description Template that includes a list of the most important responsibilities and requirements for this position. We know it's not that simple for everyone to write a good job description that will gain the attention of many applicants; that is why we are here to help.
Try using this Gynecologist Job Description Template with our ATS and attract A players easily. You can add whatever requirements you see fit for this job description and post them to job position sites.
What is a Gynecologist?
Gynecologists are people who are healthcare professionals that treat and diagnose gynecological conditions. They also advise their patients on fertility and birth control. Gynecologists can work in private practice, hospitals, charitable organizations, or women's practices; their hours can vary but usually, they work full time.
When interviewing candidates for this position, try to look for compassionate individuals and have great interpersonal skills. Avoid candidates who lack listening skills because this position requires great trust from patients.
Related Job Titles for Gynecologist
Gynecologic Oncologist
Doctor
Physician
The Top Gynecologist Skills
| | |
| --- | --- |
| | |
| | When patients start explaining their symptoms and conditions you should be listening carefully. This will make them feel comfortable and will help you better understand what might be wrong with them or what their needs are. Being an excellent communicator is crucial in having good relations with patients and other healthcare professionals. |
| | Sometimes gynecologists are required to use sharp tools, either for surgical procedures or for examinations. Patients don't always feel comfortable with them. This is why it is important that you use them precisely and be gentle in the process and be mindful of the patient. |
| | Being a gynecologist requires you to be on your feet a lot and to work long hours. This is why it is important for you to have great strength and stamina. You should always be ready to perform difficult tasks and various examinations. |
| | There will be a lot of patients who are coming in for examinations that will need treatment, some even surgery. It is your job to find the best solution possible, especially in a time-sensitive matter. |
| | Paying great attention to detail can help you identify various pieces of information a patient might have not been aware of or has left out. Patients also must receive precise treatment and medication, in order for that to happen you must know how to diagnose them correctly. |
Gynecologist Job Description Template (Free)
We are currently looking for someone who has great attention to detail and is a dedicated gynecologist to join our team of medical staff. In this position, your duties will include examining patients daily, diagnosing them and creating treatment plans, advising patients on fertility and birth control, and performing annual or regular diagnostics tests for patients. You will also be responsible for maintaining patient records and medical history and referring them to other healthcare professionals.
To be a successful gynecologist, you should demonstrate superb problem-solving skills and be great at making decisions in time-sensitive matters. Ultimately, a successful gynecologist maintains doctor-patient confidentiality at all times and is always very compassionate and empathetic.
Gynecologist Duties & Responsibilities:
Examining patients and diagnosing various conditions
Recording and maintaining patients' medical records and history
Advising patients on birth control and which one might suit them best
Performing annual and regular diagnostic tests and examinations such as pap smear, STD tests, endometrial biopsies, and ultrasounds
Referring patients to other healthcare professionals
Educating patients on birth control and reproductive health issues
Performing gynecological surgeries such as sterilization, dilation and curettages, and cervical cryosurgery
Presenting treatment options to patients as well as explaining test results
Ability to refer patients to other medical specialists when needed.
Educating patients on health issues and diseases and how to prevent them
Gynecologist Requirements:
Doctor of medicine or Doctor of osteopathy degree
State license to practice medicine
American Board of Obstetrics and Gynecology certification
Strong problem-solving skills
Effective communication skills
Excellent verbal and written skills
Great compassion and empathy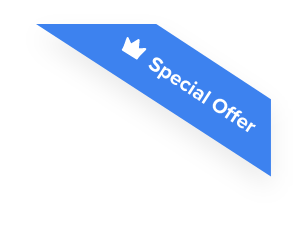 Joshua F.
Redline Electric & Solar

"The best recruiting platform on the market! VIVAHR allowed us to create a dashboard and applicant experience like no other!!"
Get more applicants from the
Best Job Boards
Post for free to 50+ job boards
Unlimited Job Postings
Unlimited Applicants

Sample Interview Questions For Gynecologists
When you pick out the candidates you would like to interview, feel free to use these sample interview questions for Gynecologist, and if you feel like these aren't enough, check out our ultimate list of interview questions.
Personal 
Why did you want to become a gynecologist?
Where do you see yourself in five years?
What would you say are your strengths and weaknesses?
Human Resources
How would you handle a disagreement with a patient?
Would you recommend a patient to a colleague if you couldn't figure out a patient's problem?
How would you handle a patient who is coming to the gynecologist for the first time?
Management
How do you manage multiple patients?
How would you manage a patient who is not feeling at ease?
Technical Skills and Knowledge
How often should women get a pap smear?
What would you do if a patient wanted to get off birth control but doesn't want to get pregnant?
What birth control would you recommend to someone worried about their emotional state?
What are the Educational Requirements For a Gynecologist?
To become a gynecologist, one must first acquire a bachelor's degree and then complete four years of medical school to become either a doctor of medicine or osteopathy. When they finish medical school, they must do a four-year residency in a hospital; this work is paid and under supervision.
How Much To Pay a Gynecologist When Hiring
Gynecologists can earn between $105 and $196 per hour. Their median annual salary is $293,600, meaning $141 per hour. These wages depend on the employment area, educational past, and former expertise.
Frequently asked questions about Gynecologist
What is the work environment like for gynecologists?
Gynecologists can work in different settings such as hospitals, private practices, women's practices, and even universities. These are mostly medical settings; however, some gynecologists can dedicate their careers to research or teaching. Gynecologists mostly spend their working days interacting with patients and identifying their problems or treating them. In private practices, they usually work normal hours, whereas, in hospitals, hours could vary, and they can even work nights or weekends.
Will the demand for gynecologists rise?
According to the Bureau of Labor Statistics, the need for this position will rise by 7% between the years 2018 and 2028. This is faster than the average rate for other positions.
Is there any difference between a gynecologist and an obstetrician?
A gynecologist specializes in women's reproductive health, whereas an obstetrician usually cares for women during their pregnancy.
Are there any areas gynecology physicians and obstetrics can specialize in?
There are four specialties they can specialize in after completing a fellowship and receiving a board certificate.
Maternal-Fetal Medicine
Reproductive endocrinology
Urogynecology
Gynecologic oncology
Similar Job Descriptions as Gynecologist