You're on the lookout for a capable employee? We've come to help! VIVAHR provides a FREE Football Coach Job Description Template to help you discover a skilled and trustworthy employee for your company or organization. Stick with us because having the right team on your side is crucial.
Using VIVAHR software to publish quickly is our plan for making the recruiting process easier and more enjoyable. Follow all of VIVAHR's candidate-search advice and personalize the requirements for each post. This way, you'll have a higher chance of discovering the perfect match.
What is a Football Coach?
Football coaches are responsible for coordinating, instructing, motivating, and organizing football teams. They may work with youngsters, adults, non-professionals, or professional players, depending on their expertise, qualifications, and interests. Football coaches prepare players, devise game strategies and tactics, and motivate them.
Related Job Titles for Football Coach
Personal Trainer
Instructor
Director
The Top Football Coach Skills
| | |
| --- | --- |
| | |
| | The finest coaches recognize that a team requires a wide range of abilities and attributes. While some players will shine in technical areas, others will stand out for their dedication, fitness, strength, and leadership. Coaching a team entails giving some players more time and attention in particular aspects of the game than others. This necessitates patience as well as an awareness that players develop and learn at various rates. |
| | Some of the most exceptional coaches in the game's history will tell you that accepting full responsibility for the team's results is an essential aspect of the job. An excellent coach not only leads by example but also accepts responsibility when things don't go as planned. Walking the narrow line between punishment and support is also an important part of good leadership. Football coaches must guarantee that their instructions are taken seriously and followed - without inciting resentment or creating an intimidating environment. Coaches, in brief, must lead hundreds of distinct personalities into combat and get the most out of each of them. |
| | Whether a coach is delivering a team talk, providing constructive feedback, or reviewing strategy, excellent communication skills are necessary. A coach's communication style should get the message through without negatively impacting morale or motivation. |
| | In the history of football, no team has ever won a major prize solely based on its skill. Passion is required for success, and players (especially young ones) typically follow their coaches' lead in this respect. Passion can stem from a desire to be the greatest or to work hard for colleagues, not merely from love or passion for a particular team. A sense of enthusiasm is instilled in every part of a footballer's career by good coaches. |
| | Even in defeat, there is always something wonderful to take away from football. When confronted with adversity, the best coaches have a positive attitude and concentrate on opportunities rather than problems. |
Football Coach Job Description Template (Free)
We're looking for a seasoned football coach to help us develop our talented team. Leading training sessions, offering inspiration and advice during gameplay, formulating game strategies, attending tryouts, and organizing team meetings are all tasks of the coach. You should be able to recognize each player's unique ability and give one-on-one tutoring as needed.
To be a successful football coach, you must have a strong passion for the game and be able to instill excellent sportsmanship in your players. Candidates that excel are extremely driven, dedicated, disciplined, and patient.
Football Coach Duties & Responsibilities:
Establishing game plans, tactics, methods, formations, and strategies, doing research, and analyzing prior games.
Organizing and scheduling tryouts, as well as identifying and evaluating potential players.
Identifying individual player strengths, limitations, and talents, and incorporating them into gaming and strategy sessions.
Assuring that the football field is available for practice and that the players arrive on time.
Creating and enforcing rules and regulations, as well as ensuring that all players are aware of them.
Organizing off-field team-building exercises and activities.
Fostering excellent sportsmanship among all team members, settling arguments, and promptly dealing with poor behavior.
Identifying outstanding athletes who might be scouted for scholarships and professional leagues.
Assuring that all sporting equipment is in good functioning order.
Encouraging participants to participate in other leisure activities and to consume a well-balanced diet in order to live a healthy lifestyle.
Football Coach Requirements:
Degree in sports science, sports medicine, nutrition, kinesiology, or anything similar.
It's a plus if you've worked as a sports coach before.
Strong leadership, organizational, motivational, and strategic planning abilities.
Interpersonal and communication abilities are exceptional.
Self-motivated self-starter with an optimistic outlook.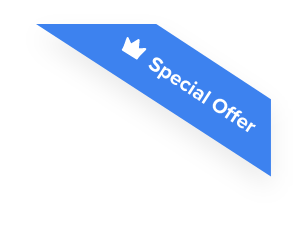 Joshua F.
Redline Electric & Solar

"The best recruiting platform on the market! VIVAHR allowed us to create a dashboard and applicant experience like no other!!"
Get more applicants from the
Best Job Boards
Post for free to 50+ job boards
Unlimited Job Postings
Unlimited Applicants

Sample Interview Questions For Football Coach
Now that you've gathered all of your applications, feel free to utilize these sample interview questions for Football Coach as a guide. They'll be the ones to assist you to narrow down your options so you can pick the finest of the best.
Personal 
What are the qualities a football coach needs?
What is your typical day like as a football coach?
Could you tell us a little bit more about your coaching experience?
Human Resources
What major challenges did you face in your previous position?
Describe a disagreement you had with a player you coached.
How do you keep your players motivated when things aren't going well when the team is trailing in the standings, or even when they're losing a string of games?
Management
How do you stay informed about new tactical and training techniques?
What is your method of time management?
How do you approach team management?
Technical Skills and Knowledge
What characteristics do you possess that will aid your success?
What skills have you gained in your previous job?
Are you familiar with first aid techniques?
What are the Educational Requirements For a Football Coach?
A bachelor's degree is required for most coaches. While less knowledge may be necessary to coach youth leagues or other beginner-level football teams, advanced levels of football, such as college or professional football, may require more expertise.
These bachelor's degree programs can be in any discipline, but there are also degree and certificate programs in sports coaching. Physical education, kinesiology, and sports medicine are other attractive disciplines for coaches. Bachelor of Science (BS) degrees are the most prevalent type of bachelor's degree in coaching, although Bachelor of Sports Science (BSS) degrees are also available.
How Much To Pay a Football Coach When Hiring
Football coaches often earn from $11,520 to $62,000 per year, and their median annual salary is around $39,594. The hourly wages range from $6 to $30, and the median hourly pay is $19.
Frequently asked questions about Football Coach
What qualifications does a person need to coach football?
The majority of state high school sports bodies require football coaches to be credentialed or take educational courses. Candidates must be at least 18 years old and have completed First Aid and cardiopulmonary resuscitation (CPR) training to be certified. Many states also require football coaches to take classes on sports safety and coaching principles before they can be certified.
Football coaches may also be required to pass a background check and hold a teaching license in some school systems.
Coaches in youth leagues, smaller facilities, and private institutions are not usually required to be certified.
What are the prospects for football coaches to develop their careers?
Head football coaches are required to have at least three years of experience as an assistant or head coach for another team at most colleges and major high schools that participate at a higher level. To gain the knowledge and skill needed to become head coaches, many college football coaches begin their careers as graduate assistants, assistant coaches, or position coaches.
A winning college football record and several years of assistant or position-specific coaching experience are normally required to become a professional football coach. Individuals with no coaching experience are rarely employed purely on their qualifications.
What are the working hours of football coaches?
Football coaches' work hours vary based on their role, although they may involve nights, weekends, and holidays, with more hours necessary during the football season.
What attributes are required of football coaches?
Football coaches are frequently devoted to their teams. They help the team and individual players improve their abilities and physical conditioning by attending daily sessions. They must also be inventive, frequently devising and implementing game plans and strategies to improve their chances of victory. To confound opponents and give their side a competitive edge, football coaches frequently devise unique plays and formations.
Similar Job Descriptions as Football Coach