Sometimes finding the perfect employee is a demanding job. However, there are some things that can guide you through this process. Everything seems easier when you have a complete and accurate job description template. Knowing that we are happy to offer you this FREE Basketball Coach Job Description Template, which you can later modify and adapt according to your specific needs.
Feel free to combine it with our VIVAHR Software for the full recruitment experience. On the assumption that you are looking for a Basketball Coach to hire, read on and learn everything about key responsibilities, skills, and requirements!
What is a Basketball Coach?
A Basketball Coach is the main person and the face of the team or club he works in. Their job is to build the team, come up with strategies, instruct the players, and provide motivation, support, and mentorship.
They recognize players' potential and talent, improve their skills and abilities, maintain healthy social interaction between teammates, develop routines, rules, tactics, and game plans on the court. A Basketball Coach also conducts fitness and practical training to sustain their players' form and skills on a high level. Basketball Coaches can work in professional, college, or high school leagues.
Related Job Titles for Basketball Coach
Assistant Coach
Head Coach
Referee
The Top Basketball Coach Skills
| | |
| --- | --- |
| | |
| | It is quite rational that a great Basketball Coach should have an outstanding knowledge of rules and positions in his sport. But, not only that. Also, a coach should be able to implement different tactics, strategies, and routines in his team's game that would be beneficial against the opponent. |
| | Coaches should be able to recognize when their players experience motivational or energetic downfalls and bring them back on the right track. A coach should always believe in their players and provide them with unconditional support, no matter winning or losing. |
| | Without good communication skills, all other skills become useless. Through means of good communication, coaches would manage to say exactly what they want and in a way that would stick in their players' minds and implement in their game. |
| | A great Basketball Coach needs to be a firm leader on and off-court. In that way, coaches demonstrate experience and become a person their players look up to in every way. |
| | Having no discipline and authority on the court leads to a slight disaster. A Basketball Coach should teach players order and respect the rules. Otherwise, a training session would look like a circus. |
Basketball Coach Job Description Template (Free)
Are you an avid basketball lover who enjoys working with people? If your answer to these two questions is yes, then you are halfway through to becoming a new Basketball Coach in our team! There is an open position for a Basketball coach with the following key responsibilities: building the team and recruiting new players, recognizing potential and talent in players, maintaining social interaction, developing team philosophy, routines, rules, and strategies, learning and improving skills necessary for the game, conducting conditioning programs, develop tactics during games, booking courts for practices and looking out for equipment.
We expect you to have excellent basketball knowledge, as well as knowledge of different exercises, routines, game plans, and innovational approaches to the game. You should also have great communication and leadership skills. Experience in the training field and knowledge of first aid are also desirable. Furthermore, you should have the ability to motivate and boost your player's energy and never let them lose hope in success. As of technical requirements, you would be responsible for scheduling practices, ordering and taking care of equipment, and filing reports on the team's improvement and development from time to time.
If you think you are ready to give your best and make others give their best, apply now!
Basketball Coach Duties & Responsibilities:
Building the team
Recruiting new players
Making the right mix of players for all positions on the court
Recognizing and encouraging talented players
Instructing players and teaching new skills
Maintaining social interaction among players
Developing team philosophy, strategies, routine, and rules
Developing gameplay and tactics against opponents
Conducting conditional programs to improve jumping, running, footwork…
Motivating and boosting player's energy and confidence
Hire volunteers or assistants if needed
Scheduling training sessions, booking the court, taking care of the equipment
Basketball Coach Requirements:
Bachelor's degree in education, physical education, or sports science
High-level knowledge of basketball
Prior experience playing basketball
Excellent physical condition
Great communication and motivational skills
Leadership skills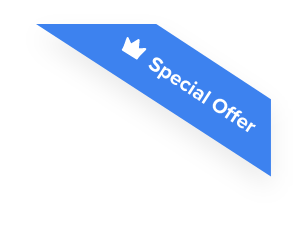 Joshua F.
Redline Electric & Solar

"The best recruiting platform on the market! VIVAHR allowed us to create a dashboard and applicant experience like no other!!"
Get more applicants from the
Best Job Boards
Post for free to 50+ job boards
Unlimited Job Postings
Unlimited Applicants

Sample Interview Questions For Basketball Coach
When you gather up all the received applications, you can use these sample interview questions for Basketball Coach. These can help you narrow down your options and pick the most suitable candidate for the job.
Personal 
At what age did you start playing basketball?
What other sports do you like?
What do you do in your free time?
Human Resources
What is your coaching philosophy?
Tell us about your biggest professional disappointment.
Why did you choose our team as your potential new workspace?
Management
How do you handle discipline issues?
Other than basketball, what else do you teach your players?
Would you hire an assistant coach if needed?
Technical Skills and Knowledge
How do you motivate your players?
What qualities a successful basketball player should have?
What is the first and the most important thing you would teach a new player in your team?
What are the Educational Requirements For a Basketball Coach?
Someone who is inspired to be a Basketball Coach should obtain a Bachelor's degree in sports education, physical education, sports medicine, or a similar field. A Basketball Coach should first gain some experience by playing basketball in high school or college and being an assisting coach before deciding to become a professional.
How Much To Pay a Basketball Coach When Hiring
The salary for a Basketball Coach depends on various factors. The average annual salary goes from $20,500 to $73,000. The median annual salary is $42,573.
Hourly wages go from $10 to $35, which makes the median hourly wage $20.
Frequently asked questions about Basketball Coach
What qualities should a Basketball Coach possess?
A Basketball Coach should be energetic, eager to motivate and encourage players, a great communicator, and a leader.
Where do Basketball Coaches usually work?
Basketball Coaches usually work in high schools, colleges, and amateur or professional clubs.
Do Basketball Coaches work alone or they can hire help?
Basketball Coaches can work both ways. If they need help, they can hire a volunteer or an assistant.
Similar Job Descriptions as Basketball Coach