Every job title consists of a wide range of responsibilities and skills that an employer should be familiar with. If you are looking for a qualified and experienced Esthetician to hire, look no further! We created this FREE Esthetician Job Description Template to serve as a helpful tool in your recruitment process.
This job description has everything you need to know about an Esthetician. The important thing is that you can customize and adapt it according to the specific and unique requirements in your company or workplace. You are also welcome to try out our VIVAHR Software to complete your experience!
What is an Esthetician?
Estheticians are skincare specialists who are trained to take care of and maintain the beauty of peoples' facial skin. They usually work with dermatologists, in beauty salons, spas, clinics, or private practices.
They provide beautification services to clients, evaluate clients' skin conditions, and determine the appropriate treatment based on clients' skin type and preference. They perform facials, extractions, microdermabrasion, chemical peels, waxing of unwanted facial hair, and other cosmetic and beauty treatments.
Estheticians also recommend skincare products like lotions, facial washes, and even makeup. They are responsible for keeping the workplace neat, clean, and sanitized for the arrival of the next client.
Related Job Titles for Esthetician
Medical Esthetician
Dermatologist
Cosmetologist
The Top Esthetician Skills
| | |
| --- | --- |
| | |
| Communication and Active Listening | When a new client comes in for the first time, an Esthetician should demonstrate great active listening skills to get to know the client and the needs and treatments they require. They should also have excellent communication skills, which is the basis for building a trusting and long-lasting relationship with a client. |
| | Great customer service skill is one of the fundamental skills for Estheticians. Clients approach estheticians as experts on skincare and products, therefore estheticians should approach clients with a smile, warm welcome, and broad knowledge. Estheticians with good customer service skills are more likely to increase their customers' loyalty. |
| | Patience plays a big role in this type of job. An Esthetician shouldn't rush through the evaluation of clients' skin and the treatment they need or require. However, Estheticians should be thorough, dedicated, and patient with every client, because that is the only way to provide the service they expect. |
| | Some clients may not be aware that they have a skin problem until they come to an Esthetician. Detail-oriented and efficient Estheticians are able to detect even the smallest skin abnormalities or changes and bring them to clients' attention. |
| Time Management and Organization | In order to stick to the schedule and tend to every client equally, an Esthetician should obtain excellent time management skills. That means that they should never let clients sit in the waiting room for too long as they prepare and clean the environment for them. |
Esthetician Job Description Template (Free)
We are in search of a qualified and experienced Esthetician to join our beauty team! Your main responsibilities include greeting and welcoming clients into the workspace, checking their appointment, consulting and evaluating their skin condition, and determining the proper care and treatment. After the evaluation, you will be performing a variety of skincare and beauty treatments, such as facials, massages, extractions, chemical peels, waxing, applying skincare products, etc.
The skills that we are looking for in our ideal candidate are great communication and active listening skills, time management, patience, and attention to detail. Probably the most important skill of all is customer service. Your smile, friendliness, attentiveness, and knowledge makes you a great Esthetician who is able to recommend proper skincare products and routine to a client and build a loyal and trusty relationship. Sounds good? Apply today!
Esthetician Duties & Responsibilities:
Welcome and greet clients in a pleasant manner
Evaluate clients' skin type and skin condition
Listen to clients' needs and identify the type of care they need
Perform a variety of cosmetic and beauty treatments (facials, massages, extractions, chemical peels…)
Give explanations to clients about treatments and products
Remove or wax unwanted face hair
Apply appropriate skincare products after the treatment
Recommend and advise on products or skincare routine
Create a warm and pleasant atmosphere for a client during the session
Keep the workplace and tools clean, neat, and sanitized
Esthetician Requirements:
State license for esthetician mandatory
Experience in the beauty industry preferred
Knowledge of treatments and skincare techniques
Excellent communication skills, pleasant and friendly personality
Organization and time management
Customer service and the ability to sell products to clients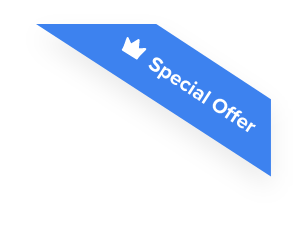 Joshua F.
Redline Electric & Solar

"The best recruiting platform on the market! VIVAHR allowed us to create a dashboard and applicant experience like no other!!"
Get more applicants from the
Best Job Boards
Post for free to 50+ job boards
Unlimited Job Postings
Unlimited Applicants

Sample Interview Questions For Esthetician
After collecting the applications, you can check the following sample interview questions for Esthetician for assistance. These can help you narrow down your choices and point out the most suitable candidate for the job.
Personal 
Why did you decide to become an Esthetician?
How do you define beauty?
What are your favorite skincare products?
Human Resources
Why did you quit your last job?
What motivates you to do this job?
How would your previous employer describe you?
Management
How do you imagine your typical day at work to look like?
How do you stay focused and motivated on a busy day?
How much time do you need to clean up space for a new client?
Technical Skills and Knowledge
What type of products would you recommend to someone with sensitive skin or scars?
What would you do if a client experienced an instant allergic reaction to a product you applied?
What tools do you have the most experience with?
What are the Educational Requirements For an Esthetician?
Most employers would look for an Esthetician who obtains a certificate from an accredited cosmetology or esthetician program or state-issued license. In these programs, Estheticians will receive the necessary knowledge and training. Future Estheticians would also be required to complete supervised field training that will prepare them for working with clients.
How Much To Pay an Esthetician When Hiring
The average annual salary of an Esthetician goes from $17,000 to $50,500. The median annual salary is around $35,181. The hourly wages are between $8 and $24. The median hourly pay is $17.
Frequently asked questions about Esthetician
Why are Esthetician and Cosmetologist different titles?
Estheticians and cosmetologists are both beauty professionals. However, Estheticians' primary focus is on the skin itself, while Cosmetologists mostly work with makeup, nails, and hair treatment. Both estheticians and cosmetologists can undergo additional training to increase the number of treatments they are allowed to perform.
What different types of Estheticians are there?
Several different types of Estheticians offer services based on their specialty, such as Medical Esthetician, Skin Care Esthetician, Waxing Specialist…
Where do Estheticians typically work?
Estheticians typically work in beauty salons, spas, clinics, dermatology offices, hotels, resorts, or private practices.
What are the working hours of an Esthetician?
Estheticians typically work full-time for 40 hours a week. Nevertheless, the working hours of Estheticians in hotel spas or resorts may differ during the day or night due to constant clientele.
Similar Job Descriptions as Esthetician