Finding it hard to write a captivating job description? This can for sure be a time-consuming challenge. But we're here to assist you all the way! With our FREE Hair Stylist Job Template, you will be posing your job description to job posting sites in no time. Our Hair Stylist Job Description includes everything from the top web design skills needed to the duties and responsibilities one needs to have to be successful as a Hair Stylist.
You can combine this template with our VIVAHR software to get the best results possible. You can easily customize it to fit your needs and likings. With this job description and our software, there's no doubt you will create an eye-catching job listing which you can then add to job posting sites.
What is a Hair Stylist?
A hairstylist is someone who specializes in the treatment of hair and styling of hair. Hairstylists are responsible for treating, cutting, coloring, and cleaning clients' hair. They are also expected to recommend hair care products, create long-term relationships with clients, ensuring that they become returning customers.
When interviewing hairstylists keep an eye out for those who pay attention to detail and have a friendly demeanor. Avoid candidates who lack communication skills and don't hold a license.
Related Job Titles for Hair Stylist
Esthetician
Hair Specialist
Cosmetologist
The Top Hair Stylist Skills 
| | |
| --- | --- |
| | |
| | Every hairstylist should have excellent communication skills. You will be communicating with clients and co-workers on a regular basis. This will help you build relationships and maintain them. It will also help you better understand your client's needs. Sometimes a client will show you a picture or try to explain what kind of hairstyle they want, it is your job to listen and understand what they are trying to explain. |
| | Cutting, coloring hair, and styling hair is not an easy task. You must pay attention to every detail, one small mistake can create chaos. Make sure you measure everything correctly, be patient, and concentrate at all times. It is crucial that you are careful and attentive, the more attentive you are the better hairstylist you will be. |
| | Being creative is crucial when being a hairstylist. This will help you come up with styles on the go. Creativity means that even if you mess up you can fix it or if you need to make a hairstyle out of the ordinary and unique you can do it easily. Creativity helps you when you're learning new techniques, maybe you have a different way of doing something than other hairstylists do, always be open to creativity. |
| | A hairstylist's personal appearance is important. You can show up to work with bad hair. You are your own example of your work. The cleaner and groomed you are likely it will attract customers and assure them that they are in good hands. |
| | Hairstylists should always be willing to learn and try something new. Stay up-to-date on new trends and always be open to new ideas or techniques. Being a hairstylist means there is constantly something new you can learn. Be open and stay motivated. |
Hair Stylist Job Description Template (Free) 
We are currently looking for a creative and motivated hairstylist to join our hair salon. Your duties as a hairstylist will include shampooing, coloring, cutting, and styling hair, as well as, describing and recommending different hair products to our clients. You will also be responsible for scheduling appointments and consulting with clients on stylistic options all while keeping a good relationship with clients.
To be a successful hairstylist you must be communicative and willing to learn new techniques. Our ideal candidate is someone who is experienced and open to new ideas and stays up-to-date on new trends.
Hair Stylist Duties & Responsibilities:
Scheduling and taking appointments
Cutting, coloring, and styling hair
Shampooing and drying hair
Consulting with clients on scalp treatment and stylistic options
Adhering to cleanliness standards
Managing inventory and bookings
Staying up-to-date on trends and new techniques
Building and maintaining client relationships
Keeping updated on stying methods and hairstyle trends
Describing and recommending hair products to clients
Hair Stylist Requirements:
High school or GED diploma
Valid license
Previous work experience (assisting or volunteering)
Excellent communication skills
Creative and open to new ideas
Knowledge of coloring and styling techniques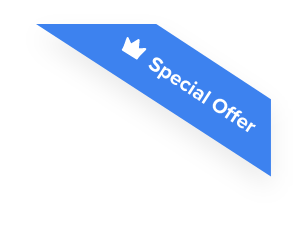 Joshua F.
Redline Electric & Solar

"The best recruiting platform on the market! VIVAHR allowed us to create a dashboard and applicant experience like no other!!"
Get more applicants from the
Best Job Boards
Post for free to 50+ job boards
Unlimited Job Postings
Unlimited Applicants

Sample Interview Questions For Hair Stylist
Once you gather all the received applications, you can use these sample interview questions for Hairstylists. Look for candidates who fit your company's ethos and people who would fit in with the employees who already work in the salon.
Personal 
Why did you want to become a hairstylist?
How long have you been working as a hairstylist?
Where do you see yourself in 5 years?
Human Resources
Have you ever had an unsatisfied client? How did you handle it?
How would you describe good teamwork?
If you are cutting a child's hair and they were scared or upset, what would you do to cheer them up?
Management
How do you keep track of inventory?
Do you have any experience with scheduling and making appointments?
How do you build a good relationship with a client?
Technical Skills and Knowledge
How do you turn a brunette into a white blonde?
What would you recommend to a client with damaged or frizzy hair?
How do you stay updated on new hair trends?
What are the Educational Requirements For a Hair Stylist?
In order to become a hairstylist, you must acquire a high school diploma or GED, after which you can apply to cosmetology school. Cosmetology school usually lasts for 9 months to a year. In most states, you are required to have a license to be a hairstylist.
How Much To Pay a Hair Stylist When Hiring
The salary of a Hairstylist varies based on the previous job experience and education as well as the location (state/city) of the office or company they are employed in.
Hair Stylists usually earn from $14,000 to $45,000, and their median annual salary is around $29,779. The hourly wages range from $7 to $22, and the median hourly pay is $14.
Frequently asked questions about Hair Stylist
Does a hairstylist have to complete a training program?
Every hairstylist must complete cosmetology school and get a license. These schools and certificated usually cost between $8,000 to above $20,000 depending on the program.
Can a person gain relevant hairstyling experience by volunteering?
Hairstylists can easily get some experience by assisting and volunteering. Being an assistant is an excellent way to get some basic knowledge and learn some tips and tricks. This can also help with being one step ahead of other candidates.
How many hours per week does a hairstylist usually work?
A hairstylist typically works for around 40 hours per week. However, hairstylists can also be freelancers and choose their own hours.
What is the job outlook for a hairstylist?
There is an increase of 8% by 2028 according to the U.S. Bureau of Labor Statistics (BLS). This is an above-average employment projection, the average increase for similar jobs is 5%.
Similar Job Descriptions as HairStylist