Do you think it's tough to find the right individual throughout the hiring process? You're on the correct track if you have us by your side. If you utilize VIVAHR's FREE Nail Technician Job Description Template, you'll be well on your way to hiring a new team member. In order for you to progress, your outputs should be faster and more efficient.
Check out our VIVAHR software to list your job vacancies in seconds. This way, you'll have a more pleasant hiring experience. Follow our candidate-search guidelines to the letter, and tailor your qualifications to each position. You'll have a better chance of finding the right individual for the job this way.
What is a Nail Technician?
A nail technician is a cosmetic expert who offers a variety of nail treatments to customers. They're in charge of painting, sculpting, and trimming clients' fingernails and toenails so that they stay in good shape. Clients' nail aims or aspirations, like giving them a certain form or adorning them with a unique pattern, are frequently discussed by nail technicians.
These specialists, often known as nail technicians or manicurists, work in beauty salons, spas, and dedicated nail studios. They may also handle certain administrative chores for their company in addition to offering nail care services.
Related Job Titles for Nail Technician
Pedicurist
Professional Nail Consultant
Educator on Nail Applications
The Top Nail Technician Skills
| | |
| --- | --- |
| | |
| | A professional nail tech knows their clients' goals and wishes and communicates openly with them. Clients will feel more at ease and at home in your salon if you have an open and talkative attitude. |
| | Because a minor misstep might damage a customer, nail technicians must pay close attention to every detail when doing manicures and pedicures. Providing nail care services needs patience and concentration. This is very important because even minor mistakes are easily visible. |
| | Nail Technician is set to create a warm, welcoming environment for the customers. They always pay attention to your customers' problems and make sure everything is done in order to provide them a great experience so that every visitor becomes a long-term customer. |
| | Because new design trends emerge every season, the beauty sector endures regular modifications. It is critical for nail technicians to continue to study and devote time to honing their craft. Quick learning skills will be very important in order to develop your further skills. |
| | Holidays, weekends, and evenings are all frequent times for salons to be open. Clients may demand your services during these periods, therefore having a flexible work schedule is essential. This will build trust and loyalty if maintaining this relationship brings benefits. |
Nail Technician Job Description Template (Free) 
We're searching for a meticulous nail technician to give high-quality manicures, pedicures, and nail treatments to our clientele. Clients are welcomed and greeted, fresh nail supplies are ordered as required, and clients' nail-related inquiries are answered by the nail technician. To encourage repeat nail visits, you should be able to create and sustain connections with clients.
To be a good nail technician, you must always maintain a high level of hygiene and sanitation. Finally, an excellent nail technician should be able to stay up with the newest nail products, trends, and procedures in order to guarantee that clients are happy with the services they get. This is crucial in the nail technician business and very important for building a good reputation.
Nail Technician Duties & Responsibilities:
Performing high-quality manicures and pedicures, which involve removing old nail polish, washing nails, shaping the ends of nails, pushing back cuticles, and putting fresh polish based on the preferences of customers.
Applying artificial nails.
Advising clients on various nail styles and nail art.
Evaluating the state of a client's nails and providing advice on proper nail care and treatment options.
Sanitizing all nail tools and equipment.
Maintaining a clean and organized work environment.
Assuring that there are enough nail and massage materials on hand.
Providing hand and foot massages of excellent quality.
Nail Technician Requirements:
GED or high school diploma.
Licensure as a manicurist/cosmetologist in the state.
Worked as a nail technician for at least a year.
A thorough understanding of manicure and pedicure procedures.
The ability to concentrate over extended periods of time.
Patient and detail-oriented.
Excellent coordination of hands and eyes.
Communication abilities that work.
Customer service experience.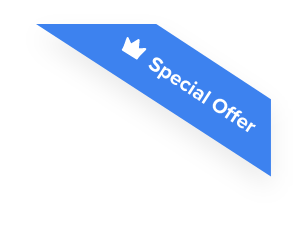 Joshua F.
Redline Electric & Solar

"The best recruiting platform on the market! VIVAHR allowed us to create a dashboard and applicant experience like no other!!"
Get more applicants from the
Best Job Boards
Post for free to 50+ job boards
Unlimited Job Postings
Unlimited Applicants

Sample Interview Questions For Nail Technician
You can utilize these example interview questions for Nail Technician once you've gathered all of the applications that have been submitted. They will assist you in narrowing down your options in order to be able to choose and select the best-qualified candidate for this position.
Personal 
How would your colleagues describe you?
How much do you know about our firm and our work?
Tell me more about your experience?
Human Resources
What kind of scenarios stress you out the most?
Describe a time when you had to arrange or organize a situation.
What do you like about our team?
Management
How much time do you need to create nail art?
How do you manage time when a client is late for the nail appointment?
What was the most difficult assignment you had to finish?
Technical Skills and Knowledge
What have you done in the last year to increase your expertise for a nail technician position?
As a nail technician, what procedures do you use?
Is customer service a critical component of this position?
What are the Educational Requirements For a Nail Technician?
To be admitted to cosmetology schools and to be eligible for licensing, you must have a high school certificate or a GED. Preparation for cosmetology schools isn't required, but it's never a bad idea to pay additional attention to biology and anatomy, art, and business courses.
Cosmetology programs are available at certain technical or vocational high schools, allowing prospective nail technicians to begin their education before graduating from high school. These programs may even allow you to sit for your state's license examinations without having to attend a cosmetology school.
How Much To Pay a Nail Technician When Hiring
Nail technicians usually earn from $14,500 to $47,000, and their median yearly salary is around $33,007. The hourly wages range from $7 to $23, with a median hourly pay of $16.

Frequently asked questions about Nail Technician
Is a job as a nail technician worthwhile?
A profession as a nail technician is low-stress and has an excellent work-life balance. It has a good chance of increasing your income and getting you a promotion quickly. It is also a vocation that allows you to meet and engage with a large number of individuals.
What does a Nail Technician Program cost?
The cost of a program is usually determined by the curriculum and location. Other considerations include the state-mandated number of hours of instruction, whether you attend part-time or full-time, the facilities and equipment available, and whether the school is private, for-profit, or a well-known brand.
What are the health risks of working as a nail technician?
Nail technicians are susceptible to blood-borne infections and illnesses such as HIV and other infectious diseases due to the nature of their work. If nail technicians come into touch with an infected client's pierced flesh, they may become infected with these potentially fatal infections. As a result, all prescribed safety measures for the trade must be followed by nail technicians.
​Similar Job Descriptions as Nail Technician