Writing a good job description that will attract candidates can be hard and very demanding. This is why we decided to make this process as easy as possible for you. Our FREE Custodian Job Description Template has everything you need, from duties and responsibilities to the skills one needs to be a successful Custodian.
With our applicant tracking system, you can use this Custodian Job Description Template to attract qualified candidates, hire the employees you see fit, and save a lot of time. Feel free to add whatever duties and other responsibilities you think are necessary for this job description and post them to job posting sites.
What is a Custodian?
A custodian is someone who is in charge of maintaining a building. They usually work for universities, schools, and hospitals full time. Their duties include doing maintenance and repairs as well as cleaning the building.
When interviewing people, look for candidates who are responsible and have good time management skills. Avoid those who lack organizational skills and are not handy. If you're having trouble figuring out where to post your job description, here are some job posting sites.
Related Job Titles for Custodian
Groundskeeper
Janitor
Cleaner
The Top Custodian Skills
| | |
| --- | --- |
| | |
| | Every custodian should know how to do basic repairs and maintenance. From plumbing and electrical repair to painting and carpentry. It's good to know as many things as possible when it comes to repairs and refurbishments. |
| | Knowing how to use cleaning supplies and tools is an example of being a great custodian. You should be familiar with moping, vacuuming, sanitizing, and disinfecting areas within the building or property you are responsible for. |
| | An ability to prioritize tasks is important, as well as, organizing your work schedule. You should know how long it will take you to do each task. Managing schedules and setting appointments is also part of your job, so make sure your duties don't interfere with one another. |
| | Paying great attention to detail will help you in keeping the building tidy and functional. This is a crucial skill when it comes to quality control and inspection procedures. You should be able to see if something is wrong before it gets out of hand and you should know how to handle it. |
| | Keeping your workspace organized makes it easier for you to find what you need and keep track of inventory. All equipment and supplies should have their own storing place. |
Custodian Job Description Template (Free)
We are currently looking for a hardworking and responsible custodian to keep our building clean and functional. In this position, you will be responsible for keeping all surfaces clean and operational. Your tasks will include sweeping, mopping, and vacuuming as well as cleaning windows and other surfaces when needed. Working individually should not pose a problem for you, and performing basic repairs and maintenance is something you enjoy doing.
To be a successful custodian, you should demonstrate great time management skills and keep track of inventory. A good custodian ensures the building is clean and well-maintained. Our ideal candidate is someone with previous experience who is trustworthy and upstanding.
Custodian Duties & Responsibilities:
Cleaning the building by vacuuming, sweeping, and mopping
Cleaning light fixtures and waxing furniture
Emptying the trash
Performing maintenance and repairs
Keeping track of inventory and equipment
Ensuring the building is locked after hours and making sure the lights are switched off
Contacting other cleaning services for tasks that cannot be done individually
Making sure there are no indoor pests
Ordering cleaning inventory and tools
Custodian Requirements:
High school diploma or GED
Great organizational skills
Outstanding time management skills
Experienced in maintenance repairs
Good knowledge of cleaning equipment
Physical stamina and strength
Ability to work individually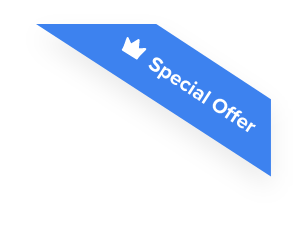 Joshua F.
Redline Electric & Solar

"The best recruiting platform on the market! VIVAHR allowed us to create a dashboard and applicant experience like no other!!"
Get more applicants from the
Best Job Boards
Post for free to 50+ job boards
Unlimited Job Postings
Unlimited Applicants

Sample Interview Questions For Custodian
When you pick out the candidates you would like to interview, try using these sample interview questions for a Custodian, and if you feel like these aren't enough, check out our FREE ultimate list of interview questions.
Personal 
Why did you want to become a custodian?
Would you say there is something you dislike about the job?
What would you say is your favorite part of the job?
Human Resources
How do you operate within a team?
Did you ever have a problem with someone at your previous job?
Management
Do you have a weekly schedule you like to work from?
How do you keep pests away from the building?
Is keeping track of inventory difficult for you?
Technical Skills and Knowledge
How do you keep the floors clean?
How do you maintain the building?
If you saw cracks in the walls, how would you fix them?
What are the Educational Requirements For a Custodian?
There are not many educational requirements for you to become a custodian. All you need is a High school diploma or GED. Candidates with previous experience might have a better chance when applying.
How Much To Pay a Custodian When Hiring
Hearing aid specialists can earn between $12 and $20 per hour. Their median annual salary is $31,200, meaning $15 per hour. The wages can depend on the employment place, educational history, and prior expertise.
Frequently asked questions about Custodian
What are the negative aspects of being a custodian?
This is a physically demanding position; you should have great strength and stamina as you will be required to be on your feet for most of the day. This job also requires you to work with chemicals that you will use to keep the building clean; if you have a weak stomach, this might not be the job for you.
What are the positive aspects of being a custodian?
The job outlook is very stable. According to the Bureau of Labor and Statistics, there is a 7% job growth expected in the next 10 years. Detail-oriented people may find this job soothing and therapeutic.
What should I wear to an interview for this position?
Custodians usually wear casual attire or a uniform when performing their duties; however, try and dress professionally or conservatively for an interview.
Are certifications required to become a custodian?
There are no certificates required to become a custodian; you don't even need formal education. All you will need is on-the-job training to learn basic maintenance skills if you don't already know them.
Similar Job Descriptions as Custodian