Cleveland.com Job Board review with pricing, key information, and FAQs.
Cleveland.com is top-notch information and news website in Ohio. It has 9.9 million users monthly. This site covers news from various topics, from news, sports, traffic, weather, etc. It's also mobile-friendly and has a free app for Android and iPhone. So, this allows users to stay up-to-date with Northeast Ohio news.
Besides the expected section on their site, you can also find the place for job postings. Their Jobs section offers information about career advice, job news, and an option for both seeking and posting jobs.
This site offers opportunities for both job seekers and employers. Everyone who searches new job can find something on this local Cleveland job board. Also, it serves as a handy candidate resource for any employer within Cleveland. So today, we are going to provide you with a more detailed review of this local job board.
Review
Cleveland.com offers various options in job-related fields. Users can get guidance regarding careers, and everything job-related is placed on this local site. They have a blog section with many career tips. If you're looking for Cleveland job market info, you can find that here too. The job search section looks on-point and sleek. So, you need to type in what you're searching for. This site says it offers talent-finding assistance.
Highlights
Resume advice
Tips for successful interviewing
Networking tips
Negotiation strategy advice
Talent reach with a 30-day job posting
Employment trends
Company expansions
Seeking job option
Posting job option
Job listings from Ohio and other states
Limitations
Reputation
We couldn't find any information about this site's reputation. Clevelend.com seems like a reputable website with lots of features. But some users' feedback could come in handy.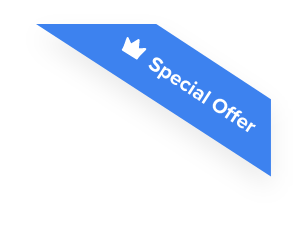 Joshua F.
Redline Electric & Solar

"The best recruiting platform on the market! VIVAHR allowed us to create a dashboard and applicant experience like no other!!"
Get more applicants from the
Best Job Boards
Post for free to 50+ job boards
Unlimited Job Postings
Unlimited Applicants

How to Post a Job on Cleveland.com Job Board
If you wish to post a job on Cleveland.com, go to their Jobs section, sign up and choose the "post a job" option.
Cleveland.com Job Board Pricing
Cleveland.com offers three types of packages. Check out what each of these offers includes.
Advance Ohio Basic Package – This offer comes at a $350 price and provides online 30-day job posting. It also includes:
Total Talent Reach
Social Boost
Performance Package – As a medium offer, this one has a $475 price. It includes a 30-day job posting. But, it also comes with features such as:
Total Talent Reach
Social Media Boost
Career Builder Boost
Priority Search
Proactive Package – This is the most advanced option. It costs $595 and offers a 30-day job posting. It comes with:
Total Talent Reach
Performance Boost
Career Builder Boost
Social and Resume Boost
Priority Search
Candidate Resume Boost
Cleveland.com Job Board vs. Midtown Cleveland Job Board
Cleveland.com has an option for posting jobs within Ohio and other states. It provides people with quality info about any job-related topics. There are options for both job seekers and employers. On the other side, Midtown Clevland Job Board is more location-narrowed. It provides job searching and posting in certain areas. It covers Midtown, Ohio City, Tremont, and Greater Cleveland.
Cleveland.com Job Board vs. Engage Cleveland
Cleveland.com is an Ohio-located site with a job posting option. It connects job seekers and employers. On the other hand, Engage Cleveland is a non-profit company and job board. It takes care of economic growth and provides help for residents, property owners, and managers.
Frequently Asked Questions
What does it cost to post a job on Cleveland.com Job Board?
There are three job posting packages. The basic one starts at a $350 price, the medium is $475, and the advanced option costs $595. All three options offer a 30-day job posting option.
How often are jobs posted on the Cleveland.com Job Board?
You can find three types of packages on Cleveland.com. All three provide 30-day job postings.
How do I create an account on Cleveland.com Job Board?
When you go to this page, you will find sign-up options for both job seekers and employers. These options are separated. So, make sure to sign up correctly.
What kind of jobs are on the Cleveland.com Job Board?
You can find various types of jobs on Cleveland.com. This site offers both full and part-time job options. So, it provides diverse choices for everyone.
Is Cleveland.com Job Board good?
As Cleveland.com is the primary news site and not a classic job board, we couldn't find user ratings. But, given its reputation and a large amount of traffic, it should be a handy job board too.
But, if you need some assistance during your recruitment process, we can help out. Check out VIVAHR software. It provides hiring, job posting, and communication options. Our system keeps your potential employees safe, so they won't get lost in the process.