Review of Been Verified, including Highlights, Limitations, and FAQs
BeenVerified collects and offers data from public sources. It provides information about criminal records, contact, and vehicle details. However, this is an informal background checker. So, people cannot use it for an employment background check. But, this software is popular among people searching for biological parents, partners from online dating sites, long-lost friends, or in-laws.
BeenVerified has customer support services located in New York City and Miami. The support is available seven days a week, and it helps people with their searches or record access. This software has both pros and cons, and we will cover them in this review.
Pricing
This software is not free. To unlock all its features, people need to pay a monthly subscription. The paid option offers access to unlimited background checks. There are two pricing options:
1 Month membership – $26.89 monthly
3 Months membership – $17.48 monthly
As you can see, the three-month one is more affordable in the long run. Also, BeenVerified doesn't give an option for a single-report purchase. So, you will need to pay subscription even if you only need few searches. But, have in mind, canceling the subscription can be a bit tricky. You will need to call the support line or send an email to opt out from auto-renewal. So, if you forget to cancel your subscription, automatic billing will proceed.
Highlights
The main feature of BeenVerified is providing people with search results. Here are some of its search highlights:
Great customer support
It searches for name, aliases, age, and date of birth
Phone number search
Info about criminal history
Email address details
Info about tax records
Social media profile info
Great mobile app
It's relatively easy to use
Shortcomings
Like any other software, BeenVerified has some shortcomings too. People complain about inconsistent search results. There are some reports that information coming from this site is false. BeenVerified team noted that they only gather information from public records. So, if those records are not updated, the results may be wrong. But, here is a shortlist of some software limitations for a more detailed overview.
You can't see the search results if you don't sign up for the paid subscription.
Reports might be inconsistent
Not enough information after the search
You need to pay and might not find the results you were searching for
Search results may take long
Additional Information
Some people are a bit skeptical when it comes to this site. But, BeenVerified gives clear guidelines on how people can use the information they found. Anyone can opt-out from being included in search results.
Reputation
BeenVerified has various ratings. Those ratings probably come from mixed opinions. It has 3/5 stars on SiteJabber, 3.5/5 stars on Tech Radar, and 2.8/5 on TrustPilot.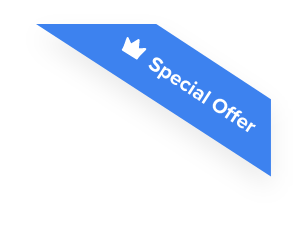 Joshua F.
Redline Electric & Solar

"The best recruiting platform on the market! VIVAHR allowed us to create a dashboard and applicant experience like no other!!"
Get more applicants from the
Best Job Boards
Post for free to 50+ job boards
Unlimited Job Postings
Unlimited Applicants

Frequently Asked Questions
What is the price range for Been Verified monthly plans?
The price range for BeenVerified monthly plans goes from $26.89 (1-month membership) to $17.48 (3 months membership). But have in mind, you'll need to pay a full subscription even though you only want to do a single search. The search results are behind the paywall; there is no option for a free trial.
What type of industries is Been Verified best for?
BeenVerified is a beneficial tool for everyone who needs anything regarding legal data. So, if a person needs some public records, this site provides them. The fee is less pricey than the price a person would need to pay a legal officer to get information. This platform is handy for people who are searching for an old friend or relative. So, anyone who needs details about names, phones numbers, email addresses can benefit from using this app. But, have in mind, BeenVerified cannot help you do background checks on your potential employees.
However, if you need assistance during your recruitment process, you can try out VIVAHR software. It can help you post job postings, manage candidates, and collaborate with your team.