Engage Cleveland Job Board review with pricing, key information, and FAQs.
Engage Cleveland Job Board is a niche social media site where people can create profiles, post jobs they are looking for or available to work with, find networking events in the Cleveland area. The website also offers advice on how-to resumes and interviews communicating through blog posts.
The site is a valuable resource for companies in the community looking to recruit new employees. It also proves to be an invaluable tool for job seekers who need help connecting with like-minded individuals or employers.
Review
The Engage Job Board website is a Cleveland-area job board social media site that provides an online forum for all those looking to get hired or find jobs. The site includes features like blogs, networking events, and helpful advice sections. This niche social media site allows you to connect with employers in your field of expertise or work location and other job seekers.
The Engage Cleveland Job Board has been rated very highly among employers. The website provides them with an easy way of finding qualified candidates, and it also allows job seekers to find jobs in their area.
The site also allows users to sign-up so they receive email notifications about new postings as soon as they are available – perfect when you're looking for something fast-paced like an internship or entry-level position where there might be many applicants vying for that one spot! It has been featured by Forbes Magazine (2016), who said, "It's not worth investing time into résumés if a specific opportunity doesn't exist."
Highlights
Helpful blog posts for those looking to get hired or find jobs
Job listings and networking events
A variety of features that allow users from all walks of life to use their skills
Limitations
The site is too niche to serve the needs of everyone.
Some employers might find it difficult to post their job openings on a social media platform, which has resulted in some not using this resource at all.
Reputation
The Engage Cleveland Job Board has been rated very highly among employers, making it an excellent resource for employees. The website also means that qualified candidates can easily keep up with job opportunities in their area.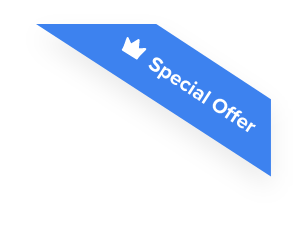 Joshua F.
Redline Electric & Solar

"The best recruiting platform on the market! VIVAHR allowed us to create a dashboard and applicant experience like no other!!"
Get more applicants from the
Best Job Boards
Post for free to 50+ job boards
Unlimited Job Postings
Unlimited Applicants

How to Post a Job on Engage Cleveland Job Board?
To post a job on Engage, simply click "Post Job" in the top right corner of the screen. After filling out basic information about your company and position requirements, they will provide you with instructions for submitting an image or video file that can be uploaded directly from your computer system. Once submitted, the ad is live within minutes.
Engage Cleveland Job Board Pricing
Job postings by Employer Members of E!C are free, and non-members can post a 60-day advertisement for $200.Posting on our nonprofit discounts 20% off. This reduces your post to $160 while also reaching over 42,000 young professionals with a cross-promotion opportunity.
Engage Cleveland vs. Midtown Cleveland Job Board
Engage Cleveland (partnered with Jobs Clearinghouse) is a not-for-profit corporation dedicated to the economic development of these adjacent neighborhoods by providing services for residents, business owners, property owners, and entrepreneurs. The Midtown Cleveland Job Board is a reliable resource for living in the Midtown, Tremont, Ohio City, and Greater Cleveland neighborhoods. The board offers a listing of employment opportunities and posts only jobs that meet the community's needs.
Frequently Asked Questions
What is Engage Cleveland?
Engage Cleveland is a job board that connects employers with people looking for work, making it easy to find their next opportunity. Engage has relationships with over 150 top companies in Northeast Ohio and offers many different opportunities, including part-time jobs, full-time positions, internships, and more. The map at the bottom of this page will show you the company's location you are interested in.
What kind of jobs are on the Engage Cleveland Job Board?
They offer various positions in many industries: manufacturing and distribution, finance and services, communications and media, education. They also have contracts with local governments, which has helped them find openings for public sector employees such as police officers or firefighters.
How does Engage Cleveland help the hiring process?
Engage Cleveland offers a dedicated team of recruiters who work with employers to create and manage job postings. They also have an in-house recruiting staff, which facilitates onsite interviews and phone screenings for potential candidates.
What information is needed to post or apply for jobs?
The Engage Cleveland Job Board requires employers to post a job description and contact information. The applicant must include their resume, which is then screened for compatibility with the position they are applying for.
Is Engage Cleveland good?
Engage Cleveland is an excellent resource for finding a job in the Greater Cleveland Area. Since their founding, they have compiled over 300,000 jobs and are dedicated to providing tools that make it easier for employers and employees to find what they need.
What if I don't live near Cleveland?
If you're looking for a job in the Greater Cleveland area, Engage Cleveland is an excellent resource. If you're not local to this region, they also have links with other organizations that offer jobs across the United States.
What if I don't find what I'm looking for?
If you can't find something on their website or call them, Engage Cleveland has a job board with jobs from the Greater Cleveland Area. The website also lists local organizations that offer programs and training opportunities for those looking to transition into different fields or work as independent contractors.
Where did the idea for Engage Cleveland come from?
The idea for a job board specific to Northeast Ohio began in late 2013 after many of their team members noticed there were no well-defined resources online or on social media platforms. The creation of this website would fill a need they saw as both current and future Northeast Ohio employers.
Can I list more than one position in a single submission?
Engage Cleveland posts new job listings on the site nearly every day, and we also provide an email notification service to be notified of any new postings. The maximum number of jobs that can be listed in one submission is five positions. Our goal at Engage Cleveland is to engage with our visitors by providing a better experience than what they would find on other job boards.