Are you looking to hire a Chiropractor to join your company? Then you are in the right place. This Chiropractor Job Description Template includes a list of the most important responsibilities and requirements for this position. We know it's not that simple for everyone to write a good job description that will gain the attention of many applicants; that is why we are here to help.
With our applicant tracking system, you can use this Chiropractor Job Description Template to attract qualified candidates, hire the employees you see fit, and save a lot of time. This template is customizable; you can add additional requirements or descriptions and post them to job position sites. We love making this process earlier for you.
What is a Chiropractor?
Chiropractors are people who help patients with neuromusculoskeletal system problems. They assist in creating treatment plans that help with patients' pain management and lifestyle improvement. Generally, chiropractors have a holistic approach to treatment and use a combination of massage, diet, exercise, and spinal adjustment manipulation to treat patients in need.
Look for candidates who are observant and pay great attention to detail. Be wary of candidates who are not communicative and don't have patience or empathy.
Related Job Titles for Chiropractor
Massage Therapist
Physical Therapist
Occupational Therapist
The Top Chiropractor Skills
| | |
| --- | --- |
| | |
| | Patients should feel comfortable during treatment, some might even be scared or a bit cautious. Your job is to make them feel at ease, with your friendly demeanor and great listening skills. Asking your patient the right questions and having good communication can help you identify pain areas faster and perhaps help you prepare treatment plans faster. |
| | This position requires a lot of strength and stamina. You will most likely be on your feet all the time and using your arms and body to help patients with their injuries and other problems and pains. Being in good health means you can do long hours and see many patients a day without feeling worn out. |
| | Chiropractors should have a good sense of organization. They must keep patient records in check and updated, have an organized work schedule, and operate efficiently. One cannot be a successful chiropractor without understanding the importance of good organization. |
| | Being a chiropractor can be a sensitive job, it also requires you to be very observant and pay attention to not only the patient's needs and comfort but also their condition. You are expected to have great knowledge of conditions, treatment, and neuromusculoskeletal injuries, knowing how to identify them and paying attention to the right areas is crucial. |
| | Patients can sometimes be in big pain or afraid and stressed. Your interpersonal skills should come into play. Empathy is a great skill to have, it will help you connect with your patience and make them feel like they are in good hands. Some treatments take a while, results might not come right away, but a good treatment plan and patience can help you reach your goal when treating patients. |
Chiropractor Job Description Template (Free)
We are searching for a caring and experienced chiropractor to join our team and assist patients with impairments of the neuromusculoskeletal system and muscle, bone and nerve injuries, especially those with neck and back pains. Being a chiropractor in our clinic is challenging. You'll have the chance to show your skills in many tasks. Some of these include injuries and health concerns discussion, ordering tests, checking a patient's condition and lifestyle. But, you'll also need to apply treatment and give advice about pain management.
As a chiropractor, you should always pay attention to detail, have great listening skills, and have great knowledge of musculoskeletal and nerve injuries and how to treat them by creating a treatment plan for each patient.
To succeed in this job, you should have excellent communication skills, be kind, and listen to patients. Analyzing symptoms, giving treatment, or recommending other specialists is also needed.
Chiropractor Duties & Responsibilities:
Giving patients advice on improving their lifestyle, nutrition stretches, and exercise plans
Keeping detailed records of patients conditions and care as well as tracking progress
Keeping up with current developments in the field and attending conferences
Understand patient's conditions better by performing x-rays, ultrasounds, and tests
Referring patients to other specialists and doctors when needed
Administering spinal manipulation, massage, adjustments, and holistic treatments
Listening and paying attention to learn about patients injuries and identify their health concerns
Create a thorough and effective treatment plan to help the patients with their issues
Chiropractor Requirements:
Doctorate of chiropractic
Valid malpractice insurance and state license
Depending on position, a specialization in an aspect of chiropractic might be needed.
Great communication skills
Strong, active listening skills
Ability to identify the patient's condition based on observations
In-depth knowledge of conditions, treatment, and neuromusculoskeletal injuries
Good understanding of therapies, exercises, and stretches that can help patients with their health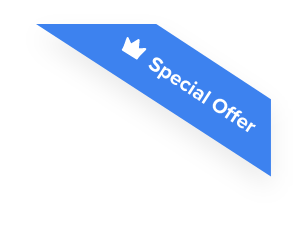 Joshua F.
Redline Electric & Solar

"The best recruiting platform on the market! VIVAHR allowed us to create a dashboard and applicant experience like no other!!"
Get more applicants from the
Best Job Boards
Post for free to 50+ job boards
Unlimited Job Postings
Unlimited Applicants

Sample Interview Questions For Chiropractor
Once you gather all the received applications, you can use these sample interview questions for a chiropractor. These can assist you during the hiring process and help you opt for the proper candidate for the job.
Personal 
Why did you want to become a chiropractor?
What would you say are some of your strengths as a chiropractor?
Where do you see your career going?
Human Resources
How would you handle a patient in great pain?
Have you ever disagreed on a treatment plan with a colleague?
Describe a difficult situation where you were able to help a patient in need?
Management
Do you have any experience with healthcare information software?
How do you manage multiple patients?
How would you approach a new patient?
Technical Skills and Knowledge
If a patient was in a car accident, how would you handle their neck and back?
Have you ever referred a patient to a specialist or doctor? Why?
What are the Educational Requirements For a Chiropractor?
To become a chiropractor, one must earn a Doctor of Chiropractic degree and receive a state license. To become a chiropractor it may take up to four years of education. This job needs an undergraduate degree at least.
How Much To Pay a Chiropractor When Hiring
Real Estate Managers can earn between $53.10 and $128.45 per hour. Their median annual salary is $154,245, meaning $74.55 per hour. These salaries depend on the place of employment, educational background, and previous experience.
Frequently asked questions about a Chiropractor
Can chiropractors work at other medical practices, or must they have their own office?
Chiropractors can work at private practices, hospitals, and clinics or as associates. There are many options for employment if you are not interested in investing in your own practice.
Are chiropractors able to prescribe medication?
Chiropractors are not allowed to prescribe medication because they are not licensed to do so; they can recommend you to other doctors or specialists. Chiropractors practice holistic approaches, focusing on exercise, nutrition, and physical adjustments.
Are chiropractors doctors?
No, chiropractors are not medical doctors. They use the doctor title, but anyone who earns a doctorate in any field can use it.
What is the job outlook for chiropractors?
A 7% increase each year, according to the Bureau of Labor Statistics. Most people come in because of back issues, and millions of people visit chiropractors each year. This is a steady job that is always in demand.
Similar Job Descriptions as Job Title