Every stage of the hiring process is difficult in and of itself. But don't let this deter you; you've got the perfect crew on your side. Different companies use different metrics, which may vary depending on the function. Choose the criteria that are most important to you by using VIVAHR's customizable scorecards. Your group can vote, resulting in an application score that is comprehensive and very relevant. With VIVAHR software, we're going to provide you with this detailed and FREE Chemical Engineer Job Description Template.
As an employer, you should be aware of everything in this job description. Don't undervalue the impact of social media when it comes to recruiting. VIVAHR encourages social sharing, which might be the difference between a speedy and no-hire situation.
What is a Chemical Engineer?
Chemical engineers are frequently hired to enhance and refine chemical production procedures in a laboratory setting. Chemical engineers create and test new instruments for correctly constructing a drug, domestic product, or tech item, and they adopt safety protocols to prevent danger while working with volatile chemicals and heavy gear.
Their job entails applying biology and chemistry ideas to a manufacturing or processing environment while staying within the confines of safety requirements. Chemical engineers visit various work locations to advise and train producers, collect samples for research, update procedures, and solve difficulties at manufacturing plants.
Related Job Titles for Chemical Engineer
Chemical Process Engineer
Process Engineer
Process Development Engineer
The Top Chemical Engineer Skills
| | |
| --- | --- |
| | |
| | Research skills might help you come up with new ideas and see things from different angles. These abilities are particularly useful when creating a new notion or refining an old one. Research skills might also assist you in troubleshooting a problem that arises throughout the production process. You'll need an analytical mind and a thorough comprehension of the materials and procedure to build great research abilities. |
| | Chemical engineers are responsible for designing new facilities, processes, and equipment, among other things. Chemical engineers need design skills since they aid in the development of new products in the chemical, energy, agricultural, and other related industries. Designing is a comprehensive skill set that entails using science, math, and computer abilities to create the desired workflow. |
| | Observing, measuring, categorizing, testing, inferring, forecasting, and communicating are examples of science skills. Because a chemical engineer applies scientific concepts and methodologies to chemical and technical processes, it is critical that you have a thorough grasp of scientific disciplines relevant to your field and know how to apply them in real-world circumstances. |
| | Math abilities enable you to use mathematical formulae and strategies to solve difficulties. Chemical engineers are frequently expected to be able to do rapid and precise calculations such as addition, subtraction, division, and multiplication. Thermodynamics, laboratory investigations, and process design all benefit from mathematical knowledge. |
| | Computers are now used in almost every industry to automate and streamline job operations. In the course of your work as a chemical engineer, you may be required to utilize specific computer programs and apps. Computer skills may help you accomplish your job more efficiently, whether you're analyzing data or creating a new design. |
Chemical Engineer Job Description Template (Free)
We're searching for a creative, team-oriented Chemical Engineer with extensive scientific and industrial expertise and a knack for process improvement. The chemical engineer will install, evaluate, and improve processes, equipment, and plants both in the office and on the job. You'll also collaborate with other engineers and team members from various backgrounds to understand project objectives, create and offer solutions, and assist with project implementation, troubleshooting, and evaluation.
To be a good chemical engineer, you must be well-informed, communicative, attentive, organized, and dedicated to achieving project objectives. Strong interpersonal, time management, and presenting skills are also required. Are you ready to go on this adventure with us? Apply now!
Chemical Engineer Duties & Responsibilities:
Solving issues and improving processes by applying scientific, mathematical, and engineering ideas.
Creating, developing, executing, evaluating, and adjusting plans to ensure that the company's objectives are met.
Observing and researching industrial processes in order to improve efficiency and quality.
Compiling and analyzing data with the use of computers.
Creating protocols for trash management and safety.
Traveling to work sites and locations to gather information about project requirements and to develop, implement, troubleshoot, test, and enhance processes, equipment, and facilities.
Assisting with the creation of budgets and schedules.
Chemical Engineer Requirements:
Chemical engineering bachelor's degree.
More education or experience may be highly sought.
Strong chemistry, mathematics, biology, and engineering fundamentals knowledge.
Ability to work with people and communicate with them, particularly those who do not have a technical background.
Computer literacy.
Problem-solving, oral and written communication, presentation, and project management abilities.
A strong desire to travel.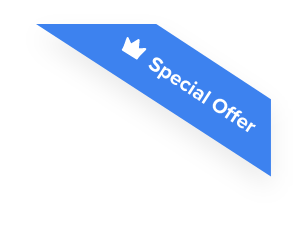 Joshua F.
Redline Electric & Solar

"The best recruiting platform on the market! VIVAHR allowed us to create a dashboard and applicant experience like no other!!"
Get more applicants from the
Best Job Boards
Post for free to 50+ job boards
Unlimited Job Postings
Unlimited Applicants

Sample Interview Questions For Chemical Engineer
Use these Chemical Engineer interview questions as a guide once you've gathered all of the applications. These might help you narrow down your top choices and explain your preferred possibilities.
Personal
Describe the type of management you'd like to work with.
How much do you expect to get paid?
Is it possible for you to work on confidential projects if you have a security clearance?
Human Resources
Describe the most difficult engineering project you've ever worked on.
Give an example of a technical report or presentation that you were in charge of.
Explain a moment when you had to address an engineering challenge using logic.
Management
Describe a time when you put your leadership skills to good use at work.
What procedures do you use to ensure that any errors in your work are caught?
What is your management style?
Technical Skills and Knowledge
Unit operations and unit processes are frequently encountered by chemical engineers. Can you explain the difference between them in your own words?
As a chemical engineer, you're familiar with the fundamental components of raw materials. Could you explain the material requirement planning procedure to me?
Different businesses employ various types of equipment, but you should be familiar with the essentials from your training. Could you provide me with an example of some common chemical engineering equipment?
What are the Educational Requirements For a Chemical Engineer?
Chemical engineers with a bachelor's degree in chemical engineering or a related subject from an authorized school are considered entry-level.
After four years of service, entry-level Chemical Engineers must pass the Fundamentals of Engineering (FE) test and obtain their Professional Engineering (PE) License.
Experienced individuals having a PE license may be favored for higher-level roles or those with more complicated duties. A master's degree in chemical engineering may be necessary for administrative or research positions.
How Much To Pay a Chemical Engineer When Hiring
Chemical Engineers usually earn from $30,000 to $126,500 per year, and their median annual salary is around $83,263. The hourly wages range from $15 to $61, and the median hourly pay is $40.
Frequently asked questions about Chemical Engineer
What is the difference between a Chemist and a Chemical Engineer?
Chemists and Chemical Engineers both employ scientific research and understanding of a substance's attributes to achieve their objectives, but Chemists create and test new ideas, whilst Chemical Engineers prefer to turn current notions into usable products.
Chemical Engineering is an interdisciplinary subject that combines chemistry with physics, arithmetic, and industrial experience. Chemists do research and development on a small scale, whereas Chemical Engineers use chemicals on a big scale to provide novel compounds to the user.
Chemical engineers may operate in a lab on occasion, but they are more likely to work in an industrial setting.
What different sorts of Chemical Engineers are there?
Pharmaceutical manufacturers, academics, petroleum processors, and product makers are all common jobs for chemical engineers. Electroplating Engineers, Principal Scientists, Product Engineers, and Chemical Process Maintainers are all examples of Chemical Engineers.
Chemical engineers can also focus on a specific chemical or solution, such as lubricants, glidants, polymers, fibers, insecticides, and fertilizers.
Chemical engineers of all sorts research the effects of the chemicals they deal with on the people who use the goods they create, ensuring that diverse chemical combinations are safe in the short and long term before, during, and after production.
What characteristics make an excellent Chemical Engineer?
Chemical engineers are extremely creative problem solvers who may apply their advanced knowledge to discover new applications for the planet's natural and artificial compounds. They are self-assured leaders who can lead a team and resolve problems on their behalf.
Chemical engineers who are successful can analyze all of the variables in a scenario and design a product that meets a specific demand.
A competent Chemical Engineer appreciates evaluating processes to enhance their efficiency and organization, as well as having the interpersonal communication abilities to communicate new systems to others.
What should you look for in a resume for a Chemical Engineer?
A Chemical Engineer's CV should emphasize their education, including relevant courses and research works.
Look for employment tasks that entailed dealing with specialist chemical engineering equipment like spectrophotometers, chromographs, and infrared light instruments in their experience part of their CV.
Chemical Engineers who have worked in a product-oriented manufacturing setting have a better chance of succeeding.
Similar Job Descriptions as Chemical Engineer