If you're looking for a trustworthy and dedicated band manager to help you handle day-to-day responsibilities, our applicant tracking system can help. In addition, we provide a Band Manager Job Description Template to help you communicate your needs and find the best candidate out there. The following template is free to download and easy to adjust to your specific requirements. It contains all the necessary information about what's required from the band manager position, so you can use it to attract only the most suitable individuals for the job. Furthermore, the VIVAHR software can help you post the template on all the relevant job posting sites and reach different candidates.
Band managers or artist managers are known to be in charge of the business side of a band. Because band members are usually great at the creative side of things and not so great at promoting themselves and running the business in general, band managers are there to help. The manager's position is designed to help creative people do what they're best at without dealing with bothersome daily duties. Band managers are also there to secure record deals, negotiate contracts, manage finances, and overall, help bands navigate the confusing world of the music industry.
Related Job Titles for Band Manager
A&R Manager
A&R Scout
Account Executive
Account Manager
Accountant
Administrator
Artist Manager
Band Manager Job Description Template (Free)
We are looking for a passionate and trustworthy band manager to join our team and manage our business. Our band manager will be responsible for various duties, including promotion, booking, and contract negotiations. This position is ideal for someone who has experience in the business and marketing industry because we need someone to carry out marketing tasks and media pitches and handle our budget.
Because we are always on the go and driven by artistic creativity, our brand manager needs to be flexible and handle various duties and responsibilities. We would like to have someone with strong communication skills and the necessary knowledge about everything business-related. Our ideal candidate should also be passionate about music and have excellent organizational skills. If you think you have what it takes to join our team, don't hesitate to contact us.
Band Manager Duties & Responsibilities:
Booking gigs, negotiating deals, and developing schedules.
Attending the band's performances and ensuring all members attend band practice sessions regularly
Resolving potential conflicts among band members
Ensuring all band members attend interviews and performances and meet project goals
Overseeing musical projects and organizing events
Act as a liaison between different bands and music performers in the industry
Staying within budget and meeting project goals
Developing and meeting strategies to promote the band's music
Securing record deals
Advising bands on career decisions
Band Manager Requirements:
High school diploma or Bachelor's degree in Music Management or Marketing and Finance
Proven experience as a band manager
Knowledge of the music industry
Persuasive character and experience in negotiation and networking
Ability to handle stressful and difficult situations
Exceptional communication skills
Excellent organization and attention to detail
Problem-solving and decision-making skills
Trustworthy and creative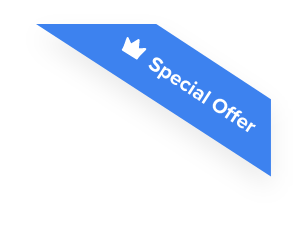 Joshua F.
Redline Electric & Solar

"The best recruiting platform on the market! VIVAHR allowed us to create a dashboard and applicant experience like no other!!"
Get more applicants from the
Best Job Boards
Post for free to 50+ job boards
Unlimited Job Postings
Unlimited Applicants

Sample Interview Questions For Band Manager
Here are some sample interview questions for band managers that can help you narrow your choices and pick the best person for the job:
What are your techniques regarding promotion and marketing?
How do you motivate band members to comply with project goals and follow the schedule?
How do you stay on track with changes in the music industry?
What previous experience do you have as a band manager?
What do you know about our band and what do you think about it?
Do you see something we could improve in our marketing strategy straight away?
What do you think is the most challenging part of the band manager position?
What are the Educational Requirements For Band Managers?
A band manager position requires a Bachelor's degree in the music business or music management. Band managers should follow programs focused on the creative and business aspects of the music industry. For example, if you want to become a band manager, you will take Visual and Performing Arts and attend Musical Arts courses. These often include business management lessons, record company operations, music publishing, legal issues in the music industry, and similar.
How Much To Pay Band Managers When Hiring
Based on the job and the experience, the range will vary quite a bit. According to the Bureau of Labor Statistics, a Band Manager's median income in 2019 was $46.72 per hour or $97,170 a year. Band managers may also receive commissions from 15 to 25 percent of the band's gross earnings, plus compensation for travel and other extra expenses.