On the employment market, a good Animator may be difficult to come by. As a result, we've here to help you with the right assistance. If you utilize VIVAHR's FREE Animator Job Description Template, you'll be well on your way to hiring a new team member. When it comes to candidate search, having the appropriate team on your side is crucial.
VIVAHR software is our plan for making the recruiting process easier for you. Follow our advice for locating individuals and tailoring your qualifications to each position. You'll have a better chance of finding the right individual for the job this way.
What is an Animator?
An animator develops a large number of pictures that are used to create animation in films, advertising, television shows, and video games. They usually focus on one of these media and may specialize in a particular aspect, such as characters, setting, or backdrop design. Animators almost always work using computer software. They're part of a team that includes other animators and artists who work on projects together.
Related Job Titles for Animator
Graphic Designer
Production Assistant
Painter
The Animator Title Skills
| | |
| --- | --- |
| | |
| | To develop an original character or design, animators employ sophisticated artistic ability and creative thought to convert features and story aspects into meaningful graphics. They must also construct a scenario that is clear and entertaining for the viewer from a concept, script, or storyboard. |
| | Problem-solving abilities are also used by these experts to generate visuals with clear, precise, and frequently universal meanings. They must employ critical thinking to anticipate what an audience needs in order to properly comprehend a scenario or character, and then translate that requirement into their designs. |
| | Animators must have a good sense of color and shape, as well as their impact on an audience. When creating deliberate design decisions and ensuring that photos are free of continuity concerns, they apply their attention to detail. |
| | Animators can produce high-quality work under tight constraints by using skills like organization, goal-setting, and job scheduling. Some processes may need to be finished before others, so these professionals may arrange their contributions to a project depending on how long each step should take to stay on track. |
| | Because animators are usually part of a creative team, efficient communication ensures that they completely grasp the project's scope, goal, and style, as well as that they can apply feedback to their own work and offer feedback to others. Furthermore, knowing their function in the larger project might help these experts finish work on time so that other team members can go on to the next phase. |
Animator Job Description Template (Free)
We're searching for a creative Animator with knowledge of animation techniques, foundations, and programs. The animator will go over scripts and talk with customers to better understand project requirements, as well as produce storyboards and animations and aid with editing. You should be able to collaborate well with others, as well as knowledgeable and dependable.
You must be adaptive, inventive, and sensitive to guidance in order to be a good animator. Also, it would be good if you possess strong interpersonal and communication skills and computer proficiency.
Animator Duties & Responsibilities:
Understanding the needs of the customer and the production team, evaluating screenplays, generating storyboards, and producing and editing animations.
Creating animations with the use of software and other methods.
Listening to customer input and making changes to the animations to better fit their needs.
Assuring that the finished product meets the client's requirements and is delivered on time and within budget.
Presenting animation to the customer for approval.
Providing information in a visual style using creativity and artistic approaches.
Learning new apps and keeping up with industry trends and advancements.
Animator Requirements:
Computer animation, visual arts, graphic design, or a similar field requires a bachelor's degree or certificate.
It may be preferable to have more education, experience, or skill with specialized animation software platforms.
Portfolio.
Interpersonal, communication, presentation, and computer abilities are all essential.
Animation, narrative, and character development approaches are all techniques that you should be familiar with.
Detail-oriented, adaptable, and responsive to feedback and instruction are all desirable qualities.
Ability to create animations and solve challenges solo or as part of a team.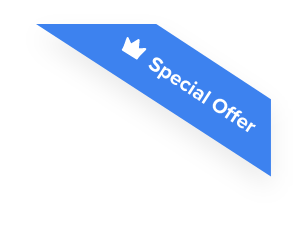 Joshua F.
Redline Electric & Solar

"The best recruiting platform on the market! VIVAHR allowed us to create a dashboard and applicant experience like no other!!"
Get more applicants from the
Best Job Boards
Post for free to 50+ job boards
Unlimited Job Postings
Unlimited Applicants

Sample Interview Questions For Animator
Once you've gathered all of the applications that have been submitted, you may use these sample interview questions for Animator, These may assist you in narrowing down your options and selecting the best-qualified person in the final round.
Personal 
What made you want to apply for this position?
What motivates you?
How can you stay on top of the latest animation trends?
Human Resources
What has been the highlight of your professional life so far? What about the project that you despise the most?
How well do you perform in teams?
Describe a moment when your team or client refused to accept your suggestions. What exactly did you do?
Management
What is your time management advice?
Have you ever been behind on a project deadline? What exactly did you do?
Do you like multitasking daily?
Technical Skills and Knowledge
What's the best way to make a storyboard?
What animation programs do you use?
What would you do if your designs were repeatedly rejected by a client?
What are the Educational Requirements For an Animator?
A four-year bachelor's degree in animation, visual arts, graphic arts, or related areas is preferred by most businesses. Some animators may choose to enroll in an accelerated program, which often leads to a two-year associate degree and can help them land entry-level jobs faster. Some people go on to get a bachelor's degree to hone their talents and get more advanced experience.
How Much To Pay an Animator When Hiring
Animators often earn between $26,000 and $85,500 per year. Their median annual salary is around $62,591, and the hourly wages range from $13 to $41. The median hourly pay is $30.
Frequently asked questions about Animator
What credentials does an animator need? 
A bachelor's degree in animation, computer animation, computer graphics, fine art, or another similar field is often required by employers. Employers need candidates with a solid portfolio, excellent technical capabilities, and great teamwork and time-management abilities. Additionally, communication and computer abilities are essential.
How does one go about becoming an animator?
In addition to a bachelor's degree in animation or a related field, aspiring animators can get experience through internships. During their studies, most top animation schools provide one or more internship options. Many interns are employed by the firm once they complete their internship.
What is the average number of hours animators work? 
Most animators have a set schedule, usually working a minimum of 40 hours each week. When deadlines loom, they may be forced to work overtime, including evenings and weekends.
What can a person do with an animation degree? 
Animation graduates can find work in the film and video industries, television, game design, and mobile technology, thanks to a rising need for animation, visual effects, and computer graphics in video games, movies, television, and mobile devices.
They can also work in advertising, public relations, and other similar fields. Motion picture and video, computer systems design and associated services, software publishers (including games), advertising, public relations, and related services, and other information services are the industries with the highest levels of employment for animators (in order).
Is animation a long-term profession? 
From 2016 to 2026, the employment of multimedia artists and animators is expected to expand by 8%. This is roughly on par with the national average for all vocations. The predicted expansion will be fueled by increased demand for animation and visual effects in video games, movies, and television.
Furthermore, a surge in the need for computer graphics for mobile devices, such as smartphones, will result in more employment openings. Advertising jobs are expected to expand at a pace of 10%, which is faster than the average for all occupations.
Similar Job Descriptions as Animator