Have an open position at your company for an Account Manager? Here is a Free Account Manager Job Description Template that you can post to VIVAHR's job posting site. Your job description is your selling point to draw the ideal Account Manager's attention for your company. Add any job details, company information, and additional information that will make your Account Manager job description stand out from the rest.
An Account Manager's role in a company consists of being a link between a client and the company. An account manager typically handles the needs and issues of established clients. Mainly an account manager performs specific tasks and duties for a client account to further retain client business.
What is an Account Manager?
An account manager is a person who focuses on the success of one or more accounts. They are responsible for managing all relationships with that customer, from initial contact to long-term planning and strategizing. Account managers also work in tandem with other departments, such as marketing and sales teams, to build strong connections between their company's products/services and customers' needs.
The main goal of an account manager working within this Sales department is to close deals by generating leads using data analysis tools provided by the business analytics team. Marketing – Account managers may handle industry research projects which provide insights into competitors' strategies, among others, liaising with suppliers to generate new insights for marketing purposes and working cross-functionally with the business analytics team to analyze data. Customer service – The primary responsibility of this department is to provide quality customer support, address client concerns or complaints, and comply with all regulatory requirements.
Related Job Titles for Account Manager
Customer Success Manager
Account Supervisor
Client Relations Manager
Account Manager Job Description Template
If you are an Account Manager looking for an exciting and fast-paced opportunity in a growing company environment, look no further. We're looking to expand our team with the newest member responsible for leading all customer service efforts and administrative duties. This position requires someone who is detail-oriented and can work independently while providing quality results daily!
You will be responsible for working continually with key decision-makers, executives, and stakeholders. Your communication between them and our company is crucial to maintaining the highest level of satisfaction.
Account Manager Duties & Responsibilities
Communicate project requirements, progress, and expectations between client and team members.
Directing efficient and successful delivery of our solutions according to the project scope and requirements
Act as an advisor with your customers to coach them and educate them on our top services
Deliver presentations to customers reporting on progress and completion of a project
Training peers and co-working on useful tools and communication patterns
Analyzing customer retention rates
Account Manager Requirements
There are many soft skills needed for the Account Manager role; however, here is a list of must-haves:
Professional communication style
Marketing experience
Sales experience
Experience in project management or previous Account Manager roles
Excellent listening and resolution skills
The ability to work with people in high-stress situations and continue to perform
The ability to work with a team and take on tasks as needed
High school diploma with a Bachelors degree in a similar industry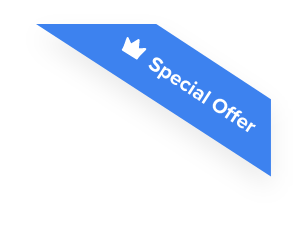 Joshua F.
Redline Electric & Solar

"The best recruiting platform on the market! VIVAHR allowed us to create a dashboard and applicant experience like no other!!"
Get more applicants from the
Best Job Boards
Post for free to 50+ job boards
Unlimited Job Postings
Unlimited Applicants

What Does an Account Manager Do?
A typical workday for an Account Manager involves establishing relationships with the company's clients. An account manager builds a strong relationship with clients by conveying information between clients and companies regarding services. Also, an account manager ensures customer satisfaction and provides assistants to resolve any issues.
Sample Interview Questions For an Account Manager
If you are hiring an Account Manager, these questions can help narrow options until you find the ideal candidate:
What brought you to becoming an Account Manager?
Why do you want to be an Account Manager for this company?
How do you approach a client account that displays being unsatisfied?
How do Account Managers play a vital role in customer satisfaction?
Tell me how you would manage and organize your communication with clients.
Tell me about a time you had a significant obstacle that had to be addressed. What did you do?
How do you coordinate with sales associates to ensure excellent customer service?
Why is an Account Manager role so important to you?
Why do you think you would be a good fit for this company?
What are the Educational Requirements For Account Manager?
Typically Account Managers have completed a bachelor's degree program in business, marketing, communications, or public relations. In addition to receiving a bachelor's degree, many Account Managers have obtained years of extensive on-the-job training and experience.
How Much To Pay an Account Manager When Hiring
Based on the job and the experience, the range will vary quite a bit.  According to the Bureau of Labor Statistics, Account Managers' median income in 2018 was $59.72/hour or $124,220 a year. The job market for Account Manager over the next ten years looks to grow by 8%. In addition, compensation and pay can vary based on your local city and state.
Similar Job Descriptions as Account Manager