Have employee turnover nightmares? 🙂 Jokes aside, the turnover rate seems to be increasing nowadays, especially after one year of work within a company. The question is – why is this happening? The potential reason is low employee recognition. What can you do to show employee appreciation? Focus on some of our best work anniversary gifts ideas!
Today we are talking about sweet and thoughtful ways to show your team members you value them. Of course, don't limit yourself to using these ideas only for work anniversaries. You can surprise your employees for their birthdays, finished projects, and much more!
Let's go and find the perfect work anniversary gifts for your coworkers!
How to Prepare for Employee Work Anniversaries?
Work anniversaries are exact things. That means you can take steps and prepare for this special occasion. Before we jump to the gift examples, let's take a look at some preparation tips.
Keep Track of Employees' Milestones
This might seem obvious, but it never hurts to mention. Keep track of your employees' start working days and other important dates. It would be good to organize these dates within a calendar, so you don't miss anything. You can keep track of the upcoming employees' work anniversaries, birthdays, and other milestones. Don't forget to set up a reminder in advance! You don't want to rush frantically one day before the big event.
Create a Budget for Work Anniversary Gifts
Preparing your budget for work anniversaries is not all about the budget. When planning ahead, you'll have more time to think about the right gift for your employee. Not to mention you will also have a bigger budget to spend without stressing. Employees can see through last-minute gifts, and that screams depreciation! So, set the budget aside for every employees' work anniversary gift. This way, your employees would get well-planned and personal gifts.
Design Personal Gifts for Employees
I love random, generic gifts – said no one ever! 🙂 So, stay away from these kinds of presents and think of something unique that suits your employee's personality. What does your employee like to do in their free time? Do they have any hobbies, bucket list wishes? We all have them. So, make sure to find out (discreetly) what your employee likes and create a personal gift for their next milestone. It's so nice to make your team members feel special!
7 Thoughtful Work Anniversary Gifts
1. Branded Company Swag
Company swag is more than just a mug and a t-shirt. It comes with a unique sense of belonging. That's what any employee wants to experience. People like to be part of a team that builds something together. Try to make the gift even more special by imprinting your employee's name on the swag.
2. Personal Gift Basket
Who doesn't love gift baskets? They're unique, fun to open and explore, as they usually come with various mini gifts inside. You can let your creativity flow and make a personal gift basket for your employee. Gather other team members for some assistance. Together, you can think of various thoughtful items to place in the basket. You can also write down a thank you note and add it to the gift box.
3. Cute Potted Plant
Potted plants could be perfect work anniversary gifts, assuming your employee is not allergic to these. No joke, make sure you find out if your employee has any plan-related allergies and if they like plants in the first place. So, if you have a green light, you're good to go. A potted plant comes with inspiring symbolism – it will grow and flourish if you nurture it. The same applies to your employees. By giving your employee a plant, you tell them you will continue to value and appreciate them and help them grow within your company.
4. Creative WFH Gifts
It might be a bit more challenging to show appreciation to your remote employees. But, it's very possible. It's vital to show recognition toward your work from home employees, as they often feel disconnected from the team. Think of ways to show them they are part of the team. WFH gift packages could be a great idea. Of course, you can make custom ones and include things you think might help your WFH employees be productive and feel appreciated.
5. Home Cozy Gift
One of the great ways to surprise your employees is to give them a cozy relaxation package to enjoy at their homes. It's good to let your employees know you care about their well-being, as the turnovers are often caused by stressed-out and burned-out employees. So, try to think of the relaxation-related work anniversary gift that will put a smile on your employee's face.
6. Renewed Office Space
Reviving an employee's office could be a good gift idea for long-term career milestones. For example, you could think of new tech items your employee would like. This might be a little hard on your budget. But if you plan in advance, you could come up with some plan. If you can't invest in a few new items, try focusing on one your employee uses daily. This would make their work easier and be a great way to motivate your employees.
7. Hobby-Related Surprise
Hobby gadgets can always be exciting work anniversary gifts ideas. Find out what your employee likes to do in their spare time and dedicate the whole present to their favorite hobby. This way, you show that you care about employees' passions outside the workspace. Your team members would feel special because you made an effort to get to know them better and prepared the gift for something they enjoy doing in their free time.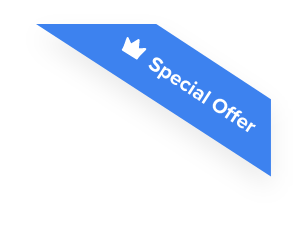 Joshua F.
Redline Electric & Solar

"The best recruiting platform on the market! VIVAHR allowed us to create a dashboard and applicant experience like no other!!"
Get more applicants from the
Best Job Boards
Post for free to 50+ job boards
Unlimited Job Postings
Unlimited Applicants

What is the Benefit of Work Anniversary Gifts Ideas?
By having work anniversary gifts ideas, you will always have the opportunity to show employee appreciation. This is essential, as the thriving company culture really makes a difference. If you want to have a company everyone enjoys working for, you should dedicate your time to employees.
Don't hold onto work milestones gifts only. Try to cheer your employees for no reason. You'd be surprised how recognition can sometimes motivate people more than pay! 🙂
Related Articles: