Every precise job description template includes the main skills, requirements, and responsibilities of a specific job title. When recruiting a new employee, you should comprehend all the details included to find the most suitable candidate. In order to find it, you need to collect all the necessary information and make the right choice. In this case, we are talking about a Game Animator. Our goal is to make your hiring process as easy as possible, therefore we created this FREE Game Animator Job Description Template that will assist you in your journey.
This template is customizable and ready to post on your job boards. We are also offering you our VIVAHR Software to make the most of your experience. Continue reading and enjoy the process!
What is a Game Animator?
Game Animators, or video game animators, are artists and developers specialized in video games. They combine art and technology to create video games, visuals, animations, characters, movements, and environments for video games. They are responsible for creating settings and behavior within the video game and making it visually attractive.
Game Animators constantly research new animation trends, findings and techniques, use the latest software and hardware to improve their performance. They work in entertainment industries or video production companies and collaborate with other animators, programmers, and developers to ensure that all designs are adhered to.
Related Job Titles for Game Animator
Web Designer
Graphic Designer
Game Developer
The Top Game Animator Skills
| | |
| --- | --- |
| | |
| | It is no surprise that creativity is the first skill in this list of skills. Game Animators should feel free to express their imagination and ideas in their work. Game Animators need to stand out and make each of their projects interesting and memorable. In the sea of video games, Game Animators are ought to develop their own intriguing animation style and the ability to accurately turn the real world into a fantasy world. |
| | Every kind of visual design demands close attention to detail. When it comes to game animation, attention to detail can help Game Animators increase their creativity and think deeper about every layout they work on. Even the smallest detail can make a huge difference between average animation, and the animation that captures the user's attention. Thanks to advanced technology, Game Animators are practically able to make the fantasy world come alive. |
| | Some may not think of this skill as such an important one for the role of Game Animator. However, it is actually quite the opposite. Game Animators can work in a team on group projects, or on individual designs. Whatever the project is, there is probably always a deadline. Game Animators would often have to work on a few projects at the same time, and each one will have a deadline. To avoid confusion, wasting time, and not meeting the deadline, Game Animators need to efficiently organize their plans and time. |
| | Technical skills and knowledge are the logical skills needed for this job. A great video game arises when Game Animators use both their imagination, creativity, and a variety of technical knowledge. Technical knowledge includes several important points: different programs, techniques, computer skills, software, and graphic design. |
| | Even though being a Game Animator involves a lot of sitting in front of a computer and developing ideas, that doesn't mean that a Game Animator shouldn't have excellent communication skills. Game Animators would often have to work in a team or lead topic-related projects or presentations and represent the company. Thus, being an excellent communicator is a big advantage. |
Game Animator Job Description Template (Free)
The expansion of video games and visual design brought a few new job possibilities in the digital and creative areas. Our video production company is aware of the situation and is looking for the perfect candidate to fill in the position of Game Animator. Your most important duties in this position would be to think creatively and implement your skill and knowledge in making video games. You would be responsible for creating visuals, special effects, animations, environment, characters, and their appearance and behavior. You will be required to think outside the box and use a variety of techniques, programs, and software to meet clients' or bosses' expectations.
Every successful Game Animator should be an open-minded, independent, adaptable, well-organized, team player, and tech-savvy. These traits are exactly what we are looking for in our new teammate. Aside from the individual tasks and projects that would be assigned to you, you will also be expected to work on group projects with the team and collaborate in brainstorming, editing, rigging, etc. Our goal is clients' satisfaction, therefore active listening and fulfilling every request is important. Depending on your improvement and position in the team, you may be asked to occasionally represent the company in seminars or events. If you recognize yourself in this description and you think you can reach your full potential working with us, apply now! We can't wait to meet you!
Game Animator Duties & Responsibilities:
Creating attractive visuals and special effects for video games
Creating characters, behavior, movement, environment
Using different programs and techniques to carry out the project
Collaborating with clients to understand their needs and requests
Collaborating with the team to meet clients' expectations
Listening to feedback and modifying the project if needed
Using creativity and imagination to make the best possible animation
Leading seminars or representing the company
Researching brand new trends and developing new skills and animations
Game Animator Requirements:
Bachelor's degree in animation, computer science, graphic design, or similar
Any further degree is an advantage
Proven previous experience as a Game Animator
Outstanding technical knowledge (rigging, modeling, skinning…)
Digital portfolio
Creativity and imagination
Excellent organization and time management skills
Great communication skills and team player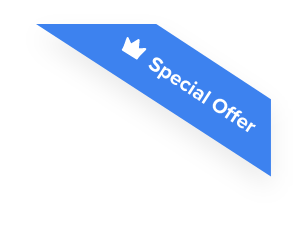 Joshua F.
Redline Electric & Solar

"The best recruiting platform on the market! VIVAHR allowed us to create a dashboard and applicant experience like no other!!"
Get more applicants from the
Best Job Boards
Post for free to 50+ job boards
Unlimited Job Postings
Unlimited Applicants

Sample Interview Questions For Game Animator
Once you gather all the received applications, you can use these sample interview questions for Game Animator. These questions might help you with the rest of your hiring process and choosing a suitable candidate.
Personal 
Do you have a favorite video game?
How would you describe yourself in 3 words?
What do you do in your free time?
Human Resources
What do you think creates a difference between our company and some others?
How many years of experience do you have as a game animator?
Have you ever thought about changing your job direction?
Management
What does your typical day look like?
What motivates you when you feel unproductive?
How do you keep track of current animation trends?
Technical Skills and Knowledge
How would you rate your rigging from 1-10?
What would you do if your boss or client keeps rejecting your work?
What are the programs and techniques that you are most successful in?
What are the Educational Requirements For a Game Animator?
The basic requirement for a Game Animator is a Bachelor's degree in animation, illustration, graphic design, computer-aided engineering, or a similar field. Any further degree is advantageous. However, if a candidate does not have any diploma, but has solid knowledge, experience, technical skill, and a portfolio containing completed projects, he will still have a chance. After all, a Game Animator best acquired knowledge and experience in the workplace.
How Much To Pay a Game Animator When Hiring
The average salary of a Game Animator depends on the experience, size, and reputation of the company and the exact role they have in a team.
Game Animators annually usually earn from $17,000 to $121,500, which calculates to the median salary of $51,259.
The approximate hourly wages are between $8 and $50. The median hourly pay is $25.
Frequently asked questions about Game Animator
What are the different types of Game Animators?
Some of the types of Game Animators are 2D Computer Animators, 2D Hand Drawn Animators, 3D Computer Animators, Stop Motion Animators, and Assistant Animators.
How many hours per week do Game Animators work?
Game Animators usually work regular business hours – 40 hours a week. They may sometimes work extra hours to meet deadlines.
What is the difference between a Game Developer and a Game Animator?
Game Animators are responsible for creative and visual aspects of a game, creating characters, environment, etc, while Game Developers deal with coding and technical aspects.
Similar Job Descriptions as Game Animator