Do you require assistance with your hiring process? We have a solution! As a starting point, use our FREE Volunteer Job Description Template and follow the instructions. You don't have to sift through a candidate's résumé to uncover phone numbers, email addresses, and other vital information using VIVAHR. Candidates may be quickly identified using their uploaded photos, and their social accounts can be viewed with a single click.
VIVAHR Software is a terrific method to make your hiring process more efficient. We provide you with the only Recruitment Management System on the market that gives your HR staff the resources they need to become recruitment marketing experts.
What is a Volunteer?
Volunteers handle Volunteer schedules and marketing activities for charitable organizations, healthcare institutions, and government agencies. They collaborate closely with local schools and other organizations to connect with volunteers and ensure that their organization has a robust volunteer base.
Their work includes hiring and training Volunteers for a range of projects or events, as well as creating Volunteer schedules in order to keep the business running smoothly. They may also be in charge of delivering verification documents to high school or college-aged volunteers so that they may obtain credit for their service hours.
Related Job Titles for Volunteer
Coordinator
Scheduler
Event Coordinator
The Top Volunteer Skills
| | |
| --- | --- |
| | |
| | Volunteers must be able to devote themselves to their cause or charity as a volunteer. They must select to volunteer for a cause that is important to them. Many volunteer organizations impose a monthly commitment of a specified number of shifts or hours. They must be able to plan around this promise and keep it. |
| | Because they will most likely interact directly with fellow volunteers and the people they assist, written and verbal communication is a crucial skill to have as a volunteer. If they volunteer as a tutor, for example, they must be able to give their pupils precise instructions. Similarly, if they're in charge of a group of volunteers, they'll need to be able to convey volunteer schedules, project plans, and other vital details. |
| | If they want to supervise a group of volunteers or manage a project, they'll need to be a leader. They must be able to encourage people and ensure that they remain productive as a leader. It's their obligation to remind people about their organization's mission and the vital work they accomplish. They must also be able to delegate efficiently, fulfill deadlines, and ensure that their team has the necessary resources. |
| | Certain volunteer projects need a strong work ethic. Having a happy attitude while maintaining a strong work ethic helps them to continue to serve others. If they're building buildings, for example, they'll need to keep their stamina up during their volunteer shift. Similarly, if they're serving a large group of individuals, they'll need to maintain their enthusiasm throughout each engagement. |
| | Volunteering necessitates a great deal of collaboration with others. Many of their jobs will demand them to collaborate with others, therefore it's critical that they have the necessary collaboration abilities. Team-building exercises, for example, can assist each team member to improve their teamwork abilities. Make an effort to get to know their fellow volunteers and find out why they are all passionate about the same subject. |
Volunteer Job Description Template (Free)
To join our group, we're looking for a dependable and trustworthy Volunteer. Completing tasks provided by the supervisor, supporting the organization's principles, and keeping a high level of professionalism with all stakeholders are among the volunteer's obligations. You should be punctual, follow directions, and improve the organization's general operations.
You must be able to display active listening and problem-solving abilities in order to be effective as a volunteer. Outstanding volunteers are conscientious, careful, and proud of their job. This is the place to go if you want to start something fresh and interesting. Let's accomplish this together. Submit your application now!
Volunteer Duties & Responsibilities:
Understanding your job and obligations, as well as the organization's policies and safety standards.
Acquiring the necessary training and asking questions if you have any concerns.
Completing all of the supervisor's tasks and reporting any problems as soon as possible.
Adhering to the organization's standards and safety requirements while doing duties.
Arriving for duty on time and maintaining a professional demeanor in all contacts with stakeholders.
Making recommendations for improvement where possible and appropriate.
Delivering presentations or reports.
When you're late or unable to complete your tasks, communicate with your supervisor or other key stakeholders.
Volunteer Requirements:
It's possible that necessary training will be required.
A desire to learn and collaborate as part of a team.
Professionalism and the ability to follow directions are required.
Respect and hard work.
Good time management and dependable transportation are essential.
A friendly demeanor.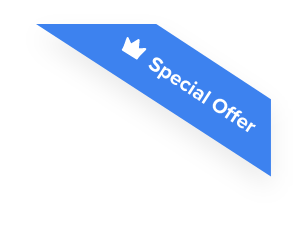 Joshua F.
Redline Electric & Solar

"The best recruiting platform on the market! VIVAHR allowed us to create a dashboard and applicant experience like no other!!"
Get more applicants from the
Best Job Boards
Post for free to 50+ job boards
Unlimited Job Postings
Unlimited Applicants

Sample Interview Questions For Volunteer
At this point in the employment process, try using these example Volunteer interview questions. These questions will assist you in selecting the best candidate for the job.
Personal
What are some of your interests?
Make a list of three adjectives that best define you.
What are you reading right now?
What is one of your proudest accomplishments?
Human Resources
How do you juggle several responsibilities?
Do you have any experience as a leader?
Describe an instance when you made a mistake and how you dealt with the situation.
Management
Describe an instance when you had to overcome a problem.
How do you juggle several responsibilities?
How many hours a week do you intend to volunteer?
Technical Skills and Knowledge
Do you have any experience as a leader?
Describe an instance when you made a mistake and how you dealt with the situation.
Tell me about an instance when you put feedback into practice.
What are the Educational Requirements For a Volunteer?
Most employers prefer to hire someone with a bachelor's degree. While there are no specific degree requirements for a volunteer, having a degree, coursework, or related work experience in areas such as nonprofit administration/management, social work, or resource management is often the most beneficial.
How Much To Pay a Volunteer When Hiring
Volunteers usually earn from $11,000 to $25,000 per year, and their median annual salary is around $20,363. The hourly wages range from $5 to $12, and the median hourly pay is $10.
Frequently asked questions about Volunteer
What makes a Volunteer different from a Training Coordinator?
Volunteer and Training Coordinator both handle volunteer and staff training. They do, however, focus on distinct aspects of their jobs and work in different contexts. Volunteers, for example, typically work with organizations or government agencies to ensure that their employers have the personnel they require to execute tasks and sustain operations. Throughout the day, they also oversee Volunteers.
Training Coordinator, on the other hand, is often employed by major enterprises or non-profit organizations. They are particularly interested in finding methods to enhance the onboarding and training processes at their organization.
When working for a nonprofit, a Training Coordinator focuses on establishing and implementing Volunteer training programs, whereas a Volunteer focuses on hiring and supervising Volunteers.
What are the responsibilities of a Volunteer on a daily basis?
A Volunteer normal day begins with a review of the work schedule to see which Volunteers are on duty. As volunteers arrive, they are greeted and assigned jobs based on current requirements.
Volunteers split their time between their office and the Volunteer work areas throughout the day to keep track of their progress and answer any queries they may have. Volunteers also meet with volunteers to talk about future events and scheduling requirements.
Volunteers record the total number of hours each Volunteer contributed at the conclusion of each workday.
What characteristics distinguish an excellent Volunteer?
Someone with a friendly demeanor makes an effective Volunteer. This characteristic enables them to communicate effectively with potential Volunteers and encourages them to volunteer at their organization. They can also organize schedule adjustments, prepare volunteer training manuals, and conduct volunteer interviews since they have good written and verbal communication skills.
In addition, an excellent Volunteer is committed to the aims and values of their organization. This encourages them to employ Volunteers who will embody and uphold those principles in their volunteer activity. They also have an inventive attitude, which aids in the development of novel volunteer marketing and outreach activities.
Who does the Volunteer report to?
Within big organizations, Volunteers normally report to the Director of Volunteer Services. The Volunteer may also report to the Chief Executive Officer or Founder, depending on the organizational structure of the firm.
These people assist volunteers in determining the number of volunteers required for certain events or initiatives. They also assist Volunteers in the development of marketing strategies to recruit Volunteers to their organizations.
Similar Job Descriptions as Volunteer