Do you need a tool to help you with your candidate search? You appear to find a solution. As you go through this process, our FREE Outreach Coordinator Job Description Template will come in helpful.
Our VIVAHR Software is a fantastic method to make your hiring process go more smoothly! You may use the skills, responsibilities, and qualifications you have to help you write a compelling job advertisement and hire the best candidate.
Keeping track of what's going on in your hiring process is simple with the VIVAHR dashboard. All of your résumé data, interview scheduling, and application screening may be done in real-time.
What is an Outreach Coordinator?
Outreach Coordinators work for a variety of organizations, including hospitals, non-profits, educational institutions, and companies, to do community outreach on their behalf.
They collaborate closely with upper management and marketing experts to devise strategies for increasing corporate exposure while simultaneously assisting the community.
Their goal is to keep in touch with local business owners and government leaders in order to plan fundraisers and community initiatives. They could also be in charge of budgeting and managing the design of marketing materials.
Related Job Titles for Outreach Coordinator 
Community Organizer
Community Outreach Advocate
Community Outreach Coordinator
The Top Outreach Coordinator Skills
| | |
| --- | --- |
| | |
| Planning and Organization | The ability to plan and coordinate all components of outreach is one of the most critical characteristics of a successful Outreach Coordinator. It's up to them to plan the outreach employees, training materials, and other requirements for the training instructors. |
| | To be successful in their employment, Outreach Coordinators need to have the capacity to make rapid judgments under pressure and to examine all sides of a decision. Another significant attribute that Outreach Coordinators frequently exhibit is flexibility while making decisions. |
| | Outreach Coordinators use their ingenuity to assist companies, corporations, and other customers succeed in producing an outreach during the planning phase. Creative thinking is required to develop plans and ideas. |
| | As an Outreach Coordinator, you may expect to rely on written communication on a regular basis. Scheduling, providing instructions, and communicating by email or memos, as well as other types of written communication, are all critical components of the work. Many Outreach Coordinators utilize their writing talents to make supply lists, jot down notes, and communicate with customers and coworkers. |
| | Outreach Coordinators must be effective leaders since they collaborate with people to plan, organize, and hold groups of people. Many Outreach Coordinators and professionals supervise employees, attendees, and other persons, therefore they frequently use management skills including job delegation, delivering feedback, and managing teams of workers. |
Outreach Coordinator Job Description Template (Free)
To join our team, we're seeking a dedicated Outreach Coordinator. Data collecting and analysis, representing our organization at trade shows, planning media events, fundraising, and managing volunteer activities are all tasks of the outreach coordinator.
You should have great communication, interpersonal, and organizational abilities to be a successful outreach coordinator. You should also know how to use institutional databases and research methodologies, as well as how to manage administrative responsibilities. The ideal candidate will be able to grasp and implement quality assurance requirements, as well as provide teammates with accurate and thorough feedback. Now is the time to apply, and let's work together to attain our goals!
Outreach Coordinator Duties & Responsibilities:
Managing public relations, which includes building strategic contacts, visiting trade shows, and giving informational lectures at colleges, clubs, and civic organizations.
Creating press releases, brochures, and other marketing materials.
Developing the website of the organization.
Organizing outreach activities, which include sales, marketing, and planning, in order to promote the organization's services and raise funds.
Collecting and analyzing demographic data in the area, creating results, and presenting the findings to the appropriate agencies.
Developing activities to augment and support the requirements of the personnel.
Verifying the availability of volunteers, getting their comments, rewarding their efforts, and addressing their inquiries.
Overseeing mails, planning trips, checking budget information, and other administrative tasks.
Outreach Coordinator Requirements:
A bachelor's degree in marketing, journalism, public relations, social work, or a closely related discipline is required.
Experience in the field for a period of two to three years may be useful.
Knowledge about the industry.
Excellent interpersonal, communication, and leadership abilities.
Strong managerial and organizational abilities.
Primary research abilities, as well as experience with institutional databases and public access sources.
Good technical, reporting, and statistical abilities.
Budget management experience is required.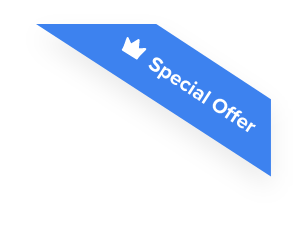 Joshua F.
Redline Electric & Solar

"The best recruiting platform on the market! VIVAHR allowed us to create a dashboard and applicant experience like no other!!"
Get more applicants from the
Best Job Boards
Post for free to 50+ job boards
Unlimited Job Postings
Unlimited Applicants

Sample Interview Questions For Outreach Coordinator
At this point in the employment process, try using these example Outreach Coordinator interview questions. These questions will help you finish the rest of the application and choose the best applicant for the position.
Personal
What are your advantages?
Do you want to take your career in this field to the next level?
What does a typical day in the life of an outreach coordinator look like to you?
Human Resources
Do you want to take your career in this field to the next level?
What does a typical day in the life of an outreach coordinator look like to you?
Why should we pick you over the other applicants?
Management
How would you describe your organizational and time management abilities? Tell me about a time when a project or research project didn't go as planned.
What steps did you take to deal with or manage the issue?
What approach do you employ to keep track of your workload?
Technical Skills and Knowledge
In the previous six months, how have you put your networking talents to use?
In your prior position, what organizing tools did you use?
Tell me about a moment when you had to coordinate a campaign and had to apply your collaboration abilities.
What are the Educational Requirements For an Outreach Coordinator?
A bachelor's degree in social services or related studies is required of an Outreach Coordinator. Some groups, on the other hand, may only accept individuals who have a GED or a high school certificate and have worked in an outreach agency.
If an Outreach Coordinator aspires to a senior position in an organization, a master's degree in social work is advantageous. Candidates for the job of Outreach Coordinator must have communication training and experience managing a team or organizational department.
How Much To Pay an Outreach Coordinator When Hiring
Outreach Coordinators usually earn from $16,500 to $49,500 per year, and their median annual salary is around $36,776. The hourly wages range from $8 to $24, and the median hourly pay is $18.
Frequently asked questions about Outreach Coordinator
What should you look for in a resume for an Outreach Coordinator?
When analyzing applications for your next Outreach Coordinator, pay special attention to individuals who have abilities or credentials that match the job description's requirements.
If you need someone with previous event planning expertise, for example, look for resumes from people who have worked as an Event Planner, Event Coordinator, or Event Assistant in the past.
Regardless of your precise requirements, the Outreach Coordinator's CV should emphasize their written and vocal communication skills, as well as the sorts of events or projects they handled and the number of individuals they served at each community program or event.
What does an Outreach Coordinator do on a daily basis?
An Outreach Coordinator checks their email and voicemail on a daily basis to see if they've gotten any responses from local companies or Business Partners.
They go through the community outreach schedule to see what events are coming up and what targets they need to fulfill before each one. They meet with people of the local community throughout the day to discuss event or program specifics and work out financial concerns.
They also meet with marketing and finance workers from within the corporation to figure out how to budget and advertise a community initiative.
What characteristics distinguish an excellent Outreach Coordinator?
A competent Outreach Coordinator is driven by a natural desire to bring people together. This attribute motivates people to go out to members of the community and develop genuine working ties with their bosses.
They can deliver presentations at events or submit proposals for community activities since they have good written and vocal communication. A competent Outreach Coordinator also has excellent interpersonal communication skills, which enable them to deal with a variety of people on a regular basis.
An excellent Outreach Coordinator also conducts proactive research in order to locate new business partners or to advocate for community projects that are relevant to their company.
What is the reporting structure for an Outreach Coordinator?
Depending on their location of employment, an Outreach Coordinator reports to a variety of responsibilities. Outreach Coordinators who work for non-profit organizations, for example, are usually reported to the Director of Community Engagement, or Community Engagement Director.
This person is in charge of overseeing all community involvement activities and setting objectives and spending restrictions for Outreach Coordinators.
Educational institution Outreach Coordinators report to the Program Manager or Director, whereas corporate Outreach Coordinators may report to the Marketing Manager.
Similar Job Descriptions as Outreach Coordinator