Every job title requires a different set of skills, requirements, and qualifications. That means that every employer has to be familiar with the desired job position in order to pick the best candidate. We are here to help you in your hiring process by offering you this FREE Volunteer Coordinator Job Description Template. It contains all the information that you need to know about the Volunteer Coordinator and therefore choose the most suitable applicant for your business.
You can also easily customize and change this template according to your specific needs and requirements. The perfect cherry on top for your employee search is our VIVAHR Software. Check it out and enjoy the process!
What is a Volunteer Coordinator?
A Volunteer Coordinator is a person responsible for monitoring volunteer activities and events within the organization or company. They interview, recruit, train, and hire new volunteers. Volunteer Coordinators are also responsible for assigning tasks and assignments to volunteers according to their abilities and skills.
Volunteer Coordinators conduct an occasional evaluation of volunteers and keep and maintain accurate records about their information, availability, and skills. Volunteer Coordinators are generally responsible for keeping the activities under control and making sure that they are delivered properly.
Related Job Titles for Volunteer Coordinator
Volunteer
Volunteer Manager
Outreach Coordinator
The Top Volunteer Coordinator Skills
| | |
| --- | --- |
| | |
| | Communication is a key skill for probably any profession in the world. Volunteer Coordinator is no different. Volunteer Coordinators need to know how to communicate effectively and accurately with volunteers, as well as with other people that are included in the organization of the event. |
| | Volunteer Coordinators are expected to lead and motivate their team to give their best when it comes to their responsibilities and duties. Volunteer Coordinators should be comfortable and confident in their role because the success of the whole project/event/activity depends on their leadership abilities. |
| | Problem-solving is another important skill that every Volunteer Coordinator should possess. If any problem or complication occurs during the organizational process, it is the Volunteer Coordinator's job to locate the problem, think quickly, and solve it as fast as possible. |
| | Volunteer Coordinators are responsible for nearly every aspect of the organizational process. They need to be highly organized in order to complete all their tasks, and keep an eye on volunteers and their performance as well. The better organization, the better the final event will be. |
| | Written communication is also a very important skill of a Volunteer Coordinator. They need to keep various records about volunteers that consist of numerous information, skills, and evaluations. Furthermore, there are other essential administrative tasks, reports, and letters. |
Volunteer Coordinator Job Description Template (Free)
We are looking for a well-organized and experienced Volunteer Coordinator who will be responsible for overseeing all volunteer activities and ensuring that all aspects of the organization are properly executed. Our Volunteer Coordinator will be also responsible for interviewing, training, and hiring new volunteers. They assign tasks to volunteers and place volunteers in different roles according to their skills and maintain accurate volunteer records.
Volunteer Coordinators are typically responsible for managing volunteering activities within the company or organization. You would also collect volunteer information, maintain an up-to-date database, and evaluate volunteer performance. In order to succeed in this role, Volunteer Coordinators should have great communication skills, both verbal and written. They also need to demonstrate amazing leadership skills, as well as time management, organization, and problem-solving skills.
Volunteer Coordinator Duties & Responsibilities:
Oversee volunteer activities in the organization or company
Ensure that all aspects of the organization are running smoothly
Interview and hire new volunteers
Train new volunteers
Assign tasks and roles to volunteers
Plan and organize events, projects, and activities
Collect and process volunteer information, availability, and skills
Maintain volunteer database
Occasionally evaluate volunteer performance
 Manage schedules for daily activities
Give and receive feedback
Keep volunteers informed
Volunteer Coordinator Requirements:
A Bachelor's degree
Proven previous experience in volunteering
Knowledge of different recruiting methods
Excellent verbal and written communication skills
Exquisite leadership skills
Great time management and organizational skills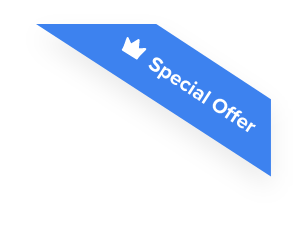 Joshua F.
Redline Electric & Solar

"The best recruiting platform on the market! VIVAHR allowed us to create a dashboard and applicant experience like no other!!"
Get more applicants from the
Best Job Boards
Post for free to 50+ job boards
Unlimited Job Postings
Unlimited Applicants

Sample Interview Questions For Volunteer Coordinator
When you gather up all the received applications, you can use these sample interview questions for Volunteer Coordinator. These interview questions can help you narrow down your selection and pick the most suitable candidate for the job.
Personal 
What career did you wish to pursue when you were a child?
What is your long-term goal?
Do you have any interests outside of work and what are they?
Human Resources
How did you decide to pursue a career in volunteering?
How many years of experience do you have in similar volunteer roles?
Why do you think your experience and skills would benefit us?
Management
How would you rate your leadership abilities?
How well do you work under pressure?
How do you motivate your subordinates?
Technical Skills and Knowledge
How would you organize and conduct on-the-job training for new volunteers?
Have you ever had a conflict with a co-worker? How did you fix that?
Imagine a situation where one of your best volunteers wants to quit. What do you say and how do you try to keep them in the organization?
What are the Educational Requirements For a Volunteer Coordinator?
The majority of employers would prefer an applicant with a Bachelor's degree in public relations, human resources, or a similar field. There are no strict educational requirements for Volunteer Coordinators. However, these degrees may help candidates gain the necessary knowledge and develop required skills, such as leadership, communication, organization, and conflict resolution.
How Much To Pay a Volunteer Coordinator When Hiring
Volunteer Coordinators usually earn between $12,500 and $46,500 annually. Their median annual salary is around $33,277. Hourly wages go from $6 to $22. The median hourly pay is $16.
Frequently asked questions about Volunteer Coordinator
What are the main responsibilities of a Volunteer Coordinator?
Volunteer Coordinators are responsible for monitoring volunteer activities, interviewing, hiring, and training new volunteers, assigning tasks and scheduling assignments, evaluating volunteer performance, etc.
What is the average annual salary of a Volunteer Coordinator?
Volunteer Coordinators usually earn between $21,500 and $51,000 per year.
What skills should a successful Volunteer Coordinator have?
A successful Volunteer Coordinator should have great time management and organizational skills, communication skills, and leadership skills.
How many years of experience does a person need to become a Volunteer Coordinator?
Years of experience are individual for every person and they depend on the personality, commitment, and the improvement of skills. Approximately, a person would need 2-3 years of experience in order to become a Volunteer Coordinator.
Similar Job Descriptions as Volunteer Coordinator