Are you having trouble finding the most suitable Application Developer for your business? The first, and most important thing you need is a thorough and engaging job description template that will attract candidates. Our job is to make the hiring process as easy as possible for you, thus we are offering you this FREE Application Developer Job Description Template which contains all information and details about an Application Developer.
Our VIVAHR Software is another useful tool that will assist you during the process.
This template is adjustable to your specific needs and demands and is ready for posting on job boards. Read on, and make the right choice!
What is an Application Developer?
An Application Developer, also known as a software developer or software engineer, is an IT professional specialized in building and creating web and mobile applications, software, and programs. They are responsible for coding, designing, troubleshooting, monitoring updates, managing applications, and looking out for any potential security threat. Application Developers test applications to make sure they work properly, oversee their performance, and find new ways to improve their functions.
Application Developers usually work in an IT company or organization and provide user support for the customers. Additionally, they often handle various projects and tasks regarding new applications and collaborate with other IT staff.
Related Job Titles for Application Developer
Software Engineer
Back-End Developer
Front-End Developer
The Top Application Developer Skills
| | |
| --- | --- |
| | |
| | Knowledge of various programming languages is an essential skill for an Application Developer. Programming languages can make a difference between a qualified and non-qualified candidate for this job. A good Application Developer needs to be familiar with a great number of programming languages to be able to create properly-working applications. |
| | The most important skill in app development is, without a doubt, creating a high-quality UI. Nowadays, most people judge apps on their first impression. People will likely choose an app that is easy to use, comprehensive, and attractive. UI design is responsible for the interaction between the user and the application software by using primary elements, such as tips, general help, responsiveness, color strategy, etc. |
| | Design skills require some amount of creativity, as well. Application Developers should know that users would prefer apps that are appealing, flawless, and stimulating. In order to create such an app, the Application Developer should possess excellent design skills and the ability to attract users to download exactly the app that they created. |
| | Application Developers usually possess extensive business skills which include marketing, customer service, and project management. It is not enough for an app to be just appealing and well-functioning, but it needs to receive positive feedback from users and raise above the competition. Therefore, having marketing and business skills is just as important as having technical skills. |
| | Even though Application Developers usually work on their projects and tasks individually, they would often have to work in a team and collaborate with the development team and other IT staff. They should always speak their mind clearly and listen to different ideas to achieve the same goal within a team. |
Application Developer Job Description Template (Free)
In today's digital area and the rapid increase of technology, there are countless job opportunities. Our company is expanding its IT team, and we are looking for a talented and experienced Application Developer to join us! Once you take over this position, you will get several essential responsibilities and duties. You will be responsible for building web and mobile applications, programs, and software, testing and maintaining them to make sure they work properly. You will also be in charge of coding, designing, troubleshooting, and monitoring updates, and potential security issues. Furthermore, you would oversee the performance of applications, and try to find new ways to improve them according to current trends in the IT industry.
Even though most of your tasks will be individual, you will be required to work on occasional group projects with your coworkers from the IT team. You will be identifying clients' needs and working on meeting their expectations within a deadline. The ideal Application Developer that we are looking for should be a team player with excellent communication skills, but at the same time independent and experienced in working on their own. The more programming languages you can use, the better! Additionally, great business, design, and time management skills are a huge advantage in our company. So, if you love working with people in one of the most popular industries today, and you wish to improve your skills and acquire new ones, apply now! We can't wait to meet you!
Application Developer Duties & Responsibilities:
Build web and mobile applications, software, and programs
Test and maintain applications to make sure they work properly
Code and design applications and their specifications
Perform troubleshooting and remove bugs
Provide timely solutions to any potential issues and security threats
Customize codes to secure efficiency and functionality
Collaborate with development and IT teams
Identify clients' needs and requirements
Create and develop applications according to clients' needs and requirements
Provide user support
Write reports and present them to other staff members
Constantly work on overall application improvement
Application Developer Requirements:
Bachelor's or Master's degree in computer science, computer engineering, or similar field
Proven prior experience in IT related field
Advanced knowledge of programming languages such as HTML, Java, MS/SQL, and PHP
Experience in software and application development
Analytic and mathematics skills
Time management and organization
Communication and team player
Business skills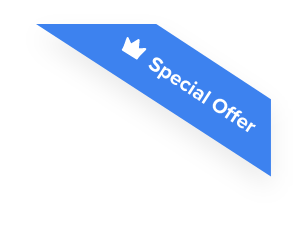 Joshua F.
Redline Electric & Solar

"The best recruiting platform on the market! VIVAHR allowed us to create a dashboard and applicant experience like no other!!"
Get more applicants from the
Best Job Boards
Post for free to 50+ job boards
Unlimited Job Postings
Unlimited Applicants

Sample Interview Questions For Application Developer
Once you gather received applications, you can use these sample interview questions for Application Developer. These can help you narrow down your choices and choose the most suitable candidate for the job.
Personal 
Do you have any hobbies outside of work?
What applications do you personally use the most?
What motivates you to work in the IT industry?
Human Resources
What were your previous positions?
What are your best traits that would benefit you in this position?
If you could choose, what types of applications would you prefer to work on?
Management
Do you prefer working individually, or as a team player?
How do you manage several tasks that you need to finish within a deadline?
A client is not satisfied with your work. What do you do in that situation?
Technical Skills and Knowledge
How do you prevent applications from crashing?
How do you research solutions for complex programming issues?
 Can you explain the key differences between developing a web and a mobile application?
What are the Educational Requirements For an Application Developer?
To pursue a career as an Application Developer, one should obtain a Bachelor's degree in computer science, programming, computer engineering, or a Master's degree for a higher-level position. Advanced knowledge of programming languages (HTML, Java, MS, SQL, PHP) is a must, and these degrees teach crucial and technical skills.
It is always advantageous to seek an internship program while studying, to gain experience firsthand, and connect with possible job opportunities in the future.
How Much To Pay an Application Developer When Hiring
The average salary of an Application Developer depends on experience, education, type of company or organization they work in, and the geographic location they are based in.
Application Developers usually earn between $48,500 and $131,000 annually. The median annual salary is around $93,825.
Hourly wages go from $25 to $63. The approximate median hourly pay is $45.
Frequently asked questions about Application Developer
What types of developers exist in the IT industry?
There are many types of developers in the IT business, but the most common ones are Web developers, Back-End developers. Front-End developers, Video game developers, Operating system developers…
What are the working hours for an Application Developer?
Application Developers generally work 40 hours a week. They may work overtime, on evenings, or weekends to meet deadlines or solve emergency problems.
What are the fundamental traits for a good Application Developer?
A successful Application Developer should have a broad knowledge of programming languages, communication, design, business, and organization skills.
Similar Job Descriptions as Application Developer