Creating a job description can be a frustrating task, as well as time-consuming. Perhaps you are not sure what should be included in a job description. This is why we are here to help make this process easy for you with our FREE User Experience Designer Job Description Template has everything you need, from duties and responsibilities to the skills one needs to be a successful User Experience Designer.
Try using our User Experience Designer Job Description Template and combine it with VIVAHR software for best results. Feel free to customize this template to your wishes while creating your eye-catching job posting and adding it to job posting sites.
What is a User Experience Designer?
User Experience Designer, also known as a UX designer, works on web-based applications, ensuring that they are user-friendly and well functioning. A User Experience Designer uses knowledge of design and technical skills to create software or an application that is enjoyable and easy for end-users.
When interviewing User Experience Designers make sure and keep an eye out for someone who is passionate and has worked on some interesting projects, avoid candidates who seem to lack time management and are not very knowledgeable.
Related Job Titles for User Experience Designer
UI Developer
Mobile Developer
Applications Manager
The Top User Experience Designer Skills
| | |
| --- | --- |
| | |
| Visual Design and Software Design | User Experience Designers use tools such as Photoshop, Sketch, Illustrator, and Figma, to create the visual element of an application or software. They should be proficient with these tools and build a great knowledge of the best practices in visual design. Also, they need to understand things like layout, icons, typography, color theory, and general design theory. |
| User Research and Usability Testing | You need to understand what a user is and who they are. This means knowing who you are targeting before you can start creating. In order to do so, you must conduct the right type of research. This will help you in knowing what features are important and how the software should look. Once you create a prototype you can conduct user testing to assess your design choices and find what needs improvement. Knowing how to do these phases in the correct way makes you a more effective UX Designer. |
| | Understanding a set of project management practices that are popular can take you a long way as a user experience developer. Many software development teams use the agile methodology, so it is good to have this knowledge in order to work better within the team. You can stand out in a pool of candidates if you know the basics of agile. |
| | A UX Designer usually works within a team when creating an application or software on a regular basis. Working well in a team means you can take direction, define business goals and know how to give and receive advice and feedback, as well as, incorporate new ideas and find the best possible solution. |
| | A User Experience Designer should be responsible and understand the importance of deadlines, being on time for meetings, and knowing when to prioritize. Sometimes you might be working on multiple projects and you will be required to do many tasks at once. Make sure you know how to organize yourself well, this will help you work more efficiently. Knowing how long it takes you to do each task is always a plus. |
User Experience Designer Job Description Template (Free)
We are currently looking for a User Experience Designer to join our team and focus on end-user ease of use for our applications and software. In this position, you will be expected to work easily and effectively with other designers, engineers, and trend analysts to develop an application that will be easy to use. You will also be required to create reports and efficient test models to improve user enjoyment.
To be a successful User Experience Designer you must demonstrate great management skills and proficiency in CSS, HTML, and JavaScript. Our ideal candidate is someone who has skills in back-end developments and has great time management skills.
User Experience Designer Duties & Responsibilities:
Create efficient test models to improve user enjoyment
Create brainstorm meeting with the team for application ideas
Analyze trends and reflect on data
Work with creative directors, graphic designers, and engineers to improve and create applications
Create and optimize user-friendly applications
Meet deadlines and monitor improvements
Create reports on applications and collect data
Use creative tools to improve the overall experience of a user
User Experience Designer Requirements:
Bachelor's degree in engineering, computer science, or a similar area of study
Excellent knowledge of CSS, HTML, and JavaScript
Great communication skills
Good time management skills
Ability to implement analytics and changes to applications
Proficiency in UXPin or similar software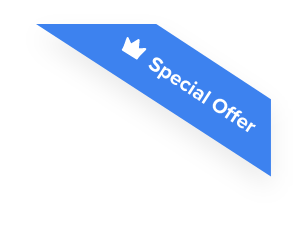 Joshua F.
Redline Electric & Solar

"The best recruiting platform on the market! VIVAHR allowed us to create a dashboard and applicant experience like no other!!"
Get more applicants from the
Best Job Boards
Post for free to 50+ job boards
Unlimited Job Postings
Unlimited Applicants

Sample Interview Questions For User Experience Designer
Once you gather all the received applications, you can use these sample interview questions for the User Experience Designer. Based on the way your potential candidates answer, you will be able to make your choice on who you want to join your company.
Personal 
Why do you want to become a user experience designer?
What do you think are the most important skills a user experience designer should have?
Is there a dream project you'd like to work on?
Human Resources
How do you work within a team? What is most important?
Have you ever had an issue with a colleague, how did you resolve it?
How would you describe a healthy work environment?
Management
Do you stay on top of current developments in the tech industry? What's something new that caught your attention?
How do you manage your workload and time?
Do you prefer to be the leader of the team or to follow instructions?
Technical Skills and Knowledge
How do you make sure a web design is user-friendly?
How do you usually improve the efficiency of a program or app?
What is the essential programming language for a user experience designer?
What are the Educational Requirements For a User Experience Designer?
This career is very complex. This is why a good education is a must, in order to become a User Experience Designer. Some User Experience Designers have Master's degrees or even higher. Professional experience is also needed, as well as training of development software and technology.
How Much To Pay a User Experience Designer When Hiring
The salary of a User Experience Designer varies based on the previous job experience and education as well as the location (state/city) of the office or company they are employed in. User experience designers often earn from $45,000 to $135,500 per year, and their median annual salary is around $98,816. The hourly wages go from $23 to $65, and the median hourly pay is $48.
Frequently asked questions about User Experience Designer
In a week, how many hours does a UX Designer work?
This can depend, if you work as a freelancer you get to choose your own hours. If you are employed then it is usually weekdays from 9 a.m until 5 p.m. There are times when you might be required to work on the weekends in order to meet a deadline or fix a bug.
A user experience designer can work in what field?
There are many different fields of work, however, the most common one is working for a large company or an agency, perhaps even a start-up. If you work within an agency there are a variety of different designs you will do and it will mostly be for applications and the web.
Can a user experience designer be a freelancer or work from home?
Yes, User experience designers can work from home and be freelancers. Working from home depends on the work policy of the company you are employed in. As a freelancer you can also rent your own office, work from home or get a monthly or annual membership in a workspace, this all depends on your liking.
Is there an opportunity for career advancement for someone who is a user experience designer?
Because UX Designers work within a team, there is always an opportunity to lead that team and move up to a junior or senior level position.
Similar Job Descriptions as User Experience Designer