The Best Interviews Questions to Ask a Sales Associate
Sales associates often meet with prospective clients to educate them on the service or product that will suit their needs. As a result, they build effective, strong relationships between customers and the company. Successful candidates will be outgoing, professional, confident, motivated, and have excellent communication skills.
Job interview preparation is key. But, this doesn't just apply to the candidate—it's equally important for you as the interviewer. This conversation is your chance to determine whether that applicant will be a solid fit for the position and your team and company in general; however, it won't happen if you don't know what questions are appropriate or how individuals answer them with qualified experience.
This isn't always easy because people can have different answers depending on their personal interests or skillset when asked about why they like working at certain companies versus others – so take some time before interviewing them and think of these common ones.
Sales Associate Interview Questions
Personal
Why do you want to be a sales associate for this company?
What do you think is the most critical attribute to have?
How did you get into sales?
What has been your biggest sale?
Do you work better independently or with teammates to close a sale?
Human Resources
How do sales associates play a vital role in a company's growth?
Why do you think you would be a good fit for this company?
Management
What type of management style do you prefer?
What is the most important goal to have as a sales associate?
What motivates you to become an even better sales associate?
Technical Skills and Knowledge
How long have you worked in sales?
How do you handle rejection from a potential client?
What is your sales method to ensure a done deal?
Do you think you could sell anything to any customer?
What is your approach to handling a disgruntled customer?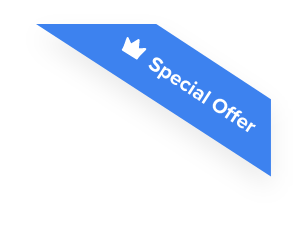 Joshua F.
Redline Electric & Solar

"The best recruiting platform on the market! VIVAHR allowed us to create a dashboard and applicant experience like no other!!"
Get more applicants from the
Best Job Boards
Post for free to 50+ job boards
Unlimited Job Postings
Unlimited Applicants

Sales Associate Candidate Scorecard
Does the candidate have the appropriate educational qualifications or training for this position?

Has the candidate acquired the necessary skills or qualifications through past work experiences?

Qualifications/Experience

Does the candidate have the technical skills necessary for this position?

Problem Solving Abilities

Has the candidate demonstrated critical problem-solving skills?

Did the candidate demonstrate team building and communication skills?

Would hiring this candidate steer your organization in the right direction?

Is this a step forward or backward in this candidate's career?
Check out what key requirements, duties, responsibilities, and skills should be part of your sales associate job description.